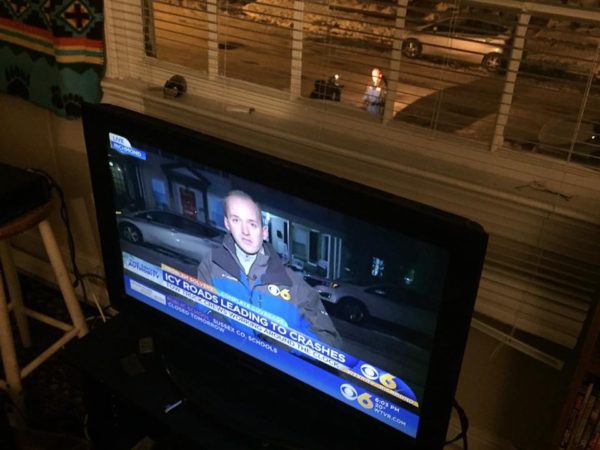 Based on past experiences with the biased and dogmatic lügenpresse, it made no sense to expect The Guardian to do any better, since it is well known as a Leftist mouthpiece that occasionally publishes useful environmental articles.
But The Guardian's recent attack on LD50 art gallery goes beyond even the usual flagrant violations of professional ethics and journalistic quality that are the hallmark of the lügenpresse:
This weekend, artists and campaigners will protest calling for the closure of LD50, in Dalston, east London, after accusations the gallery gave a platform to anti-immigrant, Islamophobic and "alt-right" figures and promoted "hate speech not free speech".

Guests at LD50's Neoreaction conference last summer included Brett Stevens, the white supremacist whose writing was an inspiration to Oslo far-right terrorist Anders Breivik, who murdered 77 people in 2011.

After Breivik's attack, Stevens wrote: "I am honored to be so mentioned by someone who is clearly far braver than I, no comment on his methods, but he chose to act where many of us write, think and dream."
The thing is, we need a term for what they are doing here. We understand what it means when Leftists virtue signal, which means to demonstrate their own goodwhite cred by acting symbolically, akin to politicians kissing babies or big business buying a herring snack for Shamu the whale so they can continue to pollute the other 364 days of the year.
But what they are doing here is something new, and it should be called taboo tagging, because you can tell that these journalists were typing away furiously to see how many terms that signal "socially unacceptable ideas" — a proxy for non-Leftist ideas, in our Leftist time — they can load into the article and associate with the gallery or this poor Brett Stevens guy.
Let us do a quick count:
Anti-immigrant.
Islamophobic.
"Alt-right" (the quotation marks mean something dubious, fraudulent).
Hate speech.
White supremacist.
Far-right.
Terrorist.
Murdered.
What a handy bundle of words to scare away the middle class and convince them that, whatever it is they are, they are not anything like these horrible people. A basket of deplorables, indeed. But that is not fact; it is innuendo. And if they had taken the time to review the data — cribbed mostly from articles by Leftist groups attacking art gallery LD50 (who responded magnificently) — they would have realized these are not facts at all, but politically biased defamation because their inaccuracy is so great.
Now, in their defense, much of this occurs because the news has been in a slow downward cycle over the past fifty years. When there were only magazines, newspapers and radio being a newsman was a pretty good gig. The money was not terrible and the respect was high. But then television, cable and the internet entered the picture and now the news is basically clickbait grasping for decreasing ad revenue. Somewhere in here the media opted to shift its focus to its most fervent consumers, who tend to be young and left-leaning, and drove the regular middle class away as a result, making its plight even worse. So an article like this was probably composed in under an hour with extensive borrowing because how else will The Guardian pump out enough clickbait to stay afloat for another quarter?
However, they get a few things wrong.
Let us dig deeper into this lügenmess:
Alongside the conference, the gallery hosted an art exhibition titled Amerika, which explored far-right and Nazi imagery and featured video works of far-right and neoreactive texts being read out by avatars. A pink swastika was graffitied onto the gallery front door last week.

Writing on his ultra-conservative blog, Amerika.org — which is directly linked to on the gallery's website — Stevens said the neoreaction conference had been held behind a "veil of secrecy to prevent the usual suspects (Leftists and other neurotics) from attacking".
Ultra-conservative… oooh, I really like the sound of that. This part is probably accurate; it is ultra-conservative, but not for the sake of being extreme, cool, whatever, etc. This is where looking into human psychology for several decades gets you. You end up realizing that history is a shuttling between order/sanity and disorder/insanity, and that the good years come when we accept that humanity is a problem best tamed by aristocracy, caste, nationalism and transcendental goals and that nothing else — especially neurotic liberal democracy — is going to work. The rest of the world has actually realized this, at a gut level, but they are afraid to admit the fall of illusions so there is a massive global tantrum at the dying of this now-aged order.
Will someone please say "ultra-conservative" again, perhaps with a sneering cosmopolitan accent and soft hands that have never cut wood? Yes, yes, that is wonderful. If you can just keep doing that, it is like a backrub to my soul.
For several decades, I have been interested in one question: how do I restore Western Civilization? I started from a center-Left perspective, then went toward deep ecology, and influenced by black metal, Nietzsche and Houellebecq, drifted Rightward and finally found a center there. I describe myself as a "moderate extremist": someone who wants extremely practical answers, but on a ten thousand year scale and applied with zeal and verve so that they are actually effective instead of being merely symbolic.
If you had asked me back at the start of this journey whether I wanted to end up on the far right, my answer would have been quick and profane. Of course not! But when one follows logical facts, instead of relying on observations of details that are partially correct and labeled "facts," and reads a bit of history and philosophy, it becomes clear that the picture is bigger than what we are being told. This means that our society has failed, the fools are in charge, and everything they say is a lie, so we must look beyond the taboo, and that is what I have done.
I have zero regrets. The individual has no power in this world except to think, gain clarity on what is actually happening, and then act toward a restoration of sanity and a society that can exceed all of our experiences and expectations so far, even if that act is merely writing. I realize this puts me on the wrong side of the power structure that exists now, but clearly it is failing, and not because people disagree with it but — on the contrary — because enough people agreed with it that it could act out its ideology, and the results especially for the past seventy years have been terrible.
So, good luck to you over at The Guardian in attempting to understanding this web of thoughts and their derivation. But you should take away one thing, and that is that when you try to create a bogeyman, you miss what is actually there. I am a person just like you, concerned about the same things, and possibly gifted of some insights, I have taken a different path than everyone else who is following the illusion of modernity into the (now deep) grave of Western Civilization. Buy my book. Listen to our podcast. Thanks for reading, and toodles.
Tags: anders behring breivik, anders breivik, censorship, ld50, ld50 gallery, nationalism, the guardian