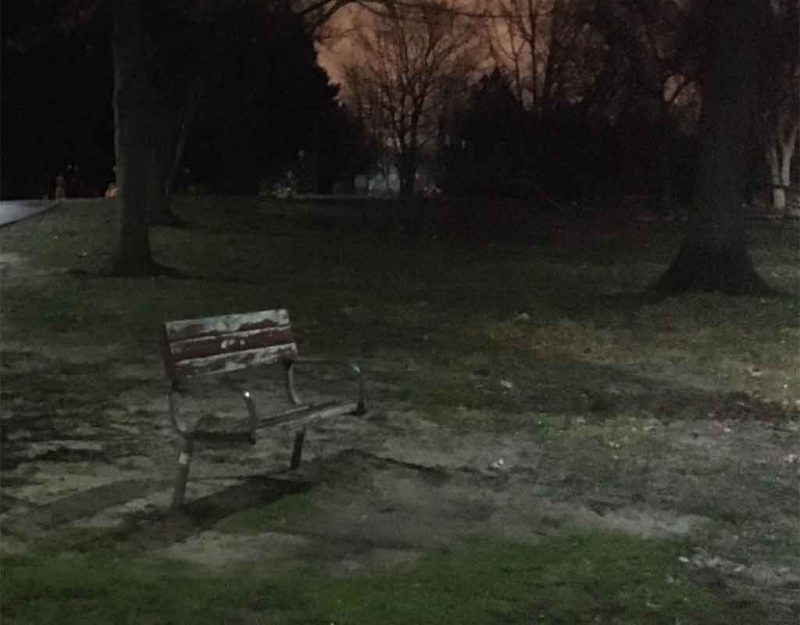 Houston seems like the future of America. Highly diverse, since apparently many people have arrived since 1965, it boasts a thriving oil industry and many of the entertainments people expect from a big city.
It also seems to be leading the nation in diversity:
The high school is in southwest Houston, a city whose stunning growth and high-volume immigration have turned it into the most racially and ethnically diverse major metropolis in the country, surpassing New York in 2010.

"It's really surprising to see a place like this in the South, where you consider it to be racist and xenophobic," said Michael Negussie, a Wisdom High School senior from Ethiopia. "Stereotypes of Texas don't apply here."

Of course in some ways they still do. Houston — with a black, Democratic mayor and a powerfully pro-immigrant population — has potentially become one of the battlefronts in Texas over the city's "don't ask" 'sanctuary policy,' which prohibits police from inquiring about the immigration status of a person who hasn't been arrested.
This of course makes it a darling of the Left, who want us to think that diversity makes a place more valuable, instead of the opposite actuality, which is that diversity — no matter who the groups are — turns places against themselves and makes them more alienated and dysfunctional.
Now we are seeing the very first signs of the diversity collapse in Houston:
Acevedo on Saturday defended his agency, saying it selects, trains and retrains "the very best people."

He said the city has seen a nearly 50% increase in homicides so far this year.
What happens when diversity strikes? People stop trusting each other, and they stop caring about the commons of civilization itself. That is, they no longer care about the world beyond their homes and what happens to people out there.
For Late Stage Diversity citizens, needs can be distilled to a few simple things: they want a house that retains value, a job that pays good money, and some roads for a commute. Maybe a grocery store and a few other places to shop, but they can just order online.
Kids? They will educate them at home, send them to the least worst public school, or ship them off to private school if they can afford it. They can boot them out at eighteen, either to college or another round of miserable jobs.
The main thing they will do is keep going to work to pay for the high diversity taxes. It seems that Houston has entered a cost spiral as taxes go up beyond the actual economic growth of the city:
According to the recently released financial statements, Harris County's property tax receipts increased by over 6% this year. That is three times the increase in the County's population growth and inflation.

You may recall that three of your commissioners did not think that increasing your taxes by three times inflation and population growth was enough. The three Democratic members of the Court proposed another 8% on top of that. That would have cost Harris County taxpayers roughly another $128 million and would have resulted in a whopping 15% increase in property taxes in just one year.

However, that prospect was thwarted when Commissioners Radack and Cagle boycotted the meeting where the tax rate was to be approved. A little-known provision of state law provides that any tax increase must be approved by four commissioners. So, by skipping the meeting, Radack and Cagle were able to block the additional $128 million being siphoned from taxpayers.
Here we see the two parts of the diversity crisis: disintegrating social order leading to higher costs, and higher costs making people bitter and detached from consequences. When you give that much to the city, you expect that it solves problems, but when it does not, you ignore the mess.
Most of North America will soon follow this model.
Luckily, as diversity gets worse, people are doing sensible things like rejecting it. The next stage will involve demands to dismantle the diversity system, namely ending civil rights law and the entitlements that attract foreigners in the first place.
Tags: diversity, harris county, houston