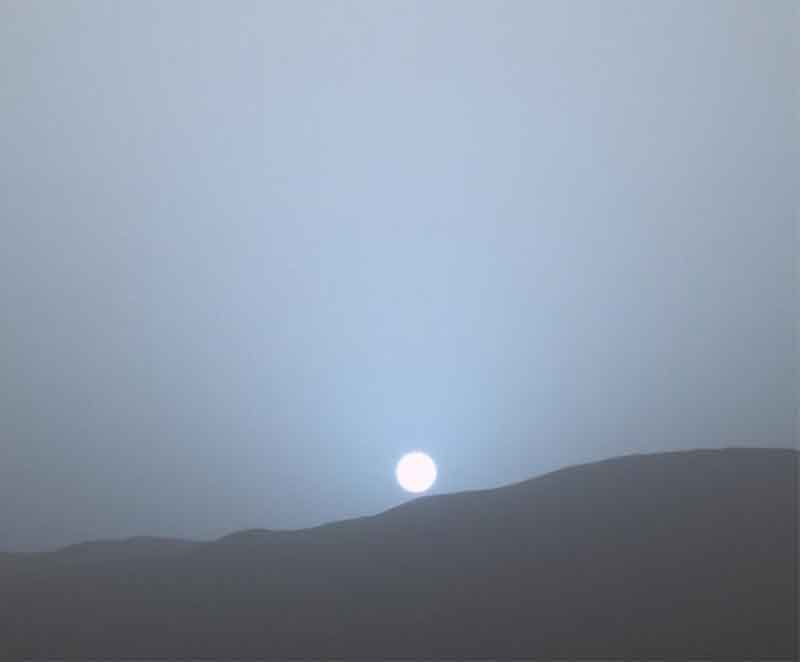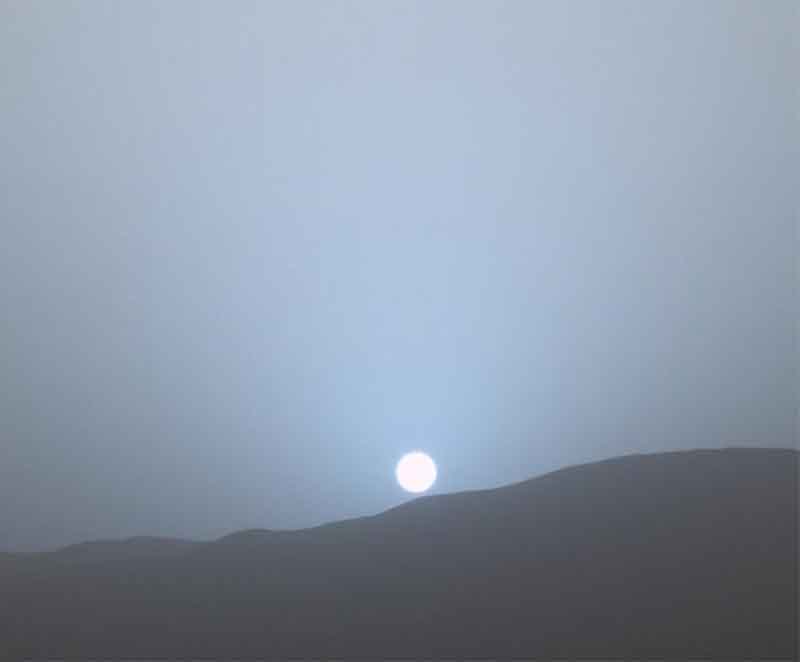 Previous to the great Leftist takeover of our minds, it was understood that groups diverged and chose their own paths in order to have control of their own destinies according to their unique view of the world. There was no expectation that a universal human standard could be concocted.
In fact, many pointed to the Biblical myth of the tower of Babel, in which many groups decide they can improve on the divine and natural order and unite in a human order instead. This inherently rejects the idea of the world as good, and replaces it with the notion of human intent as being superior.
This model — which back then, and now, is argued as "progress" and "futuristic" — believes that people can be united by human intentions. They see themselves as a group united by ideas, not ethnicity, culture, language, religion, customs, values, and heritage, as is traditional.
The greatest formulation of the universalist model can be found in the Nordic model:
The editors insist there is a unique Nordic humanism, which has contributed to the Nordic countries' cooperative and egalitarian societies.

The humanism we are talking about goes back to the founding tradition of Christian Enlightenment and the ideas of social solidarity, equality and cooperative ethos. Though Norway, Denmark, Sweden and Finland may differ politically and economically, their social sustainability springs from the same strong set of values that sprang from a prolonged Enlightenment, continues Witoszek.

The editors also point to the tradition of what they call sustainability thinking and practical knowledge that have been crucial to sustain life in the exposed, Northern coastal areas.

According to the the editors, this knowledge and thinking has created inbuilt reflexes of cooperation in the Nordic societies. The traditions of cooperation, for instance reflected in the Norwegian institution dugnad, has been central to the creation of the Nordic welfare societies.
We might call this the "We Are All One" model based on phrases used by the Left in the past. In this view, all conflict is abolished by everyone being friends and sharing equally, ignoring the fact that while this might work in kindergarten it fails in reality where we need producers to be more influential than consumers.
Competition within nations and between nations has driven much of our most important innovation but even more, allows the groups with the most successful model to rise so that we have a definitive answer as to what works. Flush toilets and sewer systems work better than open defecation, for example.
Even more, groups find it vital that they have their own identities and the ability to determine their own futures. This "existential arena" does not appear on the Excel spreadsheets of economists, pollsters, sociologists, or politicians, but represents a fundamental human need to have a context in which to make decisions.
In the universal context, the only questions are "Is it egalitarian?" and "What do you want to do?" Since many decisions do not involve personal preferences alone but a question of what direction leads to the best results, culture and heritage exist to show us a general path along which we can expect to find greatness.
When those are removed, people make decisions in a vacuum and end up without the fulfilling relationships with others that they crave, which makes them filled with doubt and fear. They also lose the sense of an order larger than themselves upon which to base their values and the choices they then make.
The "We Are All One" model, then, like the tower of Babel, offers us nothing but incoherence and failure. It won out as an idea during the twentieth century but, like many ideas, did not long survive its implementation, because once its effects were seen, people began backing away from the idealistic insanity.
Now, we face a future of balkanization: people leaving behind the idea of universal truths, and instead finding direction in their group identity — an overlapping mosaic of religion, ethnic group, culture, and race — so that they might have fulfilling lives again. The big political entities are fragmenting.
While the Nordic model claims to be Nordic, it in fact is merely an adaptation of the eternal egalitarian ideal using the more practical methods of Scandinavia. They adopt socialism, but not too much. They undertake equality, but not too much. This worked until recently when ideological fervor overcame common sense.
Most of Europe adopted the nascent form of this direction in the 1830s-1930s, then formalized it after WWII, really picking up the Leftist slant during the 1990s when the impact of the 1960s was felt as those students took public roles. Now, however, we are seeing the notion of universalism in Europe fragmenting:
At the Congress of Europe in 1948, British Prime Minister Winston Churchill famously said, "We hope to see a Europe where men of every country will think of being a European as of belonging to their native land, and … wherever they go in this wide domain … will truly feel, 'Here I am at home.'"

…In The United States of Europe, Reid argued that a new "Generation E" had emerged: transnationals who drink the same cocktails, shout for the same soccer teams, wear the same clothes, celebrate Europe Day on May 9, and cheer along to the Eurovision song contest. "The people of the New Europe — and particularly members of Generation E — are moving towards a common European culture," he wrote.

In opinion polls, however, voters today consistently identify much more with their nation-states than with Europe. As Chris Patten, former European commissioner for external affairs, has said, "The nation is alive and well — more potent than ever in some respects… It is the largest unit, perhaps, to which people will willingly accord emotional allegiance."
In other words, people want to have a specific identity rather than a general one. They reject the universal in favor of the particular and local, only in part because this is what dictates their success or rejection on a social level. Emotionally and intellectually, they need an orientation toward an identity for them.
We have given up on universalism because there is no single standard for everyone. First, not everyone can understand the same values. Next, a clash of values produces a broad ambiguous system of values that creates social instability and social isolation, or atomization. Finally, much of what we do as humans is semi-arbitrary because it works to signal our position within a hierarchy, our disparate roles and privileges, and a series of paths by which each of us can be esteemed by his fellow citizens for doing the right thing according to the needs of that society both at the time and as an ongoing growth arc from its founding through its future.
You can either adopt your own national identity, or you adopt the identity of no-identity, meaning the combination of diversity, globalism, multiculturalism, and cosmopolitanism. As the author of the Nordic method book wrote:
Today, we see signs of polarization in the Nordic societies, into "nationalist" and "cosmopolitan" camps.
Cosmopolitans want anti-culture. For them, the best culture is found in political ideology that emphasizes tolerating and subsidizing everyone, and then importing different cultural groups so that there is no standard, only endless variation. This destroys national culture.
Nationalists want a country created out of one ethnic group because they believe this enables singular standards specific to that group, and this way, it preserves its identity. That identity also serves as an international brand, keeping that nation distinct as an image so that others can appreciate it and rely on it for what it does well, like German engineering or French cuisine.
Speaking of the French, we can see this conflict play out in a clash over cultural appropriation of a traditional French art:
Hirofumi Shoji, 38, fell in love with French wine when he began working for the French three-star Michelin chef Alain Ducasse in Japan.

The Shojis met in France after arriving separately in 2011 dreaming of making their own wine. Both studied and worked with some of the country's leading winemakers in the Burgundy and Bordeaux regions to perfect their skills before marrying and buying the land together in 2016.

But when they tried to change their status on their papers from "employees" to "farmers" officials told them they would have to leave the country because they earned less than 2,000 euros a month.
The point is not "Asians bad, French good." The point is that only ethnically French people can be French and the traditional arts of France should remain in the hands of such people. It is not even a question of the quality of the wine; France wants its culture back for its people for all time.
France for the French. No one else can be French, and if France is so befuddled as to adulterate its population to make them indistinguishable, those art will not be carried on in a form that is continuous with their founding and the future that it portended. Instead, it will be more cosmopolitan muddle, all colors blending to make grey.
Early warning signs of balkanization take this form. Every group identifies with its own practices and people. It starts to withdraw into itself and invest its time and energy there, which creates a blossoming of its practices and customs. These grow while its connection to every other group lessens.
Eventually, the group will withdraw. It will erect borders, whether physical or bureaucratic. It will assert its ability to refuse to socialize, rent to, sell to, hire, and work with those of other groups. It will cut ties with dying entities like the EU and US, and instead focus on national and regional groups.
Notably, Leftist propaganda has come to accept this change and is working on damage control by changing the meanings of words, as is Typical Leftist Behavior (TLB):
The distinctive goal of what we might call multicultural nationalism is to allow people to hold, adapt, hyphenate, fuse and create identities important to them in the context of their being not just unique individuals but members of socio-cultural, ethnoracial and ethnoreligious groups, as well as national co-citizens..

So, note that I have now brought in two things that were missing from cosmopolitanism: firstly, the idea of a group identity, of belonging to an ethnoracial or ethnocultural or ethnoreligious group, of not just being a free-floating individual, that is mixing and matching elements of other people's cultures but having some some rooted identity of your own, an identity that has to be shared because it is part of a group heritage or group membership, and which matters to people and which they want to pass on to the next generation and see it survive and flourish into the future.

Secondly, I have brought in the idea of national co-citizens: people who share a country, people who belong here and who care about their country. That country is not just another place on the map or workplace opportunity, it is where they belong, it is their country. So, on the version of multiculturalism I am now presenting, people can have group identities and they have attachments to specific countries – they are not just citizens of the world.
Nationalism means one ethnic group equals one nation, so any change to that definition inverts nationalism, much like civic nationalism is simply patriotism rebranded with the intent of reversing nationalism and continuing the Leftist agenda with more flag-waving. The Left will appeal to anything you hold sacred and pervert it, such that it pretends to be patriotic:
"When and if fascism comes to America it will not be labeled 'made in Germany'; it will not be marked with a swastika; it will not even be called fascism; it will be called, of course, 'Americanism'" – An uncredited New York Times reporter covering Halford E. Luccock in an article published September 12, 1938.
This is the most likely accurate version of a quotation that you have seen on Leftist bumper stickers:
When fascism comes to America, it will come wrapped in the flag and waving a cross.
If we recognize that American vernacular means "authoritarianism" or the rule of authority for its own interests when it uses the term "fascism," and that "wrapped in the flag and waving a cross" most likely applies to our patriotic Leftist leaders, then this makes sense: they will subvert good things into cheaper imitations and exploit them.
We have already seen nationalism converted into patriotism, and every church these days seems to support the Leftist agenda from gay marriage to open borders unlimited third world immigration. It helps to remember that the Soviets refer to WW2 as the "Great Patriotic War" and were proud patriots in their own right.
They distrust nativism, or nationalism in favor of the founding ethnic group instead of a general racial approach, because it is not as easily sold out. The goal is inherent: develop civilization for our group, and advance our group by improving our quality and abilities while letting everyone else pursue their own lights.
If we slip into extremism, it will be by following this Leftist patriotism and its desire for a cosmopolitan future. More are now seeing this and consequently, deciding to #WalkAway from Leftism, diversity, equality, and democracy in favor of a budding interest in heritage.
This means an end to our previous model of government, the modified Westphalian model which held for several hundred years after The Enlightenment™ has now failed us, leading to a recalculation of what a nation actually is, since we need a new model of the nation:
If for a long time the state and nation have been able to live together, united on a historical and legal level by the insolubility of the fundamental principles that modernity assured, it was thanks to the agreements made in the Treaties of Westphalia, at the end of the long religious war, that had shattered Europe for thirty years. Since then, modern states, in the form that we have known for centuries, have standardised the so-called "post-Westphalian model", which sets down the rules of universal stability and recognises the full sovereignty of a state within its own borders.

In the third millennium, it is the very post-Westphalian model that enters into crisis, dragging with it the crisis of the modern state, which is determined not only by the opening of borders, but by the inability demonstrated in maintaining its commitments to its citizens. In this phase, it is the "internal" boundaries that create problems. Security, defence of privilege, identity, recognition and cultural traditions, which once coincided with the boundaries of the post-Westphalian state, are now altered, uncertain, liquid. They are no longer reliable.

The dissolution of geographical or temporal limits imposed on diasporic communities determines the well-known phenomenon of the turnaround: if in the past it was the majorities that enclosed the minorities in "enclaves", now it is the same majorities that shut themselves inside the "gated communities", guarded by private security guards, by electronic control and security systems; jealous of the privacy that is no longer guaranteed on the outside.
In other words, communities are fragmenting within as people pull away from the cosmopolitan model. Interestingly, both immigrants — who cannot "assimilate" without destroying their own identity — and nativists, who desire their old 1980s-era countries back, are leaving behind the idea of everyone getting along.
"We Are All One" has died. It has been replaced by Balkanization, or the idea of local communities and nations acting in their own interests and rejecting the toxic brew of cosmopolitanism, pluralism, equality, democracy, and diversity that globalism has thrust upon us.
The tower of Babel collapsed in glorious chaos. The orderly notions of human beings turned out to be unrealistic, social and emotional in their basis rather than logical, and so they came to an untidy end as they proved structurally insufficient. So goes the modern era, and we have front-row seats.
Tags: civic nationalism, diversity, Globalism, multiculturalism, nationalism