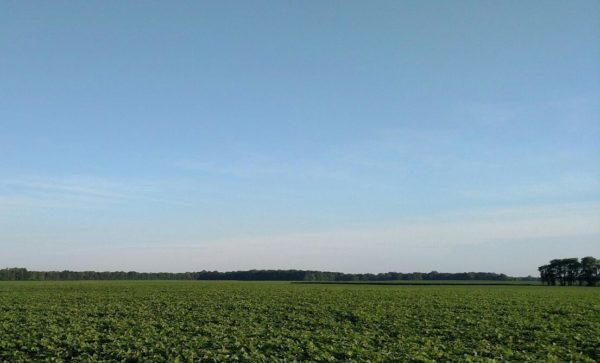 Introduction
Nationalism, or the idea that the nation is described by ethnic group and its culture, contrasts the dominant idea of the last 200 years which is that of the arbitrary geographical region united by belief in liberal ideology, cosmopolitanism and internationalism/globalism. As the organic alternative to ideological government, nationalism defends unique attributes of individual ethnic groups, and posits a world order in which culture enforced by communities, not ideological rules enforced by centralized government, be used to regulate local communities.
Contents
Nationalism is the belief that political groups should be constructed around the idea of "nation," or population group unified by culture, heritage and language.
As such, Nationalist is "rule by culture" where cultural values come before profit motive or popularity, which enables forward-thinking leadership instead. With profit motive, every object and idea and person is for sale, and society leads itself in circles. With leadership, society determines its goals and moves toward them.
The term "nationalism" comes from the term "nation," which has a different meaning in current politics. Currently, the nations of the world are political constructions made of borders, legal systems and economies, called "nation-states." These are not compatible with the view of nation that was common in history up until the last century:
The term "nationalism" is generally used to describe two phenomena: (1) the attitude that the members of a nation have when they care about their national identity and (2) the actions that the members of a nation take when seeking to achieve (or sustain) self-determination. (1) raises questions about the concept of nation (or national identity), which is often defined in terms of common origin, ethnicity, or cultural ties, and while an individual's membership in a nation is often regarded as involuntary, it is sometimes regarded as voluntary. – Stanford Encyclopedia of Philosophy, "Nationalism"
Since the French Revolution in 1789, the majority of political forces in the West have been opposed to nationalism, which is the idea that the ethnic group defines the nation. The opposite is the "proposition nation" which is the idea that people can be united by ideology or finance alone.
The definition of nationalism is made clear by the Encyclopedia Britannica, which makes a distinction between the use of nationalism as a political token to mean patriotism to the nation-state, and its broader meaning as the idea of a nation as an ethnic and not political entity:
Nationalism, translated into world politics, implies the identification of the state or nation with the people — or at least the desirability of determining the extent of the state according to ethnographic principles. In the age of nationalism, but only in the age of nationalism, the principle was generally recognized that each nationality should form a state—its state—and that the state should include all members of that nationality. Formerly states, or territories under one administration, were not delineated by nationality. – Encyclopedia Britannica, "Nationalism"
Ancient sources affirm a commonsense definition of nationalism which pre-dates the modern use of the term in combination with the nation state, and constitute the awareness of nationalism, through "nation" or "those born together," since the dawn of civilization:
The kinship of all Greeks in blood and speech, and the shrines of gods and the sacrifices that we have in common, and the likeness of our way of life. – Herodotus, Histories, 8.144.2
Nationalism supports ethnic self-determination, meaning that any group which combines culture (customs, learning, art, oral histories) with heritage (ethnicity, race, tribal identity) is allowed to "define" its own borders, laws, and cultural change.
It's just like when you've got some coffee that's too black, which means it's too strong. What you do? You integrate it with cream; you make it weak. If you pour too much cream in, you won't even know you ever had coffee. It used to be hot, it becomes cool. It used to be strong, it becomes weak. It used to wake you up, now it'll put you to sleep. This is what they did with the march on Washington. They joined it. They didn't integrate it; they infiltrated it. They joined it, became a part of it, took it over. And as they took it over, it lost its militancy. – Malcolm X
Nationalism is neither the idea of racial supremacy nor its refutation. It is a context to racial aptitude, meaning that in each nation, those who are desired there are those from the nation only.
It leaves aside other questions in favor of this rule alone. Since nationalism focuses on the smallest natural division among human populations, the ethnic group or ethny, it is not racialism per se but a defense of a human variation on a finer scale.
Modern usage tends to like to conflate "nationalism" with "patriotism," where one who has patriotism for his nation state and its proposition ideology is a "nationalist." This is obviously the opposite of what nationalism actually is and is used this way to muddy the waters of perception on this important issue.
Nationalism is tied to identitarian politics and integralist social systems. Identitarian politics holds that a group requires strong identity as a prerequisite to having cultural consensus about moral values and behavior; integralist social systems advocate a unity between social institutions based upon a strong underlying values system such as the one delivered by culture.
For more questions on race, see The Race FAQ by John Goodrum.
Pan-Nationalism is the idea of nationalism for every ethnic group on earth. Instead of dividing us, as politics does, this acknowledges that even ethnic groups in competition have the same ultimate goal, which is separation and self-determination.
Pan-Nationalism sees all nationalists as comrades in a struggle for a world order where ethnic groups can determine they want nationalism and thus exclude all others so that ethnic self-determination can take place.
In contrast to racism, which suggests that groups can co-exist and compete and one group will come out above the others by inherent superiority, Pan-Nationalism suggests that groups cannot co-exist because each needs the right to self-define, and that racism occurs only when this right is blocked.
Nationalism is a meta-political system in that it is a choice made by a society about how it shall be organized. Thus it is the container in which politics is decided.
There are essentially two forms of politics, "ideological" and "organic." Organic and integralist beliefs like identitarian divide people into groups by heritage and shared values, and from those shared values, build a system of natural law. Ideological beliefs attract people to a quest to create "what should be" and then define the group by obedience to that standard. Organic systems tend to focus on things that are bigger than the individual; ideological systems tend to focus on the individual, and in uniting them into a "collective" which implements its ideology through strong institutions.
For this reason, while nationalism is not a political system, it tends to exclude non-organic political systems from its point of view.
1.5 List of famous nationalists
Theodor Herzl – Conceptualizer of Israel. "Herzl concluded that anti-Semitism was a stable and immutable factor in human society, which assimilation did not solve…He declared that the Jews could gain acceptance in the world only if they ceased being a national anomaly." – Jewish Virtual Library, "Theodor Herzl"
Marcus Garvey – A nationalist who advocated a return to Africa for African people worldwide, Marcus Garvey encouraged identitarian pride among Africans in diaspora and founded several companies with the intent of settling in Liberia.
Chiang Kai-Shek – The leader of the nationalist movement in China, Chiang Kai-Shek united his people and moved them toward modernity through education, national pride and a strong cultural identity.
Osiris Akkebala – Contemporary African-American prophet and leader Osiris Akkebala writes on topics of nationalism, religion, culture and self-determination, urging Africans to adopt more stringent standards and live by cultural norms, rejecting the assimilationist norms of society around them.
Oswald Moseley – Early English Nationalist leader Oswald Moseley saw that mass immigration would create a muddle of English culture, leading to a police state fractured by internal ethnic and class violence. Fifty years later, all of his predictions have come true.
Nationalism was the most successful political force of the 19th century. It emerged from two main sources: the Romantic exaltation of "feeling" and "identity" and the Liberal requirement that a legitimate state be based on a "people" rather than, for example, a dynasty, God, or imperial domination. Both Romantic "identity nationalism" and Liberal "civic nationalism" were essentially middle class movements. – Modern History Sourcebook,"Nationalism"
Nationalism provides an alternative to the type of modern government that, starting in moderate liberalism, inevitably drifts toward a powerful nanny state, a globalist reach, and the gradual replacement of all culture with crass materialism and control by financial interests.
By investing each group in pride in who it is, and encouraging the development of a cultural value system outside of government, nationalism provides localized resistance to global rule and cosmopolitan culture. Internationalism, and the desire for a common global culture, commerce and people, is destruction of our natural diversity in favor for a more machine-parsable humanity, in addition to being an inevitable path toward the type of society described in either (a) George Orwell's "1984" and/or (b) Aldous Huxley's "Brave New World" and Vaclav Havel's "Power of the Powerless."
The Nationalist way of life has several advantages:
1. Parallelism
Each ethnic group becomes a laboratory of humanity. It is free to develop its own theories (stored in "culture" and through the resulting social selection, "heritage") about the process of civilization. It then becomes the test case for those theories and values systems.
2. Contra-Assimilation
Groups do not need to dominate others to succeed, but triumph by achieving self-sustenance with no credibly-formed "enemies." Nationalism has existed through all written history as the way by which tribes protect themselves against assimilation while refining their own abilities.
3. Recombination
Because ideas and their corresponding cultural and genetic ideals are kept important in localized ways in political units of medium size criteria, the multitude of details and arguments and histories that make up any idea are kept consolidated at their origin. Natural diversity and unique variation is preserved.
4. Deep ecology
Regulation as a means of protecting the environment has failed. Under the regulatory agenda, population has skyrocketed to over twice the maximum sensible carrying capacity. In addition, regulation has not been able to limit the reckless behavior of individuals and the profit-seeking motives of even small businesses that cause them to sacrifice the environment. We will never have enough police and laws to enforce these ideals. However, if we build them into each citizen with a strong link between identity, land, culture and heritage, society becomes self-enforcing with people defending the land and its flora/fauna as an extension of themselves.
2.2 Nationalism as alternative to enforcement
The model of the ideological state is based on elites interpreting ideology, then making rules, and then the centralized power of the state and its institutions enforcing these on the citizens. The weak point in this system is that it requires a certain number of infallible, incorruptible and omniscient police to enforce its rules.
In reality, rules make it easy to violate the law in spirit if not exactly, are hard to enforce, and generally catch only the clueless while those who intend to violate the laws take precautions and get away with it. By putting values into rule form, the ideological state makes the law and not the spirit of the law the target, and thus gradually separates people from having any agreement in common regarding values. Formalization literally breaks down the value system it in theory protects.
As a result, governments becoming increasingly militarized and intrusive as time goes on, not because government is evil, but because government unintentionally induces more violations of the law. This enforcement cycle finally culminates in a condition like tyranny, at which point corruption takes over and the lawbreakers find a way to act under color of law.
Nationalism offers a culture-based society which implements a decentralized values system enforced by fellow citizens on each other. Ideological government looks for transgressions of the letter of law; culture-based society looks for intent to evade the law and ostracizes people who have bad intent and are bad actors. The result is that there is a need for less regulation, and the freedom of people to associate with each other means that they exclude those who act badly and/or act against them with approval of their fellow citizens.
2.3 Nationalism as alternative to big government
Ideological government by its nature requires a centralized powerful government to enforce its rules. This government never shrinks in size, since once people are hired into it, they seek to protect their jobs by inventing new causes for their agencies and institutions.
The result is a constant state of mission creep which results in big government which, by needing to justify its own existence and continued growth, intrudes into areas where it cannot succeed so that it has permanent struggles (war is the metaphor most commonly used) which will always merit more government in the eyes of the public.
Much like a gold rush builds up an industry based on selling supplies and services to prospective miners, government is its own industry and finds ways to justify itself by inventing "necessary" services for citizens to purchase with their taxes.
Eventually, so many people are employed or indirectly paid by government that it becomes beyond criticism, and the resulting transfer of wealth to non-productive sectors both through entitlement programs and government hiring weakens the currency and prestige of the nation, signaling its imminent collapse.
There are no Utopian governments and there are no ideal plans. Identitarian politics however has a massive advantage in that it does not attempt to "fix" things which cannot be fixed, and by binding together the people by cultural rules instead of enforced ideology, creates a sense of community and shared struggle toward the end of society's health. This is different from the ideological goals of the modern state which seem to always be intensifying, yet never get resolved.
3.1 How does a state go Nationalist?
A state converts to nationalism the same way it converts to any other form of government. There is either an election, or a revolution. A new party takes power and reshapes the society. Those who fit into the new order find it easy to thrive; those who do not tend to relocate to greener pastures.
No, because most of the steps required for nationalism are easiest achieved through elections. This is because nationalism is the default state of humankind; people prefer to live, work, sell to, rent to, hire and socialize with people like them. If anti-discrimination laws and affirmative action are removed, nations inevitably drift back toward nationalism, which is why internationalists demanded those laws in the first place. Once some nationalist policies get adapted, they tend to be seen as more favorable than diversity, which creates social chaos no matter which selection of groups is chosen because the idea of diversity itself destroys the notion of shared cultural values, trust and goals. For these reasons, what is required is not violent overthrow, but selective removal of bad law, and society naturally goes nationalist.
3.3 What would happen to non-nationals?
One of the most frequently asked questions is phrased as, "If we go nationalist, where do non-majority people go?" The answer is that they will be happiest on their own home continents, surrounded by others like them, with ethnic self-determination. If they are already racially mixed, there are plenty of countries like Brazil, Russia, Iraq, and Mexico where this is encouraged and they will find a welcoming home.
3.4 How would this happen worldwide?
When one nation goes nationalist, and its population is able to enjoy actual self-determination, the illusion that ideological government is desirable is fractured and reveals that ideological government is not only unnatural but destructive. At that point, other nations will also seek nationalism out of a need to compete with the nationalist nation, which will enjoy a greater level of stability and thus be more productive and more competitive.
This FAQ was written in January 2014 using fragments of text from the Pan-Nationalism.org website and texts from Amerika.org as well as the old USENET "Nationalism FAQ" whose origins are lost to time.
Brett Stevens is an Old Right paleoconservative and deep ecologist who writes about conservatism, environmental issues, nationalism and values. He blogs at Amerika.org.
To make comments or suggestions, please write to [email protected].
Tags: chiang kai-shek, civic nationalism, ethnic nationalism, marcus garvey, nationalism, nationalist, osiris akkebala, oswald moseley, pan-nationalism, pan-nationalist, theodor herzl