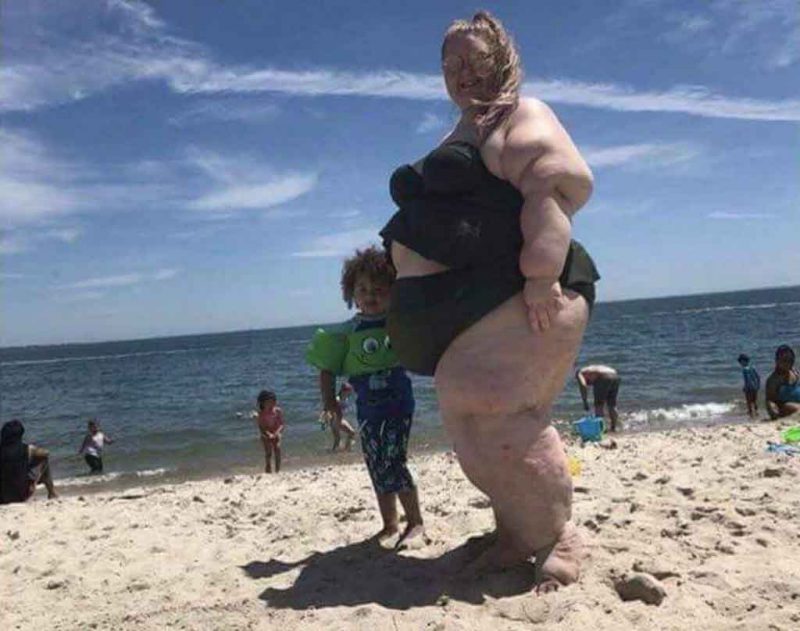 Leftists became champions of Civil Rights and third world immigration after the second war because, with the fall of Hitler and with him nationalism, there was nothing left to obstruct their grand dream: internationalism.
Internationalism can be summarized as "workers of the world, unite!" and designs a world order based on ideology instead of heritage/nation, customs, language, culture, values, faith, and identity. It lives on in globalism, diversity, multiculturalism, and pluralism.
During the French Revolution, internationalism rose as a popular idea; after the Revolution failed by making the nation starve, it became the basis of the ensuing Napoleonic Wars. They wanted to unite everyone under a democratic banner.
Francis Fukuyama wrote in the 1990s that this goal had been achieved, and that liberal democracy had become the standard and final state of human politics. In his somewhat wistful The End of History And The Last Man, he opined that our evolution had ended and that this could be bleak.
People in the 1990s agreed because they saw how Right and Left had converged in the new neo-Communist order in which massive empires like the EU and US agreed on a Civil Rights agenda and strong capitalism as a means of funding their entitlements states. This showed a takeover of mob rule despite all the barriers placed in its path.
The Left responded by doubling down on Civil Rights and third world demographic replacement of European-descended people. Now we see why: they wanted a permanent electorate who would always swim Left.
For a solid decade, wonks and pundits have been charting America's growing political polarization. By now, a reasonable consensus seems to be that, first, partisan polarization is at record-high levels; second, it exists not only among elites, but also among the mass public; third, it is increasingly driven by negative partisanship—dislike for the other party—rather than substantive issue-based differences; and, fourth, it is the end product of a half century of geographic and demographic sorting.
That "end product of a half century of geographic and demographic sorting" refers to the positioning of third world peoples within the first world to serve as Leftist voters. None of these groups vote conservative in anything approximating significant numbers, including "successful" groups like Asians and Jews.
Now that this division has become permanent, it has accelerated the split between Left and Right. The Right has realized that the Left intends to end us. They make this clear by agitating for an end to white majorities anywhere so that the new minority-majority state will always go Left.
Leftists cheer this because to them, politics is a football game wherever whoever has the most warm bodies win. They remain ignorant of the fact that minority-majorities vote for their own tribes, not white Leftists. This leads to Detroiting and ends any hope of a white candidate winning.
However, as always is the truth with Leftists, their policy backfires because its theory is based in humanity not reality. The ultimate statement of the Left is "if anyone perceives something to be true, it is," and they validate this by convincing others to agree with the promise of overthrowing those who know better.
Naturally, this causes illusory notions which translate into societies that collapse over time. The rich history of Leftist failure does not stop them from chasing this white whale to their own deaths, as they are doing in New Hampshire:
New Hampshire, like its neighbors Vermont and Maine, is nearly all white. This has posed an array of problems for new arrivals, who often find themselves isolated and alone, without the comfort and support of a built-in community.

It has also posed problems for employers in these states, who find that their homogeneity can be a barrier to recruiting and retaining workers of different ethnicities and cultural backgrounds.

The issue prompted about 100 business leaders, government officials and members of nonprofit organizations to meet Thursday to search for ways that New Hampshire — which is 94 percent white — might lure other racial and ethnic groups, as well as younger people.

…With nonwhites poised to make up a majority of the American population in the next three decades, he said, diversity has become a bottom-line imperative for companies competing for talent, especially for workers who can speak other languages.
Diversity comes to us from the genre of self-rationalizing goals. Its adherents argue with a tautology: we need more diversity because we need diversity, because diversity is good because it is diverse. They possess no concrete reasons for its supremacy, and discussion inevitably devolves to restaurants.
The much-bemoaned rise of "identity politics," or the nationalism of different groups within a diverse state, occurs entirely as a response to diversity. In fact, it turns out that diversity creates a conservative backlash as it is visualized instead of kept in airy moral and ideological theory:
In 2014, psychologists Maureen Craig and Jennifer Richeson analyzed the responses of 369 white, self-identified political independents who had completed one of two surveys. Half of the participants received a survey that asked them whether they knew that California had become a majority-minority state — which is to say, a state where whites no longer made up more than 50 percent of the population. The others read a survey devoid of demographic information.

This was a gentle test of an unnerving theory: that the barest exposure to the concept that whites were losing their numerical majority in America would not just make whites feel afraid but sharply change their political behavior. The theory proved correct. Among participants who lived in the western United States, the group that read that whites had ceded majority status were 11 points likelier to subsequently say they favored the Republican Party.

In a follow-up study, Craig and Richeson handed some white subjects a press release about geographic mobility, while others read one explaining that "racial minorities will constitute a majority of the U.S. populace by 2042." The group that read the racially tinged release "produced more conservative views not only on plausibly relevant issues like immigration and affirmative action, but also on seemingly unrelated issues like defense spending and health care reform."
When people realize what the Leftist world order will look like, instead of seeing it merely as brightly color-coded categories where one side is universally good and one is universally bad, they react by moving in the opposite direction. All of Eastern Europe appears to be in this state after the miseries of Communism.
In the West, we have become accustomed to seeing our government as anti-Communist despite the slow encroachment of total control and socialist economics much as has happened in the EU. A society based on Leftism drifts Left over time, however, and with the fall of the Soviets, we lost an opposite example from which to move away.
Nonetheless, our people remain bewitched by the doctrine of equality. This causes them to measure their likes and dislikes by whether those increase equality or not, which is a measurement that replaces the eternal question, "How will this pan out in reality?"
In other words, no one is looking at the road ahead; they are looking at symbols in the sky, dogma and ideology, warm feelings and peer pressure, but now how anything will work out. That is, until they are shown visualizations and start to think about what life will be like in a minority-majority state.
Luckily, we have some examples. South American states like Venezuela and Brazil are more Amerind than European; Haiti went majority-minority and ended up murdering whole white families; Detroit, Houston, and Los Angeles are minority-majority and deep in debt while unable to respond to real problems.
Then there's South Africa:
The rand extended losses on Wednesday morning' following an overnight rout after the ANC's surprise decision to seek to change the Constitution to expropriate land without compensation.

…The rand had been on a steady recovery' touching a two-month high of R13.08/$ early on Tuesday' before tumbling to lows of R13.39/$ early on Wednesday morning' in a decline that began late at night after the news broke.

The South African currency plunged from just over R13.11/$ shortly before 9pm' to roughly R13.27/$ by 10pm — weakening by 16c within the space of an hour.
Those who work in the markets have to be realist and not about warm pleasant feelings because they are judged by how well their investments pan out in reality. They do not have the luxury of media workers, government employees, entertainers, and cubicle slaves who spout off whatever makes other people like them and later hope it is true.
South Africa plans to appropriate land from its white farmers in order to complete its transition to a black republic:
South Africa's parliament has approved a bill allowing the government to expropriate land in the public interest.

The measure will allow the compulsory purchase of land to place more in black ownership.

Most of South Africa's land remains in white ownership two decades after the end of apartheid.
Naturally, the Left claps its hands with joy at this event, thinking of the symbolic victory of the increase in equality. Equality always means taking from the powerful to give to the weak, and then finding out only later that the weak are less competent as rulers than the more competent people who became powerful.
In reality, however, this means that those who could not achieve a result are displacing those that could. That suggests that for the future, whatever that result is — a first world economy, prosperous agriculture, social order — will diminish until it perishes.
However, people do not realize that this is the outcome until it begins happening, mainly because most have difficulty reading from abstractions like demographic change and alteration of political process to what that will look like in reality. Again, visualization is a problem.
Diversity itself breaches the visualization divide because once confronted with diversity, people tend to acknowledge genetic differences between races and ethnic groups because they are able to visualize them:
However, across two experiments, we present evidence for an unexpectedly negative outcome of multiculturalism: increased belief in race essentialism, or the notion that racial group differences are valid, biologically based, and immutable. Study 1 (N = 165) shows that participants exposed to multiculturalism expressed greater race essentialist beliefs compared to those exposed to color blindness. Study 2 (N = 150) replicates this effect and also finds that exposure to multiculturalism, compared to color blindness, decreased participants' belief that racial equality is a problem. These findings raise the ironic possibility that well-intentioned efforts to portray the value of differences may reinforce the belief that fixed, biological characteristics underpin them.
"Race essentialism" means a recognition that race and ethnicity are genetic conditions, not "social constructs" as the Left likes to argue. Once you consider that two people of a race always make babies of that race, then it becomes clear that race is the opposite of a social construct.
While people may find "racial equality" to be less of a problem after exposure to multiculturalism, this reflects a mistaken assumption that equality means everyone tolerated equally, instead of the majority becoming dispossessed as it always does in reality. For them to realize that, they would have to actually experience diversity.
Those who do find themselves shocked that their traditions, customs, values, and culture are being erased because any group can complain in a pluralistic society, so that even if it cannot enforce its standards directly, it can prevent others from having their standards:
An annual fund-raiser for a Chester County volunteer fire department has been scuttled due to protests over pork.

The Malvern Fire Company was set to host its sixth annual pig roast Aug. 4 but has canceled the event after numerous calls, complaints, and threats of protests over the animal being cooked and served, according to company officials. It was unclear who made the complaints.
The Left sought a fundamental transformation of the West, meaning that the original people would be replaced by a grey cultureless mass of mixed-race Leftists who, lacking culture of their own, would be dependent on government and the entertainment industry for their values.
As is the nature of humanity, people crossbreed over time, and eventually the trace elements of the foreign thoroughly infiltrate the original population, erasing those genetic lines. This is genocide, but none dare call it by that name since it involves first world populations and not our token victims in the third world.
This explains why once-great ancient civilizations existed on land that is now inhabited by mixed-race groups who have never attained the greatness of those ancient civilizations.
Tyrants have always imported foreigners to break up the domestic population, as chronicled by Plato:
And who are the devoted band, and where will he procure them?
They will flock to him, he said, of their own accord, if lie pays them.

By the dog! I said, here are more drones, of every sort and from every land.

Yes, he said, there are.
But will he not desire to get them on the spot?
How do you mean?
He will rob the citizens of their slaves; he will then set them free and enrol them in his bodyguard.

To be sure, he said; and he will be able to trust them best of all.
What a blessed creature, I said, must this tyrant be; he has put to death the others and has these for his trusted friends.

Yes, he said; they are quite of his sort.
Yes, I said, and these are the new citizens whom he has called into existence, who admire him and are his companions, while the good hate and avoid him.
The Leftist fundamental transformation of the West will convert it into a Venezuela that, even if it chooses to go back to the Constitution and votes conservative, will never be what it once was, and a people will have fallen from existence. They intend to do the same in Europe.
Much as Leftist revolutions start out with promise and end in misery and totalitarianism, Leftist plans involving Civil Rights start out with good feelings but, once achieved, leave only destruction in their wake. The Leftists do not care; the only goal of their fundamental transformation is a brief grasp of power and then darkness.
Tags: civil rights, diversity, fundamental transformation, genetics, Globalism, internationalism, leftism, multiculturalism, plato, race, race essentialism