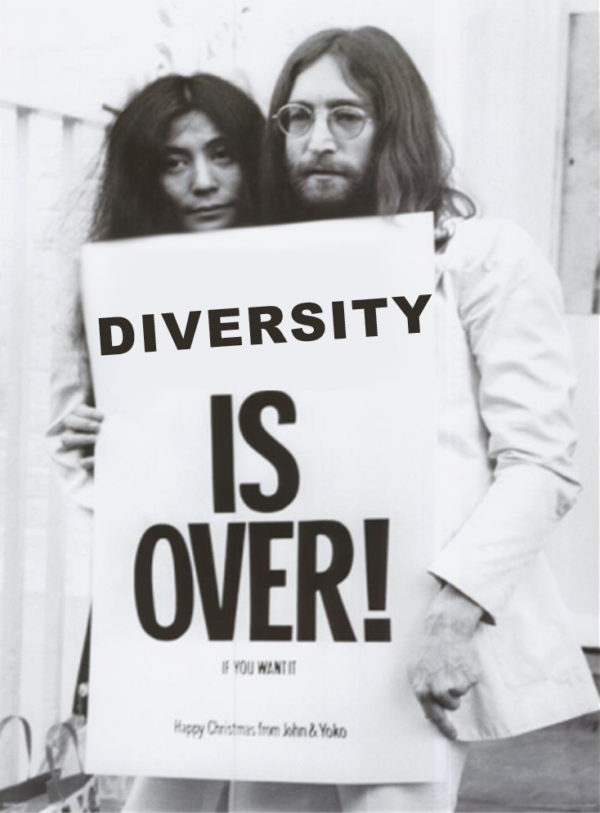 As predicted here some time ago, nationalists worldwide are finding commonality over their mutual desire to be able to exclude ethnically foreign people from their lands:
The article, which the magazine published this week, documents the week spent up close with Holocaust-denying, racist and Islamophobic Germans. They describe themselves as Israel supporters, who came to see how "the only democracy in the Middle East" deals with "the Muslim problem" that has gripped Germany recently.

…One of the participants tells Maurer he doesn't believe the "six million" number is correct, and that the real number of Jews murdered by Germany is 500,000. "The rest died and were murdered by others," he says.

…The group included a 40-year-old supporter of Alternative for Germany, who said he came to Israel to learn "what we can do against the invasion of our homeland." Group members also called Muslim immigrants "barbarians." It is no coincidence that they chose Israel for their tour. "They see Israel as an example, because it is in a long conflict with its Muslim neighbors," says Maurer.
The Holocaust issue aside, these two groups have found common ground in the idea of excluding others so that they may preserve their own societies. Future generations will likely regard The Holocaust as a consequence of frustrated nationalism, and while wrong in method, reflective of a strong desire of Europeans to preserve themselves, just as Jews are preserving themselves by warring against Palestinians and assorted Muslims.
On the other side, those who cannot abandon the idea of the ultimate evolution of liberal democracy — a beige race of mixed-heritage people united by belief in Leftist ideology worldwide — are gathering under the banner of post-nationalism, or the idea of a mixed-race society as morally, politically and economically expedient:
Alongside the rise of nativism has emerged a new nationalism that can scarcely be bothered to deny its roots in racial identities and exclusionary narratives.

Compared to such hard stances, Canada's almost cheerful commitment to inclusion might at first appear almost naive. It isn't. There are practical reasons for keeping the doors open. Starting in the 1990s, low fertility and an aging population began slowing Canada's natural growth rate. Ten years ago, two-thirds of population increase was courtesy of immigration. By 2030, it is projected to be 100%.

The economic benefits are also self-evident, especially if full citizenship is the agreed goal. All that "settlers" – ie, Canadians who are not indigenous to the land – need do is look in the mirror to recognize the generally happy ending of an immigrant saga. Our government repeats it, our statistics confirm it, our own eyes and ears register it: diversity fuels, not undermines, prosperity.

…The prime minister, Justin Trudeau, articulated this when he told the New York Times Magazine that Canada could be the "first postnational state". He added: "There is no core identity, no mainstream in Canada."
As nationalists note, this replaces a nation with a giant shopping mall, which is what business thinks it wants and what government desires in order to keep its grip on power. After WWII, Western governments realized that the threat to liberal democracy from nationalism would undermine them, and so they demonized nationalism, instead of recognizing that it was the only bulwark against Leftism.
Leftism displays the inevitable tendency for democracy to go full Leftist and emerge as something similar to the Soviet Union: a society where government replaces culture, religion, heritage and individual differences for the ease of controlling the resulting population. Starting with The Enlightenment™ idea of "equality," Leftism advances until it can enforce equality by destroying natural variations among people.
The post-nationalists are throwbacks to that postwar era. Business is slowly realizing that replacing workers and consumers of European heritage leads to a lack of loyalty to products and a permanent underclass who purchase little, as the coming dot-com 3.0 crash will demonstrate. Government is finding that its goal of ultimate power will destroy it through constant upheaval over Soviet-style dysfunction, as seen in Venezuela.
However, the dream remains alive because the idea of "equality" is soothing to individuals who fear their own exclusion from society. This means that any who wield the One True Ring of equality become powerful, and people who are not naturally morally good desire power as a means of filling the void in their souls. And so, the conflict of the next age is born.
Tags: diversity, equality, internationalism, multiculturalism, post-national, post-nationalism, post-nationalist, the enlightenment