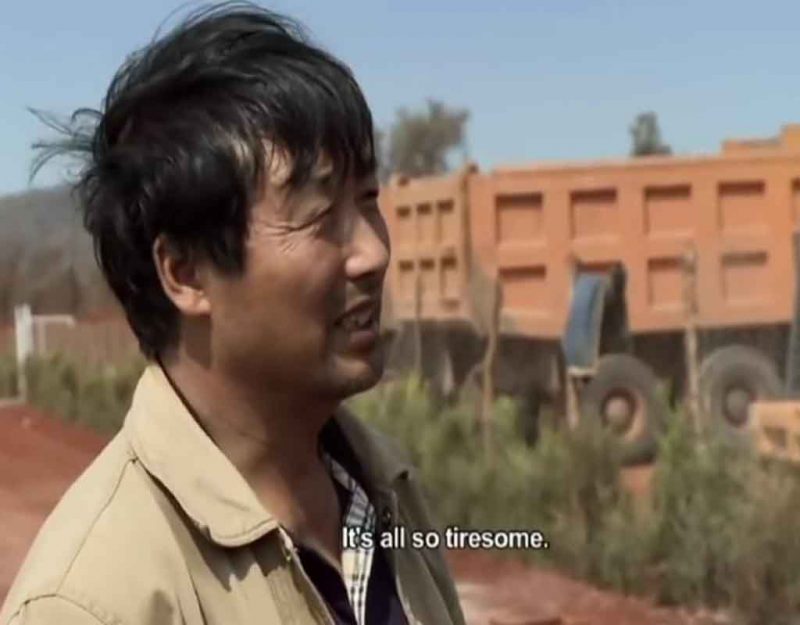 For thirty years I have advanced the theory that The Human Problem is solipsism, it manifests in group delusions called Crowdism, and that diversity is our problem not specific races because it forces each group to compete for power lest it remain in subject, conquered status.
Currently, we are told that America is experiencing an epidemic of anti-Asian hate crimes. However, this seems to be statistically insignificant, just well-timed for this news cycle, as if Asian-Americans had suddenly finally started reporting crimes against them.
Even more, these acts of anger (not "hate" or even "hatred") seem to be arising mostly from African-Americans, such as this baffler today:
Business owner Jung Kim said that she was punched in the face by a customer who hurled racial insults at her as she was pummeled.

"You little Asian girl," said Sung Jun Lee, the woman's son. "That's what she remembered."

"They started saying something like some racial words like, 'Asian people shouldn't be in the Black market,'" Lee said. "We're stealing their money."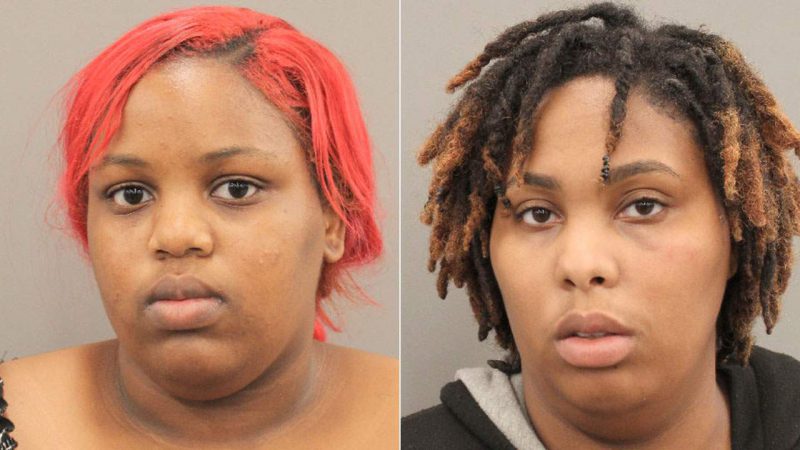 I find these very sad not just for the victims, but for the perpetrators, who are now going to go through life as felons, at least if they face real prosecution unlike the Antifa/BLM who burned down America this last summer. No one has won here; actions were based on misunderstanding, and nothing good was achieved.
Then we have some diversity chaos in Canada:
York Regional Police have arrested a Markham man in connection with a string of "hate-motivated" incidents between January and March, in which the victims have all been Asian.

Arjun Choudhari, 33, was arrested Monday and faces three counts of assault, two counts of criminal harassment and one count of assault with a weapon.

"All of the victims are Asian and investigators believe that the incidents were hate motivated," the release said.
What do we do when some of the diversity assaults other diversity? This no longer fits into the redneck White sheriffs clobbering some poor Black traveler in a sundown town. Neither does another incident of chocolate banana violence:
The assailant randomly attacked Bodhi while shouting 'You Asian motherf***er!' according to witness George Okrepkie, who aided the victim until police arrived.

The alleged assailant had been described as a 6-foot-2 black male with a muscular build, aged around 30 and last seen distinctively dressed in a black fedora, pink hoodie, black leather motorcycle jacket, large chain necklace and light colored pants.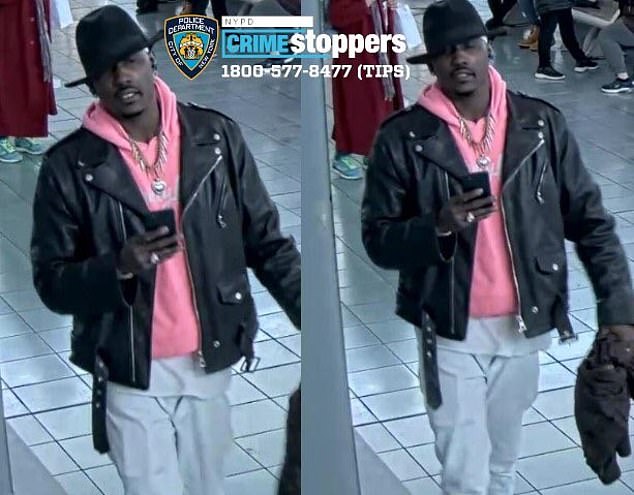 Then, from the ironic news department, we have the case of the Asian woman attacked on her way to an anti-Asian violence protest:
Katie Hou says he and her daughter were walking down Astor Place before noon on Sunday with a sign she had prepared for the rally. That's when a man came up to her and asked her for the sign. Hou said the man took her sign away and tried to cram it in a garbage can. When that didn't work, he threw the sign to the ground and stomped on it.

"I asked 'what are you doing?' And he just walked to me and punched me twice. Right here, and here," Hou said.

The NYPD said that the suspect was arrested. Erick Deoliviera, 27, was charged with the hate crime for the attack. The Hate Crimes Task Force said its officers were investigating the incident.
This was actually a twofer:
In a separate attack that took place just a few hours later, a 54-year-old woman was walking home Sunday afternoon when someone approached from behind used a metal pipe to hit her in the face. Witnesses said they hear the suspect say "I'm here to f— up Asians."

The victim, who did not want to be identified, required 15 stitches to treat her injuries. Police said 38-year-old Elias Guerrero was arrested and is facing multiple charges for his alleged role in the attack.
African-American resentment of Asians goes back some years, including the case of the hilarious campaign slogan:
More than a dozen community groups have called on Rep. Bettie Cook Scott (D-Detroit) to apologize for a series of racial slurs sources say she used to describe her primary election opponent, Rep. Stephanie Chang (D-Detroit).

Scott is alleged to have referred to Chang as "ching-chang" and "the ching-chong" to multiple voters outside polling precincts during last Tuesday's election. She's also said to have called one of Chang's campaign volunteers an "immigrant," saying "you don't belong here" and "I want you out of my country."

Sean Gray says after overhearing Cook disparage Chang outside a precinct on the east side of Detroit, "I … asked her not to speak about my wife in that manner. At that time she said to the voter that 'these immigrants from China are coming over and taking our community from us.' Further, she said it 'disgusts her seeing black people holding signs for these Asians and not supporting their own people.'"
Not only that, but we are seeing other incidents of diversity-on-diversity "hate crime" violence:
A leader of a Latino street gang was sentenced Tuesday to 16 years in prison for firebombing the homes of Black families to force them out of a Los Angeles housing project in 2014.

Carlos Hernandez, 36, admitted he planned the attack at Ramona Gardens, a mainly Latino public-housing complex in the Boyle Heights neighborhood, the Los Angeles Times reported.

Prosecutors said while orchestrating the assault, Hernandez used a racial slur as he told fellow gang members that the firebombings would drive the Black residents out of the project.
After all those years of "diversity is our strength," suddenly diversity boils down to the same war for territory that we see on an international scale, except being fought among the cities of what was once not just a White but a Western European land.
So what went wrong?
Diversity mirrors international politics except within a nation-state. It abolishes standards, furthering the process of liberalization, because groups share a small set of very general standards only and the new social standard must include all groups. It lowers social trust. It makes many topics off-limits because they will personally offend someone by making them feel not included, not tolerated, and not welcome, so even in the abstract they cannot be discussed. In essence, diversity turns a society into one big shopping mall where no one has anything in common.
While this is going on, the different groups fight for dominance. The group in power alone is secure; every other group exists there only at the will and convenience of that group, and at any moment can be conquered, unless they conquer. This is the nature of power. Consequently, at first the diversity herd unites to overthrow the majority, which is why aspiring tyrants import them, but over time, the diversity begins to fight between groups.
In short, diversity does not work, has never worked, and can never work, because it is paradoxical in design.
We can see, then, why diversity eventually detonates, but what was the touchstone? In my view, it was that Asians announced that they were defecting from the war against the majority, and were instead fighting other non-White groups for preeminence:
The lawsuit was originally filed in October when the department, led by then-Attorney General William Barr, alleged: "Yale rejects scores of Asian American and white applicants each year based on their race."

The decision to drop this lawsuit is the latest move by the Biden administration to change its positions in several cases that are pending in federal courts around the country. The new administration also recently asked the Supreme Court to pause arguments in cases involving the US-Mexico border wall and US asylum policy.

The case against Yale came on the heels of a similar case against Harvard University, where an anti-affirmative action group sued the university claiming their admissions practices discriminated against Asian American students.
Asian-Americans found it discriminatory that Blacks get an extra couple hundred SAT points just for being Black, and therefore take places in universities that would otherwise go to Asians. Judges realized quickly that if they allowed these suits to go ahead, college campuses would be entirely Asian, Indian, and White.
That was the first shot in the war.
Other tensions have been building for some time. Asians are the fastest-growing population in America, and are encroaching on many traditionally Black neighborhoods. In addition, the rise of China makes other groups fear for their futures, since China is notorious anti-diversity, including against the Muslim Uyghurs.
Perhaps in the bigger view, Asians have achieved most favored minority status. Demographics show them replacing not just Whites, but Blacks and Hispanics over time. They will displace these less-stable groups first and therefore pose a bigger threat to them.
While our political establishment still lingers in the 1950s with its anti-Whitey rhetoric, the reality of the Hart-Celler demographic disaster is that Asians will replace everyone soon, making yet another mixed-race empire fallen into dust, sinecures, and subsistence farming.
African-Americans, as the group most likely to be replaced first, much as they have been partially replaced with Hispanics in the labor pool, feel this pressure the most. Suddenly the shopkeepers taking Black money are all Asian; this phenomenon hit first during the LA Riots, when Asian shops were ruthlessly looted by the ghetto inhabitants from the surrounding areas.
On some level, Blacks know that they are going to get replaced with Asians just as Whites are being replaced by Blacks through the continued Antifa/BLM-style "progressive" agitation in Washington. With diversity, no one wins — and no one escapes.
Tags: african-americans, anti-asian, asians, diversity, hate crime