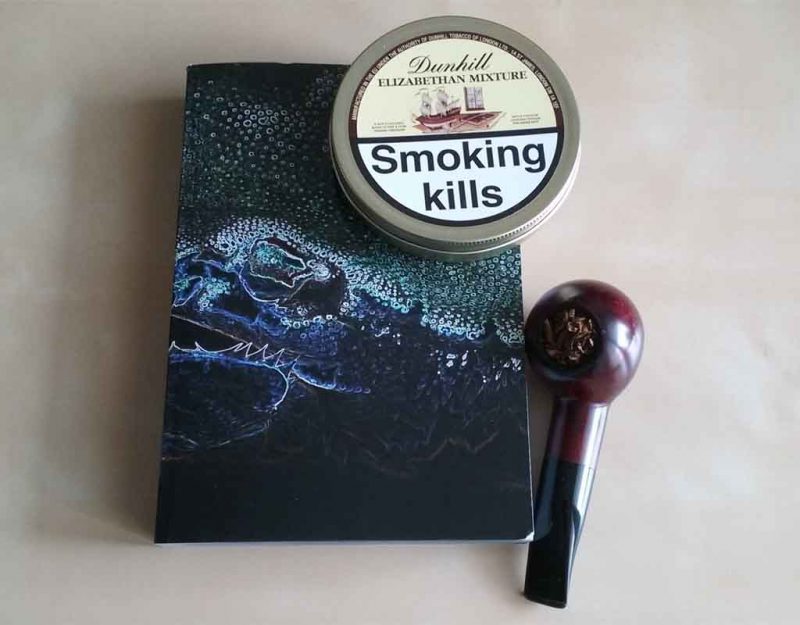 The book featured above is the LD50 gallery publication about Neoreaction, an extreme libertarian movement that wants to create an extreme realist fascism by formally recognizing the financial incentives behind government and making them transparent.
It operates more as a thought experiment than anything else. In a Neoreactionary world, society would be divided up into a patchwork of corporate-nations, basically gated communities the size of Delaware, in which people would pay directly for government services and be granted property rights in exchange.
For all of this elaborate thought, libertarianism and Neoreaction make one solid point, which is that ideological government is both unrealistic and conceals the actual motivations of the people running it. If all you need to do in order to steal money is claim that you are helping the poor, it gets easier.
Much of this seeks to avoid the tragedy of the commons, which basically says that any freely exploitable resource will be depleted because each person has it in their interests to get as much as possible. That denies the need for civilization, which is what used to rein in people in such situations, much as in the prisoner's dilemma the best strategy is to never peach on a friend, but that only works if your friend feels the same way.
People like myself find libertarianism convincing as an economic doctrine, but no further. Libertarianism denies the question of civilization, and our need to maintain civilization and shared intangibles like culture and learning, because the world is not comprised of individuals but groups. If you want to be an individualist, you must live in the wilderness and depend on nothing and nobody, but if you want civilization, it requires upkeep, and obviously more than we invested in it during the past.
Libertarian fantasies resemble the thoughts that come from middle class second-story bedrooms, looking out at the distant world. If only every were accountable and responsible for their own actions, the theory goes, we could get rid of both misery and parasites by making everyone functional.
That sounds nice in theory, but it depends on having enlightened highly wealthy people who will fund things like culture, learning, institutions, and religion.
Those of us of a more practical and realistic bent simply acknowledge that only one system does this, and that is aristocracy. Instead of choosing our richest, we choose our best, and entrust them with the money, power, and social status.
We do this because otherwise people compete for these things and in doing so, create a world where everyone starts off with nothing and must manipulate and control others in order to have anything. Equality creates a cruel and soulless race for social importance.
Cities facilitate this pursuit where urban areas do not. In a community where people are actually a known quantity, each person has some recognized role and is known for deserving that. In anonymous cities, people reinvent themselves in order to compete, and end up becoming monsters.
It turns out that this benefits no one since instead of finding places where people can be competent, we promote the most viciously self-serving and encourage them to conceal their own limitations. As a result, we have incompetents at every level of our society, and people are unwilling to step outside of a role they are doing badly because then they lose money, status, and power.
When you make the focus of society the human individual, instead of some transcendent vision of an order larger than the individual, people see everything else as a means to the end of improving the socioeconomic status of that individual. They hide that actual reason, and instead spew a series of rationalizations, excuses, validations, pretexts, and justifications in order to take what they want. They defer authority to society itself — what it says is acceptable and not — and obey the letter of the law, not its spirit. Their instability makes them tyrants, in that they see anyone who does not agree with them as an enemy, and the savagery comes out which makes them tend to see people as friends and use them, or see them as enemies and seek to humiliate, subjugate, destabilize, degrade, confuse, deceive, manipulate, and destroy them.
This creates a "negative transcendent" order, or one based on an absence of transcendent good. The transcendental approach looks at life as a whole and sees a positive order because it enables us to live, think, and find better answers over lesser ones; the ability to find better answers, as opposed to compelled "correct" behavior and speech, means that people move at their own pace and understand the why behind all of what they do. That in turn allows them to understand why life must be as it is, including the bad, for logical reasons, since it functions as a whole system and not as discrete parts. Transcendentalism is the antechamber to metaphysics, since once you see the world as the best possible order, the natural next step is to wonder what sort of loving genius force impels us to be as it is.
A negative transcendent order consists of doubt of any order larger than the individual, a combination of fatalism and a lust for power over other humans to compensate for the lack of real power one has to connect with reality and find it beautiful. When people give in to doubt, they use doubt as a weapon, spreading ideas which disconnect humans from how reality works and drive them toward obsessions, because those can be used to control them, and a fatalistic person seeks to control others in order to validate his obsessions and make him feel better, even for a moment.
In the name of making Utopia on Earth, we have made a nightmare, mainly because being imperfect and having constant internal conflict — meaning the struggle for better to rise above the rest, not "adversarial" conflict which is the basis of our society, like fighting political parties or offense/defense in a courtroom — drives the renewal of our world.
Humans deny reality and get bad results. Neoreaction serves as part of the equation, but it needs traditionalism and aristocracy, probably some futurism as well, even if it recognizes that society left to its own devices would more resemble fascism than democracy.
Anyway, the book is quite good, with essays by leading Neoreactionaries and people on the fringe such as myself.
On to some links:
Tags: doubt, evil, ld50, libertarianism, linkpost, neoreaction, pipe meditations