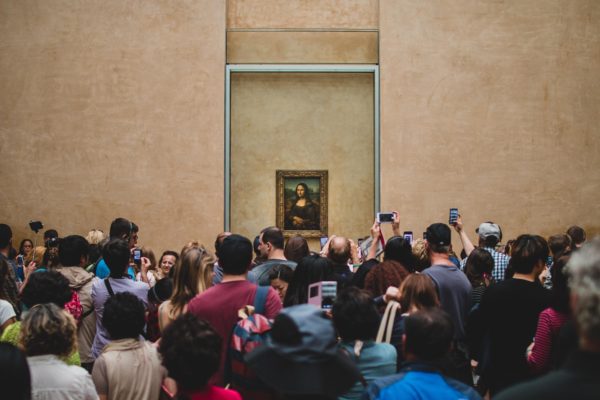 Social media is dying. The primary reason is not because of its censorship, but because of what its censorship portends: it has given up on getting the cutting-edge audience, and wants instead to go out like MySpace, catering to the least competent users for as long as possible, then collapsing.
As an internet service, one has a choice. The service can be designed for the power users, and the rest will tag along as best they can, or when the power users leave, it can be designed for the lowest common denominator. The latter gets a larger audience, over the short term, but the former produces growth.
This creates the "MySpace cycle": a new hip community grows from an elite of power users and early adopters, then becomes accessible to all, at which point the modern pattern occurs and the masses alter the character of the service by doing the same stupid stuff they do everywhere else. Quality declines.
With the fall of quality, the early adopters and power users flee for greener pastures. The company providing the service has grown and added dependents — more employees, lawyers, stockholders, and advisors — and is reminded by them of its need to kick up the profits. And so, in a classic MBA move, the service slashes costs and makes itself friendlier to the broadest section of its potential audience.
When we see social media banning people for stating the obvious, this cycle is in operation. The company providing the service wants more people in, and the masses always like illusion and human groups fear anything that is not "we are all one" inclusive, so the service hires trigger-happy idiots to remove anything that generates complaints. That way, they can be a safe space and bring in more neurotics, fools, idiots, geeks and hipsters.
The use of bans and censorship shows that the service is no longer interested in being a community. In a community, people exchange conversation, and with it, points of view. They are able to handle having different points of view, including controversial ones, because there is an active dialogue and difference is respected because the issues are interesting.
A service run only for profit however has no interest in community. It is there to provide an illusion as a product, and the people who consume this product — like television watchers in a former generation — want only a reflection of themselves and their thoughts, mainly because people are solipsistic and the less intelligent ones even more so.
Twitter (for example) knows it is going to die, because MySpace died and Digg died. All social media dies when it becomes popular with the idiots and then the power users leave as a result. Twitter is just trying to squeeze as much from the lemon as it can before the end, which requires pandering to total idiots like SJWs — otherwise unemployables — and if it loses some smart people, oh well. Its new audience will not care or want them.
The point of this is what we are looking at is economic Crowdism: how audience demographic shift on the Bell Curve takes once-thriving products and converts them into the same thing as everything else, thus reducing incentive to use them and ending their life cycles.
Crowdism is terrifying because it says that our enemy is not government, economics, politics, etc. but mass thinking; with mass thinking, all things — regardless of discipline or origin — are made into the same low standard, low future-time vision social-type organization. In social organizations, people compete for attention instead of accuracy or moral goodness.
For example, Crowdism has infested the world of publishing. Most books are written on trivial topics, contain little content and have no relevance except for the first year when they are published. They are mostly surface works in that what distinguishes them is the setting of the story, the unique twist on known ideas, or a novel combination of past aesthetics and concepts. The surface changes constantly, but the content is the same, much as how a Crowd will take a new genre or discipline and quickly convert it into more of "the usual."
When people in the last century referred to something as "typical" or "common," this was what they were alluding to. Once you let in the Crowd, they make everything into the same thing, a vast field comprised of equal — because that is the social measurement, equal inclusion — actors doing roughly the same stuff and struggling desperately to make their own variant look different. It is like an IQ test: the people who cannot see through the surface get trapped at this level, which we might describe as Sudra or Thrall to use the old Indo-European caste terms.
Therein is the problem: we cannot say that social media is the problem, only that it is conducive to the problem. The same conditions and pathological behaviors can arise anywhere, as they have in blogs and before that, in dial-up systems.
Your average 1980s BBS, once it became popular, shifted Left because Leftism is the socially appropriate answer to any question, and most people do not care about the question or the consequences of action taken in its name, but how they look to others. Boys and girls want to hook up. Middle aged people want business connections. Lonely people just need someone to talk to. Drug addicts and neurotics want far-out stuff to talk about that makes their failed lives seem meaningful. The result is constant activity, and that requires an abolition of eternal standards so that there can always be "new" (old, recombined) theories and topics.
The prevalence of Crowdism in the blogosphere leads to noticings or observations like the following:
Time out gives a man room to think. It is why vacation is an important part of a work-life balance. It is why male only spaces were so crucial to the continued survival of Western Civilization – you had to get away from the nagging wife to concentrate on the bigger picture.

Since I posted my 'Exit' post I have maintained relationships with allies, talking to many on a daily basis. In recent weeks I have also kept one eye open on those still blogging. What I see is sad and disappointing.

The more popular publications in this 'sphere' are still publishing nonsense articles about topics we already discussed years ago…The masturbatory self indulgence that many crave is happening for them, they rehash the same dead topics, they continue to abyss gaze with the same sick fascination.
Bypassing the excellent observation about "male only spaces" which can be expanded to the ideas of solitude and leisure, essential to any cogent antiwork argument as well as the right side of the Bell Curve in any health society, we see an excellent point being made: the blogosphere rewards those who write about the obvious as if it were mindblowingly complex, which makes people with nothing to contribute feel important and gives writers a way to advance themselves at the expense of others.
Begging your indulgence, perhaps we can review the writings on this site which have covered this topic in the past:
<blast beat>
</blast beat>
I came from another tradition of writing about these topics: European philosophy, starting in the late 1980s, with a somewhat idiosyncratic take — as is appropriate for any philosophical exploration, to avoid the confinement of crowd-defined language — on society. I posted rants to hacker bulletin boards, published an ezine, raged across USENET, then began distributing my writings through an early underground website, the American Nihilist Underground Society, then CORRUPT which pre-dated the "alternative right" idea with a similar concept, many web bulletin boards back in the day, and finally transitioned to Amerika.
My influences were Friedrich Nietzsche and the philosophical and literary canon, underground (heavy) metal, and life experience. In addition, newer writers like Michel Houellebecq and Ted Kaczynski were massively influential, as well as the rants and outlook of outsider communities like the hacker underground and the heavy metal underground.
Others from the same era picked up the pen and began waging war — words are bullets — through increasingly clarifying statements. One of these, Bruce Charlton, recently penned a pointed critique of the Alternative Right (a silo in which he includes Neoreaction, probably because Neoreaction has been absorbed by it) which was widely ignored by online reactionaries because it hit too close to home:
The (online) excitement among the Alt-Right since they were mentioned in a speech by Hillary Clinton – and since it becomes clear that Donald Trump is (de facto) running unopposed – is palpable.

And it is natural; since the secular Right always sells-out, and opportunities for the secular Right intellectuals to be bought-off, co-opted and in general sell-out (for power, status, cash, sexual opportunity etc.) are looking very good, just at present.

No wonder the leading Alt-Right bloggers are so cheerful!
His point is that political movements default to a focus on people and material concerns when they do not have some transcendental goal, which we can observe happening in Neoreaction and the Alternative Right because to succeed as a blogger there, one must dumb down the message and tell the Crowd that it is the victim. This re-starts the liberal cycle under a new name, in a classic Crowdist gambit, and is not deliberate but is even more destructive than if it were, because the people who now think they are solving a problem are in fact bearing a mental infection that will reproduce the problem.
Inversion, in other terms.
Earlier on, this post mentioned how the threat of censorship and bans on social media services like Twitter destroys the prospect of community. To last, a community requires a transcendental goal, such as the idea of accuracy in information itself, or that problems can be beaten and beauty, goodness, truth and excellence restored through realism plus a gumption that demands a higher aesthetic quality of life; pleasure, even.
When dissident movements become inverted, they lose this sense of community and replace it with a false sense of community based on universal inclusion. At that point, they become Leftist in all but name, and many of the recent attempts to control the narrative are done solely in this aim, even if they state otherwise.
As one writer recently noted:
Any incoherence or challenges must then be met, unless they present such a challenge that the model proves wrong. As a result, strict and active management of new ideas must be enacted, prior held ideas which are incompatible must be dismissed, strong discipline must be maintained intellectually to such a degree that those who undermine the tradition are made aware of this issue and encouraged to correct, or stop claiming to be part of the tradition. Relaxing of intellectual rigour and doctrine for mere social requirements should be dismissed as rank stupidity.

…Much of what gets released under the neoreaction banner is intellectually incoherent.
Crowdism has infested social media, but it will infest any platform, and it has infested Alt Right and Neoreactionary blogging. The solution is simple: return the focus to ideas and action, not people. But that will never be as popular as social thinking, so instead, focus on the quality blogs like New Alternative Right, Atavisionary and many of the others listed in our blog list.
In the meantime, all of social media is having a sort of MySpace moment, as we see first and foremost in the backlash against using cell phones to constantly "stay in touch" (appeasing Fear of Missing Out, or FOMO) with social media:
Last week, superstar Kanye West tweeted: "I got rid of my phone so I can have air to create." Singer Katy Perry replied: "unplug to connect."

Stand-up comedian Brett Kline got so frustrated with smartphone selfie sticks that he made a video of him snipping them with bolt cutters all over New York. It turned out to be a prank, with fake phones and actors as the victims, but the video has more than 1.3 million views on YouTube since Sept. 1.

"Technology is making people sociopaths," says Buddy Bolton, a comedian who recorded the selfie-stick clip-and-run incidents with Mr. Kline.
These people do not mean they literally got rid of their phones, but that they are using their phones as phones again instead of small portable computers ideally suited for social media.
In fact, widespread support for exit from social media has been gaining steam.
This is a result of the Myspace cycle described above, but applied not just to the aging big social media services (Facebook, Twitter, Instagram, Reddit) but to social media and the internet itself. Once, it was a new frontier, because the Crowd had not arrived. Then Google, Amazon, Apple and Microsoft made it brain-dead easy to get on and use it, and then social media arose. At first, that was a new space, but then all the people that the people on social media were trying to flee showed up there as well.
Now, it is a bother where most of what is being posted is the same brainless drama that is spoken of at the water cooler, at family dinners or shown on daytime television. People want out as a result. The exact same phenomenon is happening to Neoreaction and Alternative Right, and those who care about the power of those movements should flee the dying zone and head toward a higher level of behavior immediately.
Tags: alternative right, atavisionary, censorship, crowdism, hestia society, neoreaction, new alternative right, popularity, populism, shadowbans, social media, the myspace cycle