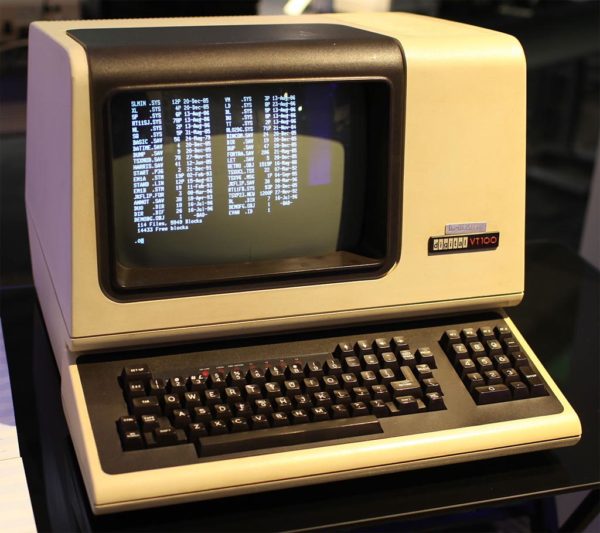 As mentioned here before, the dot-com 3.0 and Silicon Valley economic miracle is about to come to a crashing end. The internet simply is not worth as much money any more, and instead of contracting, the market expanded, and now the economy will balance the ledger by destroying fake value.
The primary driver for this is the failure of internet advertising as it becomes clear that in addition to not paying much attention to internet ads, people of the sort wanted by advertisers are finding ways to avoid them or the internet entirely. Ad prices have been steadily dropping and now advertisers are ditching them for TV and radio:
"The major issues in digital is that the supply chain still has way too many touch points in it and it lacks transparency," says Pritchard.

In January, Pritchard threatened to boycott spending with the digital ad behemoths (Google, Facebook, major ad networks etc.) unless they worked to make the system more transparent. He now says the ecosystem is about 40% of the way there, largely thanks to the pressure major advertisers (P&G, Unilever, etc.) are putting on the system.

Pritchard says radio and out of home (billboard) marketing have also been showing increasingly positive results.

The majority dollars don't even make it to publishers:Citing industry studies, Prichard says that only 40% of dollars reach publishers after payouts to ad tech vendors, and up to another 25% of dollars could be wasted on ad fraud and problems with ad viewability (ads not loading right or ads that aren't actually viewed by humans).
In other words, the dot-com companies are hiding how ineffective ads are, how much fraud there is and how much those big FANG — Facebook, Apple, Netflix, Google — companies are taking as middlemen. These are all signs of a failing ad regime.
The "Myspace effect" has kicked into full gear where the upper half of society — the desired group for advertisers, because they are responsive to advertising for more than low-end consumer goods — are fleeing Facebook, Twitter, Instagram and other social media and hiding out in messaging apps instead.
Internet companies told us that television and radio were dead, but this was wishful thinking. In actuality, television and radio have a better chance of reaching their audience because they are linear formats, so people are less likely to navigate away from ads. In addition, they tend to be local, instead of spammed across the internet, and people can keep their privacy with them.
Newspapers are the only real losers here, since people read those online, but it is unclear how much people even care anymore. The news content is light and the headline usually tells the story, so skimming Drudge or Real Clear Politics provides most of what these consumers need.
In the meantime, Google has become a victim of its own success. Its PageRank algorithm, which gives massive preference to popular sites, effectively disenfranchised people from putting content on the web to have those sites — including Wikipedia — simply scrape it. All the good content is going behind paywalls. This means that Google searches are less effective these days.
While all this is crashing down, the savvier investors are noticing that this looks a lot like a bubble right before a crash and bailing out:
It's a bubble that is different — but the same — as the last time. In 2000, start-ups like pets.com were able to go public and jack up share prices even as they were losing hundreds of millions of dollars.

…Venture capitalists and private equity investors keep the bubble going by buying into it at higher and higher valuations. The smartest ones guarantee their own success by taking rich advisory fees along the way and exiting before disaster via the secondary market for private shares. And this is, as behavioural economist Peter Atwater recently pointed out to me, unusually liquid thanks in part to central bank-enabled easy money.

…These days, a glut of money eager to bolster gains in a low-return world has lifted the economy of Silicon Valley to ridiculous heights. Yet the real winners are likely to be the small number of platform groups such as Amazon, Google, Facebook and Apple that can use their network effect to capture and control the data, which have become the new oil in our digital economy.
The middleman effect is revealed: large companies take the profits, and everyone else is using Silicon Valley as an investment for the purpose of sale, not as a long-term investment. A pyramid of hype rises from the sweaty, neckbearded wasteland of digital royalty, and other than a few who got in early, everyone is going to lose.
As the mom and pop investors figure out that digital is a ruin, they are going to shatter the value of those stocks which are purchased merely to speculate and resell them, and this will in turn create a domino effect of closures in Silicon Valley. That in turn will have consequences for America's economy, built in part on anticipation of more easy wealth from the digital demesne.
That leaves us with a country top-heavy in debt, built on top of false expectations, that has sacrificed its productivity for this dream because by claiming it was an "ideas and services economy" it could justify globalism to itself. After the first set of dominoes fall, another larger set will begin its collapse.
Tags: advertising, collapse, dot-com 3.0, silicon valley