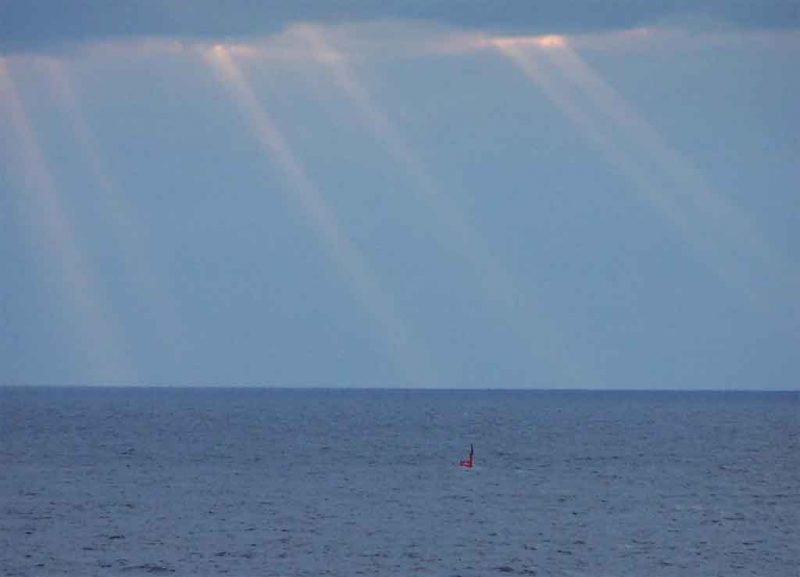 ~~~
Reputedly Arthur C. Clarke once opined that if the civilization that had built the Antikythera Mechanism had continued, it would be exploring deep space with faster-than-light travel already.
When you look at the distances required not just to traverse space but to travel between solar systems with planets capable of supporting life, it becomes clear that rockets will not cut it; we need some form of wormhole, hyperspace, spacetime-folding, or entangled particle teleportation to explore deep space. That is probably a century away.
However human civilizations never make it to that point. It is as if we are wired with a self-destruct cycle that picks us off right at our peak of ability, mainly because while we focused on external capabilities we lost the dual ability of having personl and civilizational sanity.
Without that sanity, civilization detonates yet again. At that point, all of the knowledge goes away. After all, great knowledge and genius never pay the bills, get the girl, or make the local warlord like you. They are worthless in the day-to-day struggle.
Most of humanity exists on the Joe Biden level. If they can eat it, sell it, kill it, or use it for reproductive purposes, something has value. It can be traded for other things. The cleverest monkey wins the most stuff.
Such people do not think of eternity. They do not believe in it, either via religion or fame. They know that the gibbering and slavering Crowd runs from attraction to attraction and fear to fear, and in the process it buries anything good under the dust and debris of history. Fame is compost in the end.
And so they live for the now, specifically the addiction that is part gambling and part pugilism, where their sophomoric and narrow cleverness allows them to dominate over the others in the world of what they recognize as real.
Such people never produce genius, technology, institutions, or knowledge. They make little warlord subsistence economies where the mutated and pointlessly violent triumph, then inbreed, producing third world level people no matter how great their ancestors once were.
The only way to salvage such a population is to kill the lowest 90% by intelligence and morality, then breed what is left for three generations and repeat the process. This "bottlenecking" weeds out the mutants, but you may never really achieve the lost greatness of the past, only improve on what is left over.
Imagine that happening to all of humanity. If we continue our current course, we will be headed back to being furry little upright monkeys who wander in small groups scavenging and foraging, periodically stopping to slaughter each other and rape the females who survive.
They will be incurious and crude, innumerate and illiterate, and they will keep up their activities of cannibalism, internecine warfare, theft, rape, and below-subsistence living until the sun turns red and Earth begins to heat in the final age.
History will go on; humanity will not be a part of it. Like a camera at ground zero, they will simply not be there any longer to send a report. Other species will arise and explore the stars, probably never even knowing that we existed.
All of our fancy technology will decay within a few centuries and anything that does not will be destroyed by the hominids with the usual rage that people have for anything superior to themselves.
This is what we are gambling with right now; we either figure out how to make a stable civilization, or we say goodbye forever. I have known this my entire life and it has met with nothing but denial from others, but less of late. They are starting to see just how serious the situation is.
Your average person now is concerned about gas prices and food prices. Yes, these are important because people must live, but there is a weakness in setting your goals too low. Someone will come along and fix the prices and then the voters will go back to sleep as they have slept for the past two centuries, oblivious to all risk but the immediate and tangible.
Think about how quickly the internet got ruined. Since the daytime television watchers took over in 2007 with smartphones, the internet has become a wasteland of censorship and vapid drama. It is the dystopia we always read about, just in digital form, and most normal people have fled it long ago.
The Crowd took over, the shopkeepers made a product for them, and then everything was ruined. Over and over again this plays out. Same old story, same old song and dance. Humanity self-destructs whenever given power.
We are headed into an age where, unless you are a millionaire, you will either live on welfare and make drug money by stealing anything of value left from the past, or you will struggle twelve hours a day in a pointless sarariman job so that you can pay the sixty percent tax rate and not end up in the welfare ghetto.
Our leaders consider this the best outcome. They saw the population bloom years ago and realized that this was going to end in horror. It always does, after all. When you get too many people, everyone wants you to support everyone else, so everyone gets very little and the few productive get worked to the bone to keep it going.
This will rapidly break down and Earth will then be ruled by a series of warlords, none able to keep their empires operating, until the technology fails because no one is left who can maintain it, and then the new mixed-race humanity will revert to primitive weapons of the twentieth century, then the nineteenth, then the eighteenth, and then, the first. We will go back in time as we lose everything we have learned, fought for, and sacrificed for.
In other words, we will have totally defeated ourselves. There will be no one to blame. You can rage at the Jew, but when all is in ruins, it will become clear that the disease ran deeper than a scapegoat group and that you were just making excuses to avoid doing anything real.
Of course, all the people who blamed Whites will come off as the biggest selfish, idiotic, and dishonest people on Earth, but there will be no one left who cares about any of that old fashioned stuff. They will just move on with their foraging and scavenging.
Unlike how things are in all of those Hollywood disaster movies, the supplies will dry up very quickly and people will be hunting wildlife very quickly. Everything that moves will be eaten, so say goodbye to all that nice biodiversity. If we are lucky, we will have squirrels and wild boar after the crash. If not, just squirrels.
Societies go wrong when the first person is not rewarded for doing good. You need to punish the bad, but more importantly, you must recognize and/or reward those who do good.
If you do not, they face a dual crisis: their good deeds go unrecognized except in the eyes of their peers, who resent them and take it out on them. This is why across the third world the people who invent irrigation and hygiene get burned alive as "witches" on a regular basis. Rule #1 of Crowd Club is not to make anyone else look bad.
Your invention might have improved the lives of everyone, but your double crop makes every other farmer who did it the old way look like a plumb idiot and they know it. They will kill you and burn your invention rather than feel bad.
This comes about because humans, as big-brained creatures, seek to manage their mental state first. We exist in perpetual cognitive dissonance: we know that we are weak, mortal, and powerless, but we want to feel "in control" and we are thus addicted to any narrative or agenda which explains that everything is fine and will continue to be fine if we just follow the plan.
Basically, the doubt associated with life makes us so unstable that we become addicted to symbols much like we once worshiped ikons and talismans. We are a cargo cult of believing that everything will turn out just fine as long as we do certain symbolic actions, and we do not care how illogical, unrealistic, or insane they are. We just want that calm mental state, much like a heroin addict wants that next dab of smack to make it through the afternoon.
Some might say that autists are the ultimate evolution of humanity in this sense. If confronted with mortality, powerlessness, risk, or danger, the autist makes a seal bark and charges on ahead, not thinking about these things because he cannot process them. Beep. Seal bark. Charge.
Goodthinkers are a natural phenomenon. These are the people who are trusting the plan, and in our age, the plan begins with "everyone is Equal," a type of cult-like religious gang based on the secular worship of human egotism. This only makes sense, because when we become focused on the negative, we fixate on managing our mental state against the negativity overwhelming it.
I think the error starts with the first person who does good, is not recognized or rewarded, and then gets bullied by others. He either moves away and dies childless alone, or he becomes hateful and bent on revenge. What is the ultimate revenge? To induce everyone else to destroy themselves. That is what he does.
The guy who got set on fire for his irrigation system hides his scarred face, labors until he has enough money for bribes, and that way has others who have social rank adopt his system. Then he suggest they link together all of the waterways. Once that is done, he sneaks out in the night and tosses in the rotting corpse of a plague pig, then runs to the hills. He dies childless and alone, but he laughs maniacally every night at the thought of the valley of bones below. He showed them, the stupid jerks.
More likely, however, he figures out in advance that he will get curbstomped if he makes an irrigation system. So he does not do it, but his loyalty no longer lies with the group; he is a nation of one, acting for his own interests alone. If he has a chance to take money from a foreign nation, or merely as a bribe from a local businessman, he does it and thinks himself clever for doing so. He did not buy into the lie of brotherhood; it is every man for himself, and he is farther along than most. These are your Clintons, Pelosis, McCains, Bidens, and Gateses. They have no faith in life, no hope for their fellow citizens, and for them all that matter is fame, influence, and wealth.
People fall into a dark organization of mutually approving of bad behavior because they are afraid of being reduced in value because of their personal defects. Rather than organizing their minds and becoming sane, they go to war against organization and sanity themselves.
Equality, beloved by all and the cornerstone of our time, is an illusion. It exists only to fool the idiots so they can be centrally manipulated and standardized. Equal people have nothing and this drives them to become cruel, manipulative, and greedy so that they have something, and on that basis, can regulate their mental state toward positivity despite having a fundamentally negative materialistic and humanistic outlook.
That is how we get to where we are. Luckily if we choose to recognize this we can end it pretty easily, but it seems that just about everyone is afraid to be the first to do it.
~~~
~~~
~~~
~~~
~~~
~~~
~~~