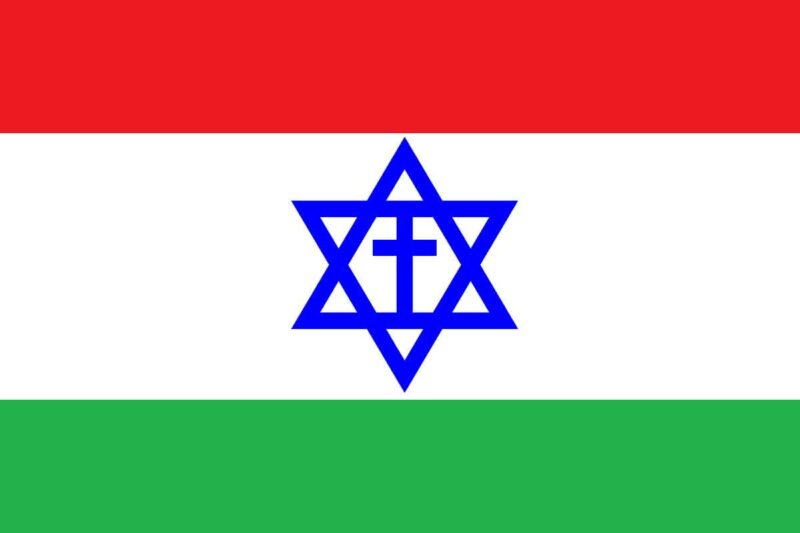 ~~~
World democracy — the driving force behind globalism — has run out of juice. It depends on a system where the third world makes everything, the first world shuffles paper, governments tax the inflated "profits" then borrow money, and we dump that money onto third world immigrants so they can buy more of our overpriced stuff.
Technology is stagnant. Sure, we saw machine learning take new steps, but ultimately you have what is basically a really complex regex engine that finds matches and recites them in recombined form. This takes over many of the jobs that people still do, but since it is not a thinking engine, it is just another technique not a game-changer.
Our leaders are trapped on the runaway train of democracy. They know that it is out of money and, thanks to precedent and millions of lines of laws and legal decisions, tied down like Gulliver by the Lilliputians. They cannot change course; the train will smash into the wall. They only want to keep it going as fast and long as possible.
Most likely, they will choose the easy option and kick off a war. When you destroy the economies of every other nation, your own economy becomes more valuable, and you can more easily pay off the debt for your bad decisions. N.B.: third world immigrants were imported to pay the taxes that were already exceeding income.
Every now and then some poor honest man like Trump comes along and tells them the brutal truths, or at least as much as he can get away with, and they decide to destroy him. Across the globe, however, Trump like moderate Right movements that want radical action are rising. Democracy Inc fears this and cannot allow it.
Conjectural systems cannot tolerate competition because over time the conjectures are proven to be false. The idea behind democracy, that if we gave every person power there would be less conflict, has turned out to be completely wrong. Not only is there more conflict than ever, but we have not made solid decisions for centuries.
At the top of this stack is the Clinton Tammany Hall style political machine. There are others in Europe as well, all of them "internationalist" or more committed to humanism than to their host nations. Democracy has gamed itself.
If we look at history, we see a pattern of flight from things that were perceived as the cause of our problems. A famine? Eject the kings. Diversity implodes? Eject Hitler. Central control failing? Crush the CSA. We fled from what worked because someone was upset over some problem that was unrelated to the cause.
For example, Hitler got proven right about diversity: in any form it destroys civilization. The CSA got proven right about centralization and diversity. Lo and behold, the kings were right in that we cannot rule ourselves and need a hierarchy that promotes our upper layer by awareness and understanding into leadership roles.
We are dying from too many rules, precedents, conventions, procedures, methods, technologies, and scientific conclusions which have become goals in themselves; the parallel goal of sane civilization and sane individuals has been forgotten, as well as the reason why (we must adapt to our environment with quality solutions).
As a result of all of this flight, we have ended up with an aggregate of what did not become controversial over the years, hence our current mixed-economy socialist-consumerist Utopia. It is the triumph of the bourgeois idea of selling junk to morons with a smile and leaving maintaining civilization to someone else.
The bourgeois mentality follows the cities, which themselves follow wealth and success for a civilization. In these arrangements, and arises from situations where people do not directly produce their own food, tools, shelter, and clothing. The challenge of civilization is limiting it.
It is individualism in its most convenient form: do what is necessary for me-first advances in career, since in cities you make money by flattering and pandering to customers and bosses, and ignore all problems on a personal level. You pay taxes for that; you already gave at the office.
Consequently, urbanized societies — this is the downfall, not industrialization or technology — tend toward bourgeois propositions, with liberalism and later Leftism in the center. This is the philosophy that shies away from what must be done in favor of current methods that pretend to fix the problem.
In that way, the people wielding these methods appear to be "doing something," like our democratic leaders, but are actually just writing checks to control optics so that the group feels a sense of unity and well-being in the short term, even if this is as it usually is toxic to the long-term.
We might see the Left as the compromise position between doing nothing and doing what must be done to address actual problems. Consequently they pursue easy problems with lazy thinking, but this is popular because it does not require anyone to think critically or change their own behavior. Propaganda does the rest.
The reason the New Normal authorities have been able to gaslight the masses so effectively is that most of the masses do need something from them … a job, food, shelter, money, security, status, their friends, a relationship, or whatever it is they're not willing to risk by challenging those in power and their lies.
Which would be more popular, option (a) which involves all of us disciplining ourselves, or option (b) where we pay taxes to someone else who pretends to take care of the problem? It is like hiring a maid: you write the check, they clean the mess, your conscience is clean.
At the root of bourgeois thinking is a love of pacifism, or avoiding goals in order to avoid conflict so that the group can stay together and make money, which manifests in all forms of demotism, utilitarianism, individualism, pluralism, equality, and democracy.
These thinkers, from libertarian through Communist, do not believe in a world beyond the individual. They want to address the needs of the individual but ignore the needs of civilization, history, culture, genetics, and logic, since those require continuity between past and future that forces the individual to adapt to it.
The Left are unwilling to do what is necessary, so instead they apply band-aids, and this wins out because it enables the Greatest Mental Laziness of all participants. People hate risk, adore recognition, and fear ambiguity, so a non-solution that disturbs the fewest seems like the best answer to most people.
"Most people" and their thinking is the reason why we need kings. Most people do not think critically because they cannot think critically owing to the limitations of their intelligence, experience, and moral gumption to ignore fear of methods and press on to the goal.
Means-over-ends is popular with the bourgeois and the bureaucracy because it seems to control problems. Make murder illegal and everyone feels safer, even if murders still occur. However, like pacifism, means-over-ends means forgetting the "why" behind what we do because the goal has become secondary to using the "correct" methods.
Any parent recognizes ends-over-means thinking: the goal is more important than the methods. If you need to defend your child, you will do so no matter who dies. If you need to find a way to feed your child, you will do whatever is required, no matter how dangerous or disgusting. This is reality.
The Bell Curve rules us all. Most people lack the genetic/biological ability to think, act decisively, or understand goals. That is why the mediocre many seek to eliminate the fortunate few: the fortunate few are going to impose, like nature, goals and standards, which means the mediocre many will have to adapt and change their thinking, which they fear.
The Left and its pet system, democracy which is egalitarianism in political form, seek to pander to the herd by offeirng pacifism instead of goals. They look for approval because they are dead inside. Most people are soulless automatons wearing meat suits, seeking only comfort, convenience, wealth, and recognition for their drama.
~~~
~~~
~~~
~~~
Tags: diversitywatch, linkpost, news