Reminder: Brett Stevens Q&A ("AMA") On Reddit Tonight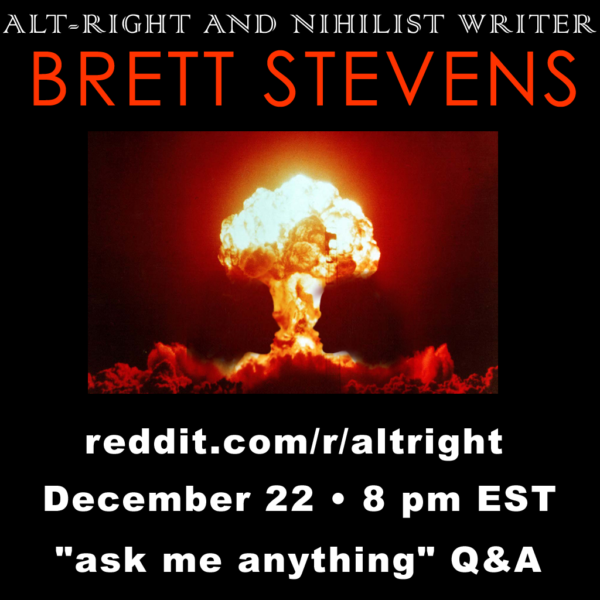 The "ask me anything" (AMA) Q&A session will be held in /r/altright.
Go here to set up an account.
Feel free to upload the promotional image anywhere and everywhere.
The session starts at 8 PM EST on December 22, 2016 and goes for as long as there are questions.
I look forward to chatting it up with you all. (This was originally announced here two weeks ago.)
Update: Reddit has banned the original account; the new account — for verification purposes — is "amerika_blog". The AMA is live now!
Tags: alt-right, altright, ama, brett-stevens, reddit