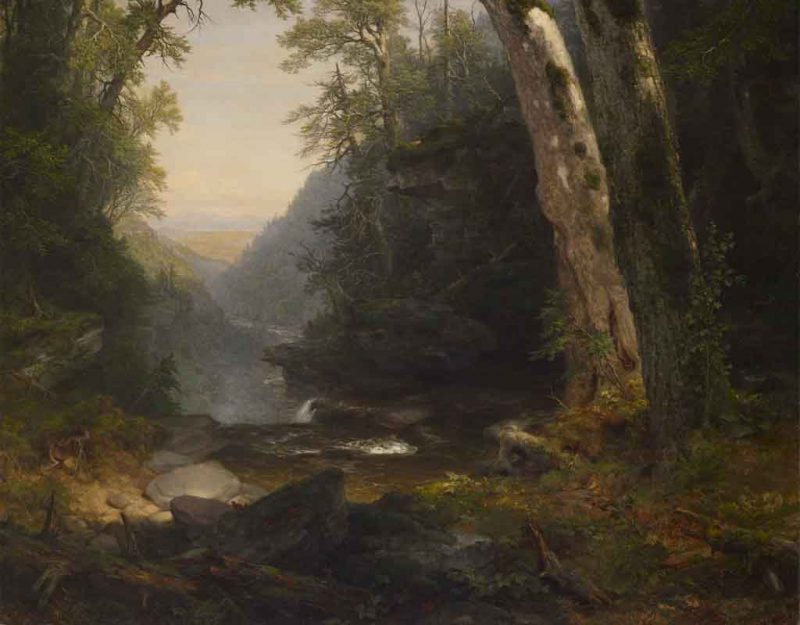 One of the hidden stories of our era involves how little diversity is required to ruin a civilization, and how relatively similar that diverse group can be to the founding group. For example, a similar but different ethnic group forces the majority to give up its culture and accommodate the newcomers.
We see this pattern repeat in the USA time and again, where the presence of Europeans who are not Western Europeans breaks the back of the majority culture and induces the type of neurotic "let's keep the group together" echo chamber thinking that promotes Leftism.
With that in mind, we can look at Leftist nexus Minnesota and question what diversity drove it down this path. As it turns out, the area was highly influenced by Irish settlement:
On a county level, Le Sueur County was tops: 15 percent of its residents say they have some Irish blood. On the low end, only 4 percent of residents in Mahnomen County have Irish ancestry.

But when we dive in a little deeper, into "census tracts," which are smaller geographies similar to neighborhoods with roughly similar population sizes, we see a more obvious cluster turn up: In the Macalester-Groveland, Highland Park and West Seventh neighborhoods of St. Paul, and across the river in West St. Paul.

A cluster of blocks south of St. Clair Avenue between Cleveland and Fairview avenues has the highest concentration: One out of every three residents there say they have some Irish ancestry.
This lives on in many areas where mixed heritage erases culture and replaces it with anti-cultures like Leftism:
According to the U.S. Census, 10 percent of Minnesotans report Irish ancestry. That's more than 6 percent of Californians and less than 20 percent of people who live in Massachusetts.

When it comes to ancestry, 34 percent report having German roots and 15 percent report Norwegian. Irish ancestry is third on the list.

According to the Minnesota State Demographer's office, Hennepin County reports the highest number of Minnesotans with Irish heritage, but Wabasha and Le Sueur counties report the largest rates – 15 percent.
We can see that places with less Irish heritage had less of the same problem:
Irish only came in the number one spot in two states; (unsurprisingly) Massachusetts and New Hampshire.

Irish also came in second place in 14 states and in third place in 15 states, including Oregon and Pennsylvania.

It appeared nowhere in the top three in 20 states, including Arizona, Florida, Georgia, New Mexico and Texas.
And how even a sense of being "different" to a small degree in an ethnic context causes anti-majoritarian activism which further sunders the majority culture:
I also found interesting the paragraphs about how St. Paul, with a mainly German population, became an Irish town. For one thing, by 1858, six of 11 police officers were Irish. Although the Germans asked for more representation, for decades one fourth of the policemen, firemen and watchmen were Irish.

Irish civil servants and lawyers were both a cause and an effect of the group's growing political power in St. Paul, the book states.

The book states that into the 1900's, the declining Irish-born population of Minnesota became progressively more urban. By 1910, three-fifths lived in cities with populations of more than 2,500. But even as their numbers in rural areas fell, Minnesota's Irish departed from the pattern in the rest of the United States. In 1920 when 17 percent of the nation's first and second-generation Irish lived in rural areas and in towns of less than 2,500, more than twice that proportion — 38 percent — of Minnesota's Irish did so.
This further drives Leftist politics as the isolated group unites against the majorities it encounters in its travels:
On November 7, 1885, the first issue of the Northwestern Standard, an Irish-American newspaper was published in Minneapolis, Minnesota, by printers William Kilday, Benjamin McNally, and William Malone. By April 10, 1886, this group had sold its interests in the paper to Editor Edward O'Brien, who with his brother and business manager John rechristened the title the Irish Standard. The Democratic paper was an important source of information on Irish life and culture for the next 34 years. A Thirtieth Anniversary supplement issued in September 1915 has 188 pages of articles and advertising celebrating notable Irish Americans, Catholic churches and other institutions, businesses, and local history for cities and towns across Minnesota and North Dakota.

Irish-born Minnesotans made up 20 percent of the state's foreign-born population in 1860, and their numbers grew rapidly with the expansion of the railroads and immigrant colonization and settlement programs. However, by 1890 when the Irish population peaked in Minnesota, they only made up 6 percent of the foreign-born population, and demand for an Irish-centered publication lessened. O'Brien subsequently worked to expand the Irish Standard's reader base outside the state by soliciting areas with high Irish-born populations, distributing materials for the country's largest Irish-American lobbying group – the Ancient Order of Hibernians – and promoting Catholic and Presbyterian content in regions without dedicated religious newspapers. With its broad readership, the Irish Standard came to focus primarily on national and international news, with smaller sections devoted to Minnesota news and church directories. The paper appeared in an eight-page, seven-column weekly format. Of greatest concern to O'Brien was the issue of Home Rule, or autonomous government for Ireland within the United Kingdom of Great Britain and Ireland; thus, the Irish Standard published many editorials on the subject of British and Irish relations.
This identity as "different" and "opposed to the majority" makes it impolite to have any kind of majority culture and, into that void, simplistic symbolic belief systems like Leftism make inroads. Not surprisingly, the major areas of Irish immigration in America tend toward Leftism.