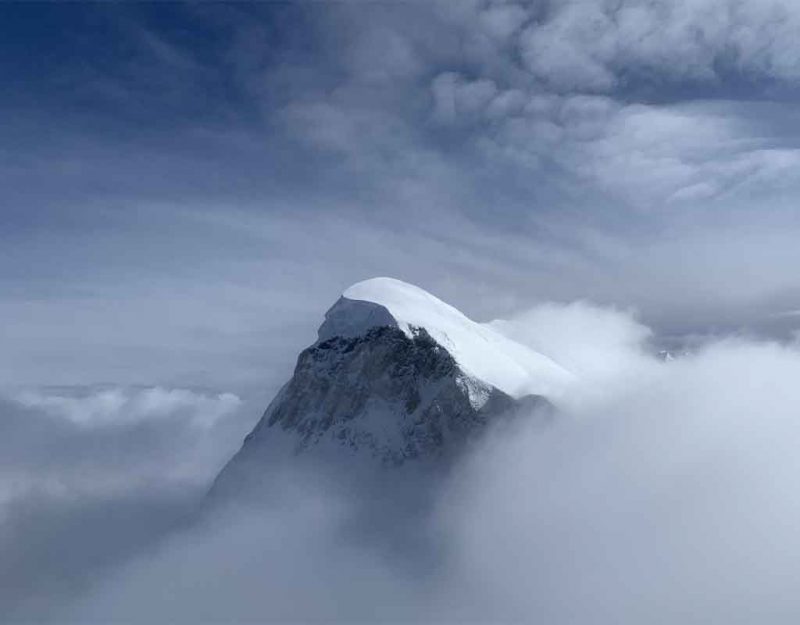 Humanity gets destroyed by individuals acting in groups as individuals. This paradox always undoes our simple monkey brains; how can individuals still be individualistic in groups? When the groups form because of shared interest in "me first," then you get a cancerous group.
When society is arranged around "me first," it no longer has social cohesion or unity. Instead it becomes a hollow shell in which people exist for themselves, which means that categorically, they avoid real and difficult problems and chase after symbolic ones instead.
Such a society is based on rationalization. That is, you did not get what you wanted, so you must find a story that explains that what you got is what you wanted or needed all along, and therefore you have won at the "me first" game and are important, so others should leave you alone.
Rationalization means that people think backwards: instead of finding a deductive (general->specific) or inductive (specific->general) principle, they settle on what human compromise and social pressure has decided is The Official Truth, and try to use it to justify what the individual wants.
This means that in a society dedicated to equality, you cannot talk about anything which does not favor equality, so you shoehorn your opinions into arguments for equality, but this time, in your favor. Clever monkeys manipulate symbols.
Political correctness works the same way. Under the guise of avoiding "offensive" terms, it removes all language which does not complement the Leftist agenda. This leaves only a circular self-referential conversation about how great Leftism is.
In such conversations, the real threat is that people break away because they see that there is something better they can be doing with their time. That is, if the conversation never changes, why have it? Just sit in the back of the bar and shout out "I agree" or "hear! hear!" every half hour or so.
In order to avoid having people break away, the group settles on a simple device: demonstrations. Every day, a sinner must be found and crushed, and someone else must be lifted up and praised. Since the conversation never changes, no one is doing anything, so the only people to lift up are victims.
Such victims have symbolic value, not literal; they are there to unite the group and then be discarded. For this reason, the narrative around them is usually fake. Let us take a brief tour of Leftist fake narratives from the past.
We can find other examples of the Left using career criminals as examples of "innocent" and unjust persecution. For example, Rodney King assaulted police on the night they subdued him with batons, figuring that he was on PCP, and after being let out of jail, went on to commit regular crimes until right before his death.
Or we can look at the Leftist attempt to whitewash Joseph Stalin:
I would like to add another Duranty quote, not in his dispatches, which is reported in a memoir by Zara Witkin, a Los Angeles architect, who lived in the Soviet Union during the 1930s. ("An American Engineer in Stalin's Russia: The Memoirs of Zara Witkin, 1932-1934," University of California Press ). The memoirist describes an evening during which the Moscow correspondents were discussing how to get out the story about the Stalin-made Russian famine. To get around the censorship, the UP's Eugene Lyons was telephoning the dire news of the famine to his New York office but the was ordered to stop because it was antagonizing the Kremlin. Ralph Barnes, the New York Herald Tribune reporter, turned to Duranty and asked him what he was going to write. Duranty replied:

Nothing. What are a few million dead Russians in a situation like this? Quite unimportant. This is just an incident in the sweeping historical changes here. I think the entire matter is exaggerated.

And this was at a time when peasants in Ukraine were dying of starvation at the rate of 25,000 a day.
The point of the great hue and cry over the Ahmaud Arbery shooting is to force a blitz attack on us. The Left will blast us with waves of propaganda, shape a public perception, and then cease reporting when the real facts come out.
They do it every time.
Right now, our job should be to resist the propaganda and instead to focus on the facts. As it stands, people who "jog" far from home in cargo shorts and boots, are filmed going into vacant houses in neighborhoods where crime has recently risen, and attack those who come question them, are probably not innocent.
But you will not hear this from the mainstream press.
Tags: ahmaud arbery, central park five, crystal mangum, hurricane carter, jack henry abbott, joseph stalin, mike brown, mumia abu-jamal, rodney king, trayvon martin