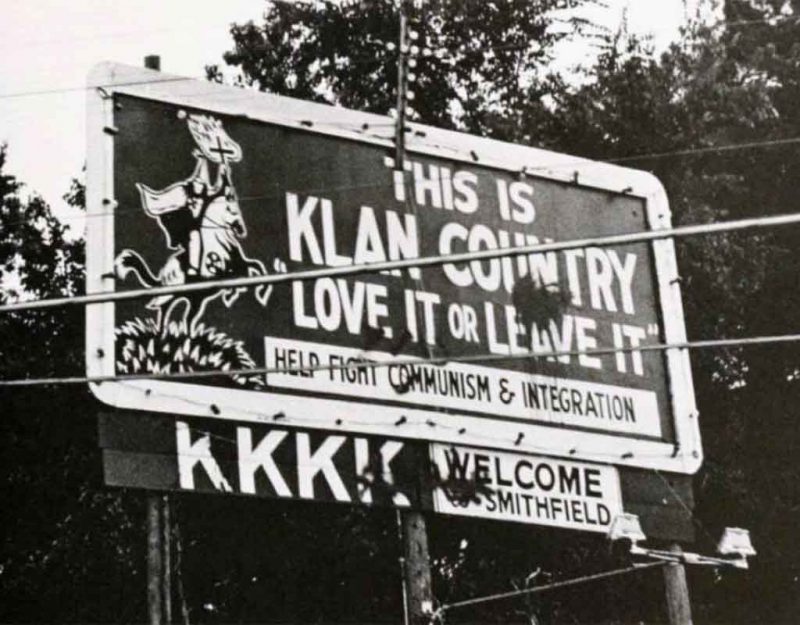 As soon as civilization is created, people begin to focus on the task of getting along with others instead of adapting to nature. This makes them inclined to eschew controversy, seek compromise, allow disasters to play out so that they can save the day, and self-promote with symbols, images, and emotions.
All social decay comes from this transition. We kept it under wraps with the kings and lords, who basically owned everything so that it would not succumb to runaway self-aggrandizement or profit motives. When the kings were overthrown, nothing was left but a Warholian fifteen minutes of fame and the job title it would bestow.
This means that the majority of people in civilization are worse than sheep; they are hamsters. They run away from conflict and realism, flee from accurate description of problems, and hide away in their warrens behind the insulation of police and government. They live in suppressed fear and neurosis.
The Left can be accused of many things, but they know how to manipulate this group. They keep them running between promises of wealth and fear of controversy. Whenever the group gets too close to uncomfortable reality, the Left manufactures a crisis.
Such will turn out to be the case with Ahmaud Arbery, an unfortunate young man who got himself shot after he burglarized the same neighborhood too many times. Like Mike Brown, Trayvon Martin, Crystal Mangum, and the Central Park Five, Arbery is a manufactured innocent.
After all, societies in the grip of class warfare rely on the French Revolution narrative: a group of morally good misfits unites to overthrow their cruel and cynical naturally talented leaders, and then a Utopia results because everyone has happy feelings with each other — in that moment and, presumably, forevermore.
If you scratch a modern movie carefully, you will usually find this narrative. At the end, the good people join hands and crush the bad; they overlook their differences and find mutual sentiment like love, compassion, art, spirituality, acceptance, and other sucrose substitutes. The point to the viewer: you are accepted because we have lowered standards ("liberalized") and now you need not fear inferiority, insufficiency, ineptitude, your past, your heritage, or your social awkwardness. Here everyone is accepted.
Sane people naturally find this to be a projection of human fears. These stories are not triumphs, but statements of fear banished by symbols. What happens after that moment of great love and unity? We never see, because that would abolish the atmospheric sentiment which says that all problems do not exist, reality is not as it seems, and the warm circle of human comfort beats back nature, time, and death.
In such stories, the heroes need to be "good" not by doing good, but by meaning well and consequently liberalizing their own standards. In other words, they are not good in the sense of actively doing good things; they are sociable, inoffensive, well-meaning, and compliant.
With this behavior, the lowest common denominator of human interaction is met. People can socialize. They take no steps to make the world better qualitatively, only to abolish limits and barriers, so that only socializing remains.
They can tolerate each other. They can agree that life would be better if they were in charge. This disconnect from reality underlies all revolutions and egalitarian thought. It also produces our need for "innocent victims" and "cruel villains" in order to make that type of narrative seem plausible.
Every time the media finds a minority "innocent victim," they are selectively omitting facts in order to make the presentation. Trayvon Martin was out cruising for drugs; Mike Brown was in the middle of a theft spree; Crystal Mangum was in fact an insane, larcenous prostitute.
The media spin presents a case of persecution of the innocent:
The Feb. 23, shooting death of 25-year-old Arbery was captured on a video that has since gone viral on social media. The shooting and video sparked outrage across the country, with civil rights activists saying it marks yet another example of white perpetrators attacking an innocent black man.
We know that a series of crimes in the area preceded the confrontation:
"I was leaving the neighborhood and I just caught a guy running into a house being built," McMichael said during the 911 call, according to the newspaper. "When I turned around, he took off running into the house."

"We've been having a lot of burglaries and break-ins around here lately," McMichael told the operator.

English lives far from where the home is being built just outside the port city of Brunswick, 70 miles (110 kilometers) south of Savannah. Graddy said the night of Feb. 11 he received an alert when motion inside the construction site triggered a security camera. English sent a text message to a neighbor, Diego Perez, asking him to check on the house.

According to Graddy, the neighbor soon sent English a text: "The police showed up and we all searched for a good while. I think he got spooked and ran after [McMichael] confronted him. [McMichael] says the guy ran into the house. Let me know if he shows up or if they find him."
The ongoing break-ins caused people in the neighborhood to watch the house:
"There's a guy in the house right now; it's under construction," the man told the dispatcher.

The man then gave her an address.

"And you said someone's breaking into it right now?" the dispatcher asked.

"No," the man replied, "it's all open. It's under construction … "

The man interrupted to say Arbery was leaving. "And there he goes right now."

"Ok," the dispatcher said, "What is he doing?"

"He's running down the street," the man said. The next sentence is garbled.

"That's fine," the dispatcher said. "I'll get (police) out there. I just need to know what he was doing wrong. Was he just on the premises and not supposed to be?"

The next sentence is garbled. "And he's been caught on camera a bunch at night. It's kind of an ongoing thing. The man building the house has got heart issues. I think he's not going to finish it."
The big question in this case that no one asks: what were the police doing? Apparently they were unable or unwilling to investigate or pursue any known suspects. However, they did refer concerned neighbors to the McMichaels:
Months before the shooting death of Ahmaud Arbery, retired Glynn County law enforcement officer Greg McMichael told local police he could help look out for an unwanted visitor to a home construction site in his neighborhood, records show.

An officer texted McMichael's phone number to a property owner in the Satilla Shores neighborhood and said he'd offered assistance if anyone else came onto the construction site.

The property, owned by Larry English, had a motion-activated camera system that had picked up unknown people going onto the site, including a young man who started entering at night in late October.

English's phone received an alert and a text with a video each time the cameras activated. He often called police, sometimes texting videos to officers who went to the neighborhood to check on the property.
This followed a significant theft from English:
English previously told CNN that someone stole $2,500 worth of "off-shore tackle" from a boat in his garage, but said he could not identify the perpetrator, the theft was not captured on his video, he did not remember the date of the incident and no police report was filed.
Arbery attracted police attention on a regular basis:
In a police report, also obtained by The Guardian, officers said Arbery, who was parked when confronted, was free to go but could not take his vehicle because his license was suspended. The report said that after he left the scene they noticed Arbery's passenger side window was cracked open and that they smelled what they believed to be marijuana and noticed a bag with a leafy substance inside.
The ongoing thefts prompted neighborhood action:
In the months before the Feb. 23 shooting death of Ahmaud Arbery, residents in the Satilla Shores neighborhood outside Brunswick reported thefts, trespassing and activity they deemed suspicious to police and posted to the neighborhood's Facebook page and Nextdoor account a description of a man who'd been entering a home under construction, according to police records. Some of the social media posts included security camera footage of the man inside the house, records said.

"I was leaving the neighborhood and I just caught a guy running into a house being built," McMichael told the dispatcher. "When I turned around, he took off running into the house."

Arbery, who was 25, liked to jog in the neighborhood, his family has said. Security camera footage recorded the day of the shooting shows a person believed to be Arbery entering the construction site and leaving minutes before the encounter with the McMichaels that left Arbery dead.
It looks like a group of neighbors joined up to pursue Arbery:
But unlike others who have been hailed as heroes for recording shootings, the man who filmed the fatal encounter is under investigation for his potential involvement in the pursuit of Mr. Arbery.

On Monday, S. Lee Merritt, a lawyer for Mr. Arbery's family, reiterated his contention that because Mr. Bryan had participated in the chase and "corralled" Mr. Arbery, he should be arrested along with the McMichaels, who were charged May 7 with murder and aggravated assault.

"We know it's not only the man who pulled the trigger," Mr. Merritt said.
The suspects released the video:
Tucker, who said he has known McMichael for nearly 30 years in a professional capacity, downloaded the video onto a thumb drive that McMichael "physically" delivered to the station, he said. Tucker did not say when he contacted the DJ nor when the video was delivered, but it became public about two weeks ago.

"He hoped the public would see them trying to make a citizen's arrest on a young man that was running from a home under construction – that he had been seen in at night on several occasions while he plundered around on the owner's security camera."
The prosecution claims that Arbery stopped for water which apparently he did not take with him while he was out jogging:
"It now appears that this young man may have been coming onto the property for water," J. Elizabeth Graddy, the attorney for homeowner Larry English, said in a statement. "There is a water source at the dock behind the house as well as a source near the front of the structure. Although these water sources do not appear within any of the cameras' frames, the young man moves to and from their locations."

A man in similar clothes appears briefly in another security video taken at the home construction site Feb. 11, less than two weeks before the shooting. Graddy said that person appears to be the same man shown in the Dec. 17 videos.

It is not known if Arbery is the person shown in any of the videos taken prior to Feb. 23, when the shooting occurred.
The suspects had previously encountered Arbery acting suspiciously around the house:
Diego Perez accompanied Gregory McMichael, 64, and his son Travis McMichael, 34, on the Feb. 11 search and was at the shooting scene immediately after Arbery was shot on Feb. 23. Perez said he recognized Arbery as the man they had confronted earlier.

The Feb. 11 encounter had been prompted by a motion-sensor security camera video in the construction site that had pinged the property owner who was two hours away. The owner, Larry English, texted the video to Perez, who lived near the construction site.

Perez said he was armed when he left his home and walked up Satilla Drive that night. As he walked toward the house under construction, Perez said Travis McMichael drove up from the opposite direction, and stopped his truck.

"Travis saw him in the yard and Travis stopped," Perez told The Atlanta Journal-Constitution on Tuesday. "He confronted (the man) halfway into the yard. He said (the man) reached for his waistband, and Travis got spooked and went down the road. "
It was not initially prosecuted because of conflicts of interest:
"The police represented it as a burglary case with a self-defense issue," Johnson said. Police were seeking "guidance on how to proceed and whether to make an arrest. Our office could not advise or assist them because of our obvious conflict."

Johnson said she reached out to neighboring Waycross Circuit District Attorney George Barnhill, asking if his office could advise Glynn County police. Because it was a fatal shooting, she said, "I didn't want the case to stall."

"It appears their intent was to stop and hold this criminal suspect until law enforcement arrived. Under Georgia Law this is perfectly legal," Barnhill advised in the undated letter, to Glynn County police Capt. Tom Jump. County officials released the letter last week.
Arbery may have been arrested previously for carrying a weapon into a basketball game:
Police arrested 19-year-old Ahmaud Marquez Avery (pictured below), who is not a student at Brunswick.

"The man ran through the parking lot. I tried to get him to stop as well. He would not stop for us," said Glynn County Schools Chief of Police, Rod Ellis. "We ended up chasing him to the back of the school were other officers helped us apprehend him."

Ellis said the .380 caliber semi-automatic handgun slipped out of the teen's pants.
Although the name is spelled "Avery" in the above, this may have been a miscommunication, since the middle name matches:
Ahmaud Marquez Arbery, "Quez", was born on May 8, 1994, in Brunswick Georgia.
Under Georgia law, entering an unoccupied structure with intent to steal is burglary:
A person commits the offense of burglary in the first degree when, without authority and with the intent to commit a felony or theft therein, he or she enters or remains within an occupied, unoccupied, or vacant dwelling house of another or any building, vehicle, railroad car, watercraft, aircraft, or other such structure designed for use as the dwelling of another. A person who commits the offense of burglary in the first degree shall be guilty of a felony and, upon conviction thereof, shall be punished by imprisonment for not less than one nor more than 20 years.
In Georgia, a Citizen's Arrest is a reasonable response to observing an offense such as burglary:
A private person may arrest an offender if the offense is committed in his presence or within his immediate knowledge. If the offense is a felony and the offender is escaping or attempting to escape, a private person may arrest him upon reasonable and probable grounds of suspicion.
The shooter was distressed after the shooting:
Lindsay has defended her brother and father, saying they never "meant to kill anybody" and always "loved" her non-white boyfriends.

She said she was in her pajamas watching a movie when the shooting took place. and said her brother "was looking desperate" when she saw him.

"I've seen my brother in his happiest moments — I was there when his child was born and I've seen him in distress and I know that look," she told the Sun. "It wasn't like some glory thing, like, 'I stalked and then got the kill that I was hoping for.'"

She said the family has gotten threats to rape and kill them since the shooting.
As time goes on, we are going to find out that Arbery was scouting for things to steal, the neighborhood identified him, he was caught, and instead of running away or simply telling them what he was doing, he attacked the two citizens making an arrest and was shot in self-defense.
The Leftist narrative will collapse, but the damage will still have been done. Does anyone believe that Hurricane Carter was innocent? Mumia Abu-Jamal? The Central Park Five? Of course not: they were participants in crimes and met the consequences, but that falls into the memory hole over time.
The crowd sees only the symbolism. They project themselves into the "victim" (actually: victimizer) and want all the rules thrown out, all order done away with, and all consequences abated because in their own minds, they fear these things. Arbery is, and always will be, simply a symbol to them.