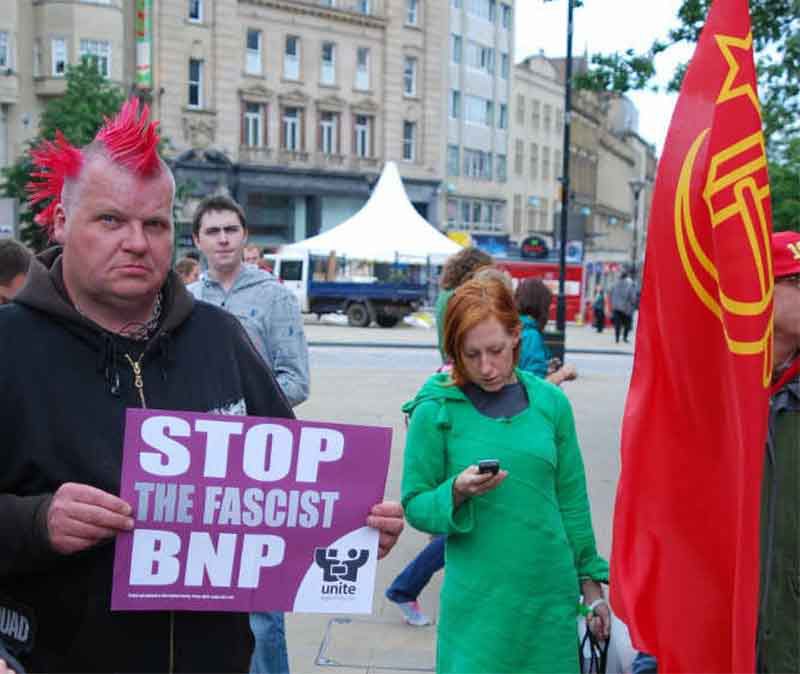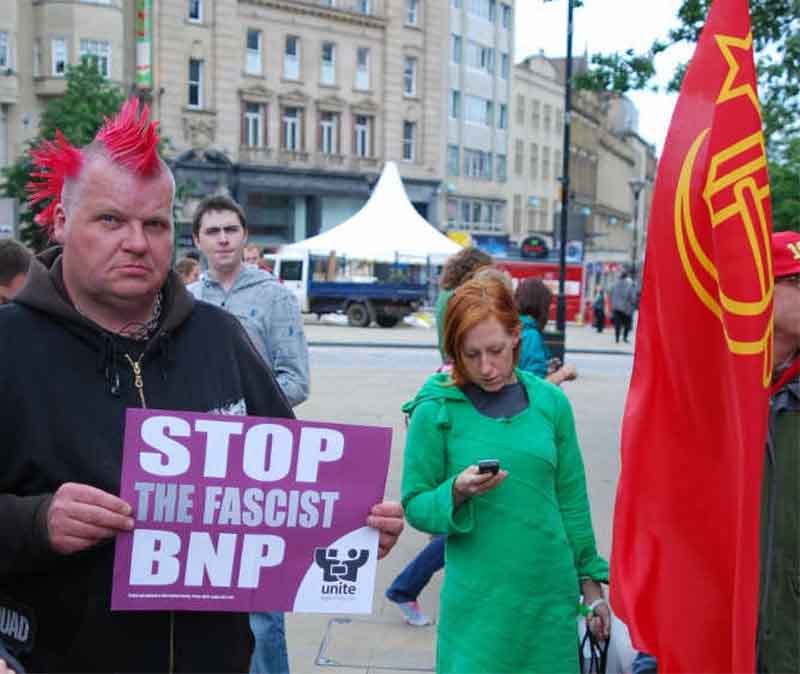 Egalitarianism insists that we all are equal, or should be equal, or some crossover of the two. As part of this, it denies inherent genetic differences — and thus differences in abilities and tendencies — between social classes, ethnic groups, and races.
As it turns out, science took a long time to get to the point where it could analyze these things, but it took even longer to overcome the stigma against studying them which caused scientists to lose jobs for failing to bleat out the egalitarian dogma that we are all the same but that racial, class, and ethnic mixing is somehow "good."
Now, it seems, science has lifted the lid on how social classes differ genetically (paper) despite this being taboo in the last days of the dying humanistic egalitarian era:
A team of researchers from Duke University School of Medicine in Durham, North Carolina, undertook a genome-wide association study (GWAS) on more than 20,000 individuals from Britain, New Zealand, and the United States who were followed from childhood into adulthood.

Unsurprisingly, they found that men and women with 'genes for education' – or high polygenic scores – did better academically.

But the same genes also helped make someone upwardly mobile.

Those with a high polygenic score did better in terms of education, occupation, and wealth, compared with their parents and siblings, regardless of the individuals' familial social class as children.

Among pairs of siblings, the brother or sister with the best score tended to be more successful.
People who do better in education, occupation, and wealth constitute a class; since these traits are inherited, so is class, unless mixing of castes means that only some of the offspring carry these traits (or, worse, some of these traits).
As genetics reveals the blueprint behind humanity, we are seeing that natural differences — that is, a black person having black children or passing on those traits, or a higher class person having children with the same traits — are genetic and not mere "accidents" or the result of "hard work" as our Leftist and Rightist interpretations of egalitarianism, respectively, demand.
With this we unravel a modern superstition which is the notion that we are all equal, which implies that we are born identical or with the same potential. Instead, we see equality as an illusion, and the only equality that exists being the fact of birth itself and the ability to find some form of survival if we have the gumption for it. That does not imply that those forms will in any way resemble each other.
In fact, recent discoveries have highlighted the genetic basis of intelligence (paper):
Researchers have identified over 1,016 specific genes associated with intelligence, the vast majority of which are unknown to science.

An international team conducted a large-scale genetic association study of intelligence and discovered 190 new genomic loci and 939 new genes linked with intelligence, significantly expanding our understanding of the genetic bases of cognitive function.

Led by statistical geneticist Danielle Posthuma from Vrije Universiteit Amsterdam in the Netherlands, the researchers performed a genome-wide association study (GWAS) of almost 270,000 people from 14 independent cohorts of European ancestry.

…From over 9 million mutations detected in the sample, Posthuma's team identified 205 regions in DNA code linked with intelligence (only 15 of which had been isolated before), and 1,016 specific genes (77 of which had already been discovered).
This follows previous studies which identified the NPTN gene, 336 SNPs, 52 genes, and two gene networks which significantly influence intelligence. All of these occurred within the past decade.
Colloquially, of course, this folk wisdom has always held true: Darwin was right, and our traits are inherited. These can be damaged by early life negative factors (malnutrition, toxicity, abuse) but cannot be "raised" by education, although with the right intelligence, a person can become more disciplined and informed through education. You are your ancestors, and heritage matters.
This now extends even within races and ethnic groups to look at social classes, which are the remnants of our once-active caste systems, which separated the 1% who are capable of leadership from the 9% who can extrapolate from a general direction and the 90% who need to be told what to do. Human organizations rely on these tiers of leadership.
We are slowly beginning to understand something else, as well: genetics determines culture to the point where genetics is culture. Big data shows us the first glimpses of culture and class as genetic impulses borne out in behavior:
University of Chicago economists Marianne Bertrand and Emir Kamenica taught machines to guess a person's income, political ideology, race, education and gender based on either their media habits, their consumer behavior, their social and political beliefs, and even how they spent their time. Their results were released in a new working paper from the National Bureau of Economic Research.

The duo trained their algorithms to detect patterns in decades of responses to three long-running surveys, each with between 669 and 22,093 responses per year. The surveys were tuned and filtered to be consistent over time, which allowed Bertrand and Kamenica to measure how America's cultural divides have evolved.

To determine how accurately cultural factors predicted a person's race, education or income tier, the duo tested their algorithms on subsets of the data that the programs had never seen. To keep it fair, they omitted variables that would have been a dead giveaway — if they were predicting whether someone was liberal or conservative, for example, they wouldn't allow the algorithms to consider the answer to "Which political party do you support?"
In other words, people behave remarkably similarly to others in their tribe, which is formed of an overlapping mosaic of religion, ethnicity, culture, race, and social class.
As time goes on, the ghost of the illusion that we are all equal fades away, and is being replaced by the more interesting reality that we are actually quite varied but that our greatest affinities are found within our groups, and not through "elective" choices as influenced by ideology and social pressures.
We are what we are, after all, and as Darwin predicted, we are what is in our genes. As the globalist order of diversity and a classless society collapses, these new discoveries will guide us to a society of many different groups and eventually, to separation into those groups.
Tags: buying habits, determinism, genetics, intelligence, social class