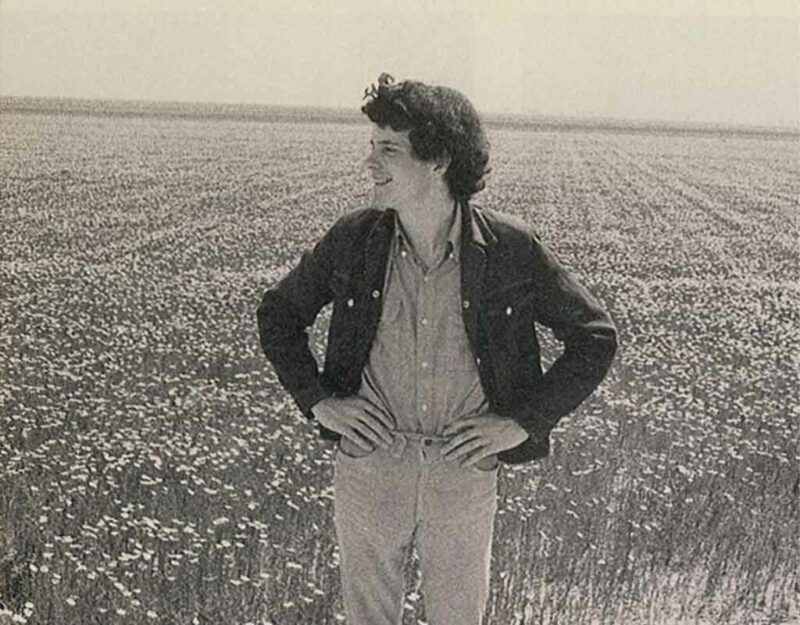 During my first career, a number of talented editors and writers came my way. One of them imparted some wisdom: in any niche, there will be market leaders, and they are doing something right, so familiarize yourself with them before attempting to enter the niche.
Since a recent editing project demands it, therefore, the reading flying across my desk consists mostly of Tom Clancy and Ian Fleming, who seem to be the leaders in technological espionage and commando thrillers. As perhaps the progenitor of this field in its modern form, Fleming rose to the top.
In the convenient Complete Works of Ian Fleming, the reader can experience the enormous versatility of that author, including his non-fiction works.
Tucked away in the end is a book you may remember from childhood, Chitty-Chitty-Bang-Bang: The Magical Car, provided here in etext format by Canada, which has a sensible "life of the author plus fifty" copyright duration.
For those unfamiliar with the book, it involves a car rescued from the scrap heap which seems to be imbued with a personality and supernatural ability to modify itself, signified by its license plate "GEN II" which is read as genie by the children through whose eyes the story is told.
When you are struggling through those undefined years before the teens kick in, books like this offer a lifeline of sanity by charging life with a spirit of discovery and wonder in addition to the arduous and mundane task of learning to be a little functional human.
Apparently, Fleming wrote it for his twelve-year-old son, Caspar:
The book, published in 1964, became a children's classic and, four years later, a film. But it began life as an impromptu bedtime story about a magic flying car, told by Fleming to his son. Chitty was based on a composite of the author's own Standard and a more traditional vintage sports car of the same name, which Fleming had seen and admired in the Twenties.
Shortly after it was published, Fleming perished:
After leaving that school at 11, Caspar was sent to Eton. At the end of Caspar's first year, while he was enjoying the summer holidays, Fleming had a heart attack. He died the following day, on August 12, 1964 — Caspar's 12th birthday — aged 56.
One wonders how much shock penetrated the life of the young boy, who was to have a tragic ending:
During the following year, Caspar had four spells in the psychiatric unit of a hospital in Swindon where he was treated for depression. But during that visit to Shane's Castle in September 1975, he seemed as though he were back to his old self.

'He was really such a nice boy. We had three young boys and they absolutely adored him,' recalls Lady O'Neill. 'The week before he died, when he came to visit, he seemed really happy. He would go searching for arrowheads. He was an archaeologist, that was his great love.'

At the end of his visit, Caspar returned to his mother's London flat in Chelsea. The night before he killed himself, he visited Fionn at her house in Pimlico and appeared in sparkling humour. The following day, October 2, a neighbour, Antione Lafont, found his body in bed in his mother's flat in Royal Hospital Road.
Those who grew up in the Generation X years, marked by SSRIs and suicide, may recall some of what forms the bedrock of stories such as these. An unstable youth, parents obsessed with the apocalyptic nature of a declining Western world, and an absence of anything particularly motivating all lead to this kind of terminal spiral depression.
His mother saw his situation as an impossibility:
In a letter Ann wrote to a friend, writer Noel Annan, a month after his suicide, she described her helplessness as she watched the tragedy unfold: 'Caspar tried to come to terms with life, for my sake, and then suddenly could not try any more. It was an act of will and I shall miss him for ever.'
This followed what seemed like a strong reaction to the suicide of his father:
His father's early death affected the boy deeply. Ann wrote to her friend, the novelist Evelyn Waugh, around this time: 'Caspar hates me and talks of little but matricide. What shall I do?'
Why might he have blamed his mother so much? As a psychologist (death to all of them) might point out, when one parent is absent, all blame fixes on the other, since this is the remaining adult in control of the future of the child and therefore, the only one whose mistakes stand out in the flow of present-tense time.
Consequently, life often seems empty, and the hanging targets of meritocracy hollow:
After Eton, Caspar went to Oxford University, but dropped out after two years. 'He studied some obscure subject — Egyptology, I believe,' says Georgina, Lady O'Neill, wife of Raymond, Caspar's half-brother.

'There were only one or two other boys studying the same subject and I think they dropped out and he was the only one. The tutors put a lot of work on him and he left as well. He was a perfectionist and put a lot of pressure on himself.'

Caspar said shortly after leaving Oxford: 'It wasn't the life for me. It was pretty hard work. I didn't take any exams — I don't like them. The reasons why I left are quite complicated but I left of my own choice. I certainly feel no nostalgia for university life.'
The child who never feels a place at home will struggle to find one in the world as well. Instability in the parents will convey a lack of purpose, place, and meaning to a child, who will then carry that sensation onward into adulthood, leading to the feelings of purposelessness that underlie depression, a type of futilistic, frustrated fatalism based on the assumption that the world is arbitrary.
From that comes the sensation of being perpetually adrift with no happy ending, a condition in which the only way to maintain power and control is to self-destruct:
Dr William Knapman, a psychiatrist, told the inquest: 'He was a rather moody and pessimistic man. He was not working and he felt strongly that he had not got a proper place in life.'

The verdict recorded was suicide while suffering from depression.

'It was dreadful when he died,' says Lady O'Neill. 'He'd got in with a crowd at Oxford who took drugs. I don't suppose that helped. Caspar was very clever but he suffered depression — a lot of the family did.'
According to family friends, even as a young child Caspar was rather ill-behaved, brought on by conflict over parenting style between the warring parents:
Ann eventually resumed her duties as a society hostess. Her most frequent correspondent was Evelyn Waugh, who was not especially fond of Caspar. After a luncheon in 1955, he complained that "Caspar is a very obstreperous child, grossly pampered." Ann thought otherwise:

The next bout of fisticuffs was in the sepulchrally silent tea room of the Grand Hotel, Folkestone. Evelyn was annoyed that I had brought three-year-old son, who was perched on my knee; so he put his face close to the child's, dragging down the corners of eyes and mouth with forefingers and thumb, producing an effect of such unbelievable malignity that the child shrieked with terror and fell to the floor. I gave Evelyn's face a hard slap, overturning a plate of éclairs, and presently had my revenge by driving over a cart-track so bumpy that he swallowed half his cigar.

Caspar's home life was not helped by the deterioration of his parents' marriage. In early 1962, Ian had the following to say to his wife:

…you bring up how much you suffer over Caspar's day off. You have no idea of the torture those aimless querulous wanderings are for me and how much I am nauseated by his bad manners which you seem to tolerate so indulgently. I love him and I would take him anywhere alone, but watching his character deteriorate under your laissez-faire depresses me beyond words because I see him not being casually spoiled now but spoilt when it comes to facing the world.

You say that I should impose my authority. I cannot when you abrogate the position of father as well as mother and when Nanny abets you. Those outing days slay me—apart from the long and aimless driving through those dreary TV villages and your complaints about the car. It's purgatory and we must make a new plan and above all decide who is father and who is mother and what their roles are. […]

The point lies in only one area. Do we want to go on living together or do we not?

In the present twilight we are hurting each other to an extent that makes life hardly bearable. That inhuman state of affairs has got to be ended. But it cannot be ended by my simply saying 'yes' to all you think you want, whether it is a real need or a whim. I get terribly exhausted and that's why I go to bed every night […] at 10.30 and often sleep round the clock.

Ann in turn was enraged about Blanche Blackwell, Ian's mistress in Jamaica, and also disturbed by the increasing prominence of 007, as she wrote to Ian in March 1962:

I fear that since the rise of James Bond you do not care for a personality that in any way can compete with yours, and no doubt there is more adulation to be had at [Blanche Blackwell's], and you refuse to see that it is an impossible situation for me. […] I would love to diminish the emotionalism of our lives but while she continues to be an adjunct of Jamaican life, and you take every opportunity of patronage and friendship to see [her] family I shall be neither calm nor happy. The fact that you saw her in the nursing home reveals your feelings for her, for you do not want to see many people. If you were well and we were both younger our marriage would be over; but I love you and want to look after you, and grind my teeth when you smoke, and am pleased when you refrain from the deadly gin after whisky, and because of these things I think it would be worth your while to put yourself out a little to do things with me and for me. Last year my happiness started when you were well enough to leave the nursing home and ended with those cruel words in the mistral, cruel because they were true and I did not have the self-sacrifice and the self-control to accept the truth. I fear I am not good enough for that. If I was it would probably not be virtue but indifference, and if I was indifferent to you, Caspar's home would be broken. […]

I do not know what it is except your personality has greatly changed with success, Bond and bad health—this is a general opinion. You need great love, calm and quiet, more than anyone. I can give you all if you give me little; but please devote a little of your vitality to keeping us close together, and share what you can of your life with me.

Ian snarled back:

But for my love for you and Caspar I would welcome the freedom which you threaten me with.
It has all been getting worse and worse and I knew this year would be decisive. Either we survive it or we don't. There is no one else in my life. There is a whole cohort in yours. I am lonely, jealous and ill. Leave me my pleasures as I leave you yours.
Above all, have compassion.

By the evening of August 11, Ian "was in great despair." He suffered a severe hemorrhage and was taken to Canterbury Hospital. "I was in despair that Caspar should see his father carried from the hotel," wrote Ann. The next day was Caspar's birthday and it was customary for father and son to dine together. Ian died at one in the morning, and neither his wife nor son would fully recover.
Caspar was slightly doomed because his father found domesticity terrifying and prefered life as a single man:
An habitual womaniser, Fleming claimed that it was the process of getting married – "a very painful thing to do at the age of 44," he noted – that drove him to start writing novels, to take his mind off the whole shebang.

Of course, he did this his way. Offered a job as manager of a newspaper group, Fleming only took it on on the condition he could have two months a year off. During this time he would retreat to his home in Jamaica – dubbed Goldeneye too – where he would, with military discipline, rise early to swim, then write 2000 words before his lunchtime cocktail. Yes, a martini, shaken, not stirred. The rest of his day was spent at leisure. Two months saw another novel done: "I extracted [the plots] from my wartime memories, dolled them up, attached a hero and a villain, and there was the book," as he put it.
Not surprisingly, this led to an unconventional marriage that rapidly became an unsteady one:
Both extremely attractive but egotistical, their relationship was fraught and fiery, a couple bound by their mutual demons and adoration for the dark side. Perhaps Fleming sought relief from the hard stamp left by his service in the Second World War, while Charteris took pleasure in breaking free of the expectations borne by her lineage.

The couple met by a pool in France in 1936, when Charteris was already married. They soon embarked on a wild affair but when Charteris' first husband was killed during the war, Fleming refused to marry her so she married the fabulously wealthy Viscount Rothermere instead. But the pair retained their irresistible attraction, continuing their affair after the wedding and exchanging passionate love letters, before eventually marrying in 1951.
Despite Ann's family connections, Fleming waffled on marrying her in the first place, being content to be her lover for several years:
Ann Fleming, née Charteris, was born into the aristocracy and married wealthy men. Her first husband was Shane O'Neill, the 3rd Baron O'Neill. After his death in military action in 1944, she married the newspaper magnate Esmond Harmsworth, the 2nd Viscount Rothermere.

During both marriages she and Fleming were lovers, an intense relationship that had sado-masochistic elements..

Fleming had numerous flings and affairs with other women and when the couple finally married in 1952 that was never likely to stop.

Ann once wrote to him: "You mention 'bad old bachelor days' – the only person you stopped sleeping with when they ceased was me!"
Ann disliked the books her husband wrote, a fact well-known to friends:
Waugh told her that he'd read Ian's new Bond novel, Live and Let Die, which has a Jamaican setting, 'with interest', and was 'moved to notice' how fully her husband shared Ann's marine interests. That is the best Evelyn could say about it. He could take the piss because he knew Ann despised her husband's books as well.
Perhaps Fleming was destined for such instability because of his power struggle with his mother, a type of relationship that has driven other authors like Arthur Schopenhauer and Henry Louis Mencken:
His wealthy mother constantly humiliated him. His brilliant brother Peter Fleming was already a celebrated author, whereas Ian was forced to leave his enjoyable job as a journalist at news agency Reuters to become a stockbroker in order to make ends meet.
Ann on the other hand had the kind of self-destructive behavior that suggests resentment of a father:
Ann now had several men in love with her – let alone husband Shane O'Neill who was fighting in Tunisia – but she found herself drawn to Fleming's rakish insouciance.

Sometime early in the war, Ann went to bed with him. In a throwaway remark to a friend, she once declared she could not understand why people took their emotions so seriously. She was attracted to cads and bounders, she wrote.

And after O'Neill was killed in action in 1944, she would have married Ian if he had asked her.

But, instead, Ann married Viscount Rothermere, Esmond Harmsworth, proprietor of the Daily Mail.
Not surprisingly, they had a relationship marked by narcissism bordering on BDSM:
Ann later claimed Fleming's tenderness in the letters he wrote to her at the time was what made her truly love him.

"I think any other man would be a frightful bore after you," she wrote from her sick-bed. "I should miss the infinite variety of wall-gazing, pointless bullying so harsh and then so gentle if I cry."
If anything, she seemed drawn to this mutual semi-sadistic lifestyle, being driven by a need for the power of choice more than social convention:
His step-daughter Fionn Morgan recently wrote to a British newspaper to set the record straight on her "loving and caring stepfather" and his relationship with her mother, Ann.

"I will at once admit something: it took time for me to accept that there was an element of 'sado-masochism' in Ian Fleming's relationship with my mother, Ann Charteris," she wrote.

"The evidence is there in their letters. But I still wouldn't give it a label; and 'abusive' it was not.

"My redoubtable mother would not have allowed herself to be abused by anyone."
Some point to the tension that Fleming felt with his successful brother who was the family favorite whose career path was followed, in a form, by Ian:
Ian and Peter both had unconventional wars. So much about Ian is now in the public domain that some may not realise that Peter also worked in intelligence in the second world war, and more actively than his brother. He served in Norway, Greece, Cairo and the Far East, and no one would ever have called him a chocolate soldier. But pour no scorn on 'the chocolate sailor' (Ian's wartime nickname). Admiral Godfrey — 'M' to some — wrote an article in Encounter naming war winners, and Ian was one of them:

From the beginning, my idea was that I would tell Ian everything, so that if anything happened to me there would be one man who would know what was going on — he could ensure the continuity of the department.

Sir William Stephenson, who built up the British intelligence network in America and Canada, made the point that while Ian did not lack courage he did not have the right temperament to be an agent or genuine man of action. He had too much imagination.
Perhaps some of his underconfidence and relation came from the the behavior of his wife for whom the marriage was treated as a lifestyle impediment:
Ian Fleming fell in love with his wife Ann Charteris while she was still married to the second Viscount Rothermere.

But she didn't remain faithful to her new husband and had a life-long affair with Hugh Gaitskell, the leader of the Labour Party.
Then again, his own behavior regarding infidelity seemed to match hers:
Fleming and Blanche's friendship deepened into an affair. She shared many of his interests, helped him to relax, and catered to his moods, biographers say. He had found a more compatible companion but didn't divorce his wife. Ann Fleming knew about his mistress and was furious about it, describing Blanche Blackwell as "Ian's Jamaican wife." Noel Coward wrote a play about the love triangle called Volcano, never performed in his lifetime.

In her later years, Blanche Blackwell moved to England. She was interviewed by writer Ian Thomson for a book about Jamaica, The Dead Yard. She was asked about her two famous admirers. "Ian was an angel," she said. "Errol was another angel. Both lovely men–both exceptionally manly and definitely not for domesticating."

In 1976, reggae icon Bob Marley bought Goldeneye. His records were produced by Island Records, the music company founded by Chris Blackwell, whose personal fortune is estimated at $100 million.
Then again, much of his experience included political instability leading to personal upheaval:
Like so many middle children from well-to-do British families, Fleming filled the holes failure left in him with heavy drinking, heavy smoking, and womanizing. He filled his mind with motorsports as his life wrecked before it got to the first turn.

War crashed into Fleming's life around the age people start forming consistent memories — 6. It was 1914. The Great War exploded in Europe. Fleming's father, a Member of Parliament, joined the Queen's Own Oxfordshire Hussars and headed to Belgium and France for the Great War. He didn't return home. He died in battle when Fleming was 8.

Fleming's mother stepped into the role of being both parents. His elder brother, Peter, too, set out to be a good influence to Michael, Richard and, of course, Ian. To little avail it was for the rebellious Fleming. His mother sent him to preparatory school to make lifelong contacts to propel his business success. That only got Fleming bullying and misery.
He lived a relatively spartan lifestyle:
Situated above the old banana port of Oraca­bessa on the nororth coast, Golden Eye tremendously lacked any sort of comfort.

It was to Fleming a spartan retreat where he immersed himself in vodka and cigarettes.
This extended to his political opinions, from The Express as quoted above:
Fleming had little regard for the United States, calling it: "A society that fails to establish a clear moral definition of right and wrong."

In case that wasn't clear enough, he also believed that Americans were, "Totally unprepared to rule the world that is now theirs."
This left Caspar in an uncertain home, where parents fought and retaliated against each other with affairs, in which a man without certainty of the goodness of the future wrote about the struggle for the world against the constant tide of corruption, insurrection, and terrorism that marked the era after WW1 in which he grew up.
With a mother who indulged him too much, and a father who was sternly ascetic in all but his romantic affairs and chemical consumption, Caspar must have found the world bewildering and veering out of control.
The transition between the joyful celebration of childhood that is Chitty-Chitty-Bang-Bang and the real world story behind it is jarring, but represents how all of us in the West have grown up now that the parasites have attached themselves.
Our civilization was destroyed by a battle between shopkeepers and kings which the shopkeepers, with the aid of the working classes who always favor short-term pleasure over long-term sanity, won. That led us to the instability of democracy and the war it kicked off in 1914 that left much of England and America fatherless.
During the 1960s this intensified as the West consumed its own wartime propaganda, paralleling its struggle against social hierarchy for equality during the quest for worldwide democracy, and further removed any anchors and consistency by importing the world for its new multicultural design.
No wonder so many children of Generation X were lost. The Flemings showed us an archetype which later became real: narcissistic combat between parents, political instability, and children caught in the middle with a future of jobs, taxes, and divorce that no one could look forward to much less endure.
We are all the shattered children of a shattered time. Sanity only returns when we re-establish social hierarchy, the opposite of meritocracy which chooses people by personal traits of nobility and aggression instead of ability to leap through academic and bureaucratic hoops, and places the most competent among us in power again.
Until then, all of us are Caspar Fleming, looking at a future we cannot stomach while we attempt to endure the raging uncertainty of the present.
Tags: caspar fleming, generation x, ian fleming