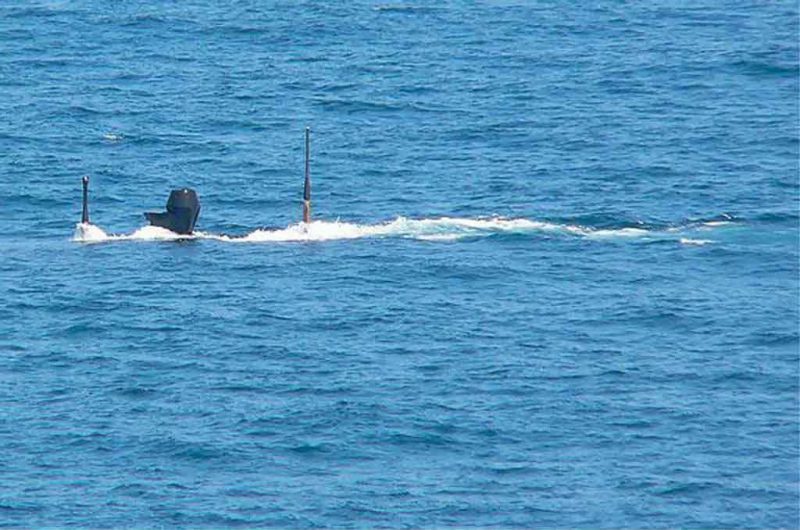 ~~~
Into interesting times we have wandered. We are watching democracy join Communism, fascism, National Socialism, and theocracy in the dustbin of history.
Despite supposedly higher jobs figures, few are fooled by the state of the economy; inflation ate up any gains, with more to come as government keeps spending money like a drunken sailor and, worse, imposing ideological agenda upon business and individuals, passing on tons of costs that should be funded by government because they represent a Leftist agenda.
In the meantime, we are seeing how we have a society of deracinated losers who have been endorsing Leftism only because they are comfortable and bloated, but anonymous because of equality, so have a vast craving for "relevance" which they see as the new, revolutionary thing, so they repeat dogma from centuries ago.
Egalitarian societies produce narcissistic people, which means that they immediately disconnect the consequences of their actions from the symbolic value of those actions, and therefore do their best to use their actions as signals and symbols instead of means to an end.
In other words, their real end is looking relevant and generous, and the logical end of making reality better is forgotten.
These things fool groups, and foolish leaders use them to keep order instead of orienting society toward a goal. From that comes the path to revolution and decay. Smart leaders set up social hierarchy, reward the good, and orient society toward qualitative improvement.
Every time a group gets seduced by the idea of equality, with each person thinking that this sets him free from worrying about the actual consequences of his actions, that group embarks on a type of idol-worship that is secular and based in manipulating others.
Narcissism results. In the West, we faced religious wars, plagues, invasions, and class warfare within ourselves, and that brought us down by arriving at a compromise in which we decided to be narcissists but try for that nice bourgeois lifestyle instead of being conquerors, inventors, and creators.
In its final stages, democracy is broke. Bankrupt and debt-choked, the West staggers on, facing resource constraints that we alleviated through globalism. Our lifestyle is maintained by cheap food from abroad and oil that shows up in giant boats.
We could do otherwise. After the coming chaos, whatever nation manages to be entirely self-sufficient will rise above the rest. For it to do that, however, it will need to get rid of the ideology of equality, the practice of diversity, and socialist-style vote buying through entitlements.
We are coming to the end of a 30,000 year cycle. When humankind discovered how to manipulate each other through appearance and later words, symbols, texts, and movies, the process of living for the sake of being alive went away, replaced by living for the ability to manipulate others.
That created a type of codependent narcissism which was made into dogma by egalitarianism, but is at its root individualism, a type of fatalism which believes that the world is bad and therefore must be suppressed and dominated by human symbols.
In the narcissist mind, being important and relevant enough to impose your will over the parts of nature that you find scary is the most relevant quest. These people seek power and wealth, but only to enforce their demand that the world recognize them and that they be seen as "right," not in themselves.
Things have gotten to the point where we either act now or accept slipping away into permanent oblivion. This frightens the Left, including China, so they had the Clinton political machine fudge an election and steal power while taking cash from China.
As it turns out, ideological signaling works badly in reality, so now the fall of Western governments has begun. No one dare tell the voters that the free stuff from grubmint, the cheap labor from immigration, and the abundant products of globalism will go away, but they must.
So now we enter the conversation about whether we can handle these difficult challenges, mostly at a mental level, or whether we simply want the palliative care of more entertainment, social media, and garbage products and gadgets to keep our minds sedated while we wait for the end.
~~~
~~~
Ils représentent les échantillons les plus variés de ces races de la vieille Europe dont il y a le moins à attendre. Ce sont les produits du détritus de tous les temps : des Irlandais, des Allemands, tant de fois métis, quelques Français qui ne le sont pas moins, des Italiens qui les surpassent tous. La réunion de tous ces types dégénérés donne et donnera nécessairement la naissance à de nouveaux désordres ethniques ; ces désordres n'ont rien d'inattendu, rien de nouveau ; ils ne produiront aucune combinaison qui ne se soit réalisée déjà ou ne puisse l'être sur notre continent. Pas un élément fécond ne saurait s'en dégager, et même le jour où des produits résultant de séries indéfiniment combinées entre des Allemands, des Irlandais, des Italiens, des Français et des Anglo-Saxons, iront par surcroît se réunir, s'amalgamer dans le sud avec le sang composé d'essence indienne, nègre, espagnole et portugaise qui y réside, il n'y a pas moyen de s'imaginer que d'une si horrible confusion il résulte autre chose que la juxtaposition incohérente des êtres les plus dégradés.
"They are a very mixed assortment of the most degenerate races in olden-day Europe. They are the human flotsam of all ages: Irish, crossbreed Germans and French and Italians of even more doubtful stock. The intermixture of all these decadent ethnic varieties will inevitably give birth to further ethnic chaos. This chaos is no way unexpected or new: it will produce no further ethnic mixture which has not already been, or cannot be realized on our own continent. Absolutely nothing productive will result from it, and even when ethnic combinations resulting from infinite unions between Germans, Irish, Italians, French and Anglo-Saxons join us in the south with racial elements composed of Indian, Negro, Spanish and Portuguese essence, it is quite unimaginable that anything could result from such horrible confusions, but an incoherent juxtaposition of the most decadent kinds of people."
— Count Arthur de Gobineau. Essai sur l'inégalité des races humaines. Paris: P. Belfond, 1967.
~~~