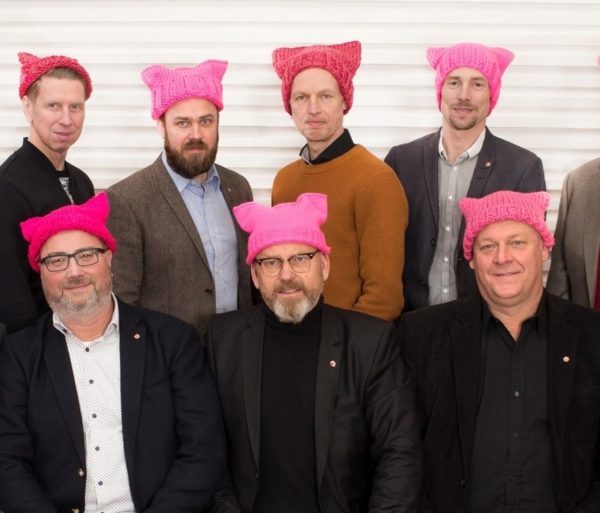 Amerika has taken the lead on the Right in criticizing the unifying method of our society: control, which serves only the individualistic ego, as opposed to cooperation, which requires a purpose and therefore invokes questions like "who are we?" and "what should we be doing?" which make it unsuitable for consensus politics.
Control is a philosophy of mass motivation: break people down into individuals motivated by external material reward, create a fungible crowd, demand that it do and believe the same things, and keep it individuals in constant fear that they will "stand out" from the crowd as having violated the fundamental principle of the crowd, and simultaneously motivate them to "stand out" by demonstrating their allegiance to the idea that unites the crowd. This creates a mass of people who are fundamentally inert in their confusion but can be used as means to an end; the trap in control is that control only serves itself, and those who hope to use control find themselves being swallowed up by it. Control is at first power, and later, inversion of the will through its enslavement to the need to continue and further control.
More voices on the Right are joining a critique of the nature of control:
This system, which still dominates the present-day power structure, has some troubling aspects that help to explain the growing dysfunction and decline of our society. I want to draw attention to two in particular.

First, because power is based on control rather than on ownership, there is a constant need to justify it through appeals to the emotions of the masses. Rather than being defined by the interests of the masses, democracy is defined by what can be sold to the masses, which is definitely not the same thing. Secondly, the need to demonstrate competence outweighs the need to have actual competence.

The great irony is that these two characteristics are produced by a system dedicated to efficient control and getting results, but in effect they work against efficiency and results.
The defining attribute of control is its focus on external features and motivations. This pairs handily with equality, which insists that people are essentially the same, and that changes in behavior and motivation are regulated by their position in society, wealth, power, education, social group and other factors that are outside of their personalities.
External factors are those, in other words, outside of individuality itself: the moral and realistic choices of an individual based on what that person understands and values. The "understanding" portion of that calculus involves a good deal of genetic determinism, since intelligence and most preferences are biological in nature and thus heritable.
Control can only be opposed by cooperation, which requires a sharing of purpose and values, both of which arise from internal traits and are assessed through gut instinct and intuition including aesthetics. Cooperation unites unequal individuals in the pursuit of a shared goal, knowing that while each may benefit differently, all achieve the baseline benefit of reaching that goal.
The way to understand inner traits is to explore the nature of thinking:
We discover true hypotheses by attaining to a clear knowing, by achieving a transparency of thinking. (Such transparency must, in practice, be achieved actively – not least by rejecting false assumptions.)

Truth is then seen – but it is not imposed on us; it is possible to know and to deny (that is a consequence of human agency, or free will).

The proper conduct of science involves attaining this clear seeing – which is a question of attitude, which is dependent on motivation: on wanting, more than anything, to know.
External thinking does not focus on clear understanding of the world, but instead is inward looking toward human individuals and their impulses or reactions to stimulus. Internal thinking is more reflective, contemplative and most of all, quiet. It suppresses the cacophony of desires, whims and responses that normally fill the human mind, and sees the world as close to as it is as possible.
What this leads us to is the most interesting of hybrids: a realist approach to philosophy, anchored in the fundamental ideas of religion, namely that for those who can think, clarifying the mind, finding eternal values and pushing aside the dual social and emotional impulses of humanity to discover something approximating a moral adaptation to existence.
Tags: bruce charlton, colin liddell, control, cooperation, external thought, internal thought, morality, religion