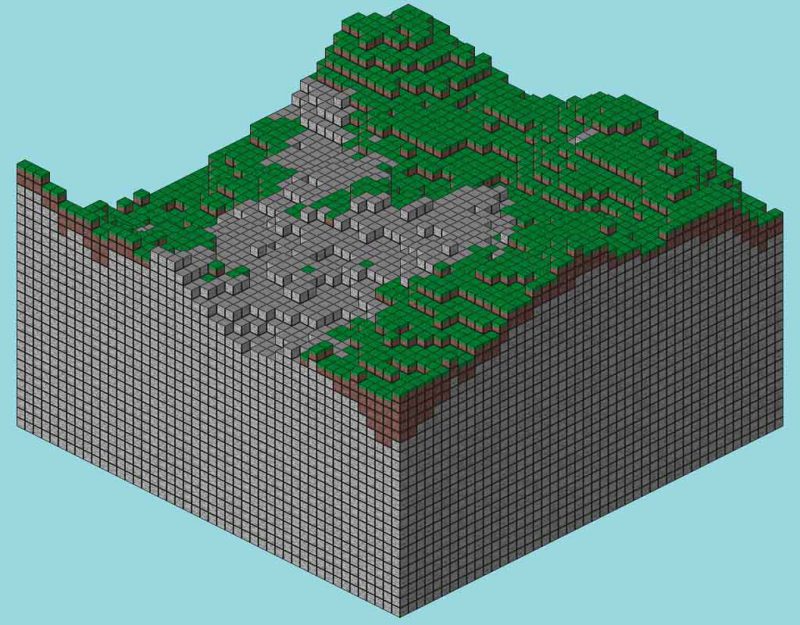 Every generation has some rallying point. In the 1980s, it was the shopping mall, coffee shop, record store, or bulletin-board system. In the 2000s it was internet forums. Somehow, we have gotten to the point where most people are on social media via their phones now, and this is the new public space.
Unlike previously rallying points, social media has combined news links with everyday interactions, in addition to allowing quick uploads of image memes and videos. This naturally brings politics and policy into the sphere of everyday communication, and from that comes unending conflict.
At this point, social media has created a nationwide political conversation in the midst of the space where we socialize:
A lone video of the violent arrest that led to the death of George Floyd posted last Monday on Facebook by a bystander, Darnella Frazier, has been shared by 52,000 people there and found its way to Twitter, Instagram and other social platforms, widening awareness of the episode. Since then, those outlets have been a tool to spread dissent and anger by those upset at Mr. Floyd's death and those disturbed by the sometimes violent actions of both protesters and police in cities across the country. Social media played a critical role in galvanizing the protesters through the quickly shared video around Mr. Floyd's arrest, said Alex Stamos, director of Stanford University's Internet Observatory. "It nationalizes local issues like this," he said, adding that "maybe 20 years ago this might have only been covered at the local press."
With the internet, we can connect humanity, and then have a collective freakout over something for being more important in symbolism than reality.
In reality, the George Floyd arrest can be explained by common sense: be on drugs, have a heart condition, get arrested, and then freak out, and cops will pin you down by whatever means they have. All the blather about "illegal holds" misses the point that three people were holding down three parts of the perp, which means that he was thrashing about so violently that restraining him was necessary in order to keep him from hurting himself. Armchair lawyers have no idea what they are talking about on this one, but it will all come out, just like the medical examiner report finally came out and revealed he had methamphetamine and fentanyl in his system, making him an amped-up explosion waiting to happen who would feel no pain. Possibly he swallowed his stash upon realizing that he was going to be arrested. Either way, this is a sad death, but not murder or even manslaughter. A man died in the midst of a process that would not kill an ordinary person. Most Americans know that if you are unwell, on drugs, and attack the cops, something bad will happen, so we try to avoid this scenario.
However, by the very nature of connecting a large group, the George Floyd narrative must be dumbed down to the lowest common denominator, and so we end up with seeing a knee on a neck — despite this not being a fatal hold, if you do it right — and some guy rasping "I can't breathe." Everything else gets ignored, and this shows us the great danger of social media: it has built-in spin.
Most of us on the Right, accustomed to having our messages and accounts deleted by low-paid labor which leans Left and management which thinks it gets stunt points for pulling outrageous Leftist outrages, want social media to be forced under the common carrier standard as was the case with telecommunications before the internet, and was where the law was going before the Communications Decency Act carved out an exception for social media:
But the court, in the 1991 case Cubby, Inc. v. CompuServe, Inc, found CompuServe could not be held liable as the columnist's distributor because CompuServe did not review any of the content on the forums before it was posted. Without knowledge of the libel, CompuServe could not be held responsible for it.

Four years later, in 1995, another New York court took a different approach in Stratton Oakmont, Inc. v. Prodigy Servs. Co. Prodigy was a web services company with two million subscribers that hosted online bulletin boards, including the popular site MoneyTalk. Because Prodigy moderated its online message boards and deleted some messages for "offensiveness and 'bad taste,'" the court found that it had become akin to a publisher with responsibility for defamatory postings that made it onto the site.
In other words, we are OK with the idea of sites removing illegal content and spam, but we figure that if they remove anything else, they have approved everything that remains and should be liable for it.
That way, if some Leftist organizes a violent attack on Twitter, and Twitter did not remove the messages, Twitter finds itself hauled into court.
This falls under the realm of law used previously with telecommunications law, but going back much further, known as common carrier law:
A common carrier is defined by U.S. law as a private or public entity that transports goods or people from one place to another for a fee. The term is also used to describe telecommunications services and public utilities.

The word "common" is an important distinction here. A common carrier, such as a bus service, offers its services to the general public, unlike a private carrier that might be available to specific clients on a contractual basis.
The key part of the definition is that this is a private company acting as a public service, much like a bus line would. It carries the Nazi and the Black Panther alike, if they can behave themselves; since it does not oversee who its clients are, or insist they conform to certain viewpoints, it is not liable for what they do even when using its service.
We can see how practical this is by imagining the opposite. If telephone services were not common carriers, they could listen in to make sure that you are not texting Pepe memes or saying naughty words in late-night conversations with your ex.
Right now this topic is ramping up because § 320 of the Communications Decency Act has up until now provided an exception to common carrier law for social media so that they can remove whatever they want, and still receive the same legal protection that a common carrier does.
Conservatives simply want to remove this exception, and make social media — which has become our new public space — play by the same legal principles as everyone else.
Tags: censorship, common carrier, social media