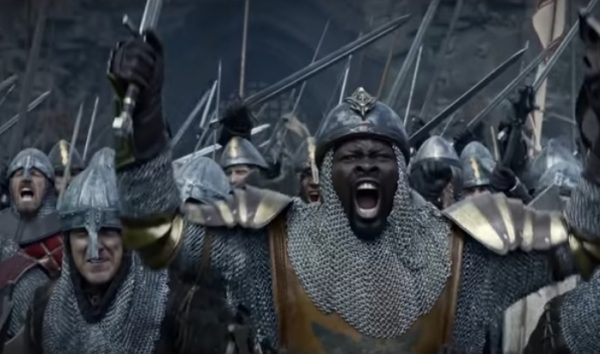 The Left uses the term "populism" to refer to political sentiments which arises outside the control of the Establishment. This leads to confusion, because to populists, their attitude seems to be an unpopular complex truth beset by pleasant illusions.
Foreign Affairs takes a stab at a definition of "populism" and comes up with a reasonable summary:
It can be hard to pin down the meaning of "populism," but its crucial identifying mark is the belief that each country has an authentic "people" who are held back by the collusion of foreign forces and self-serving elites at home. A populist leader claims to represent the people and seeks to weaken or destroy institutions such as legislatures, judiciaries, and the press and to cast off external restraints in defense of national sovereignty. Populism comes in a range of ideological flavors. Left-wing populists want to "soak the rich" in the name of equality; right-wing populists want to remove constraints on wealth in the name of growth. Populism is therefore defined not by a particular view of economic distribution but by a faith in strong leaders and a dislike of limits on sovereignty and of powerful institutions.
In other words, populism recognizes the nature of power, which is to use institutions to limit the organic nation and parasitize it for the benefit of international elites and home-grown toadies.
It is "populist" only in that it is meta-democracy, or a popular sentiment created outside the controlled confines of courts, voting and public discourse. It is a cultural wave pushing back against how politics frames the narrative and artificially limits choices based on the pretense of people in groups.
Donald J. Trump may have been elected by the Tea Party, which did not die, but went underground and infiltrated other groups. In the same way, the Alt Right arose when those who were disgusted by both mainstream conservatism and narrow minded HitLARPing nationalist groups came up with a more comprehensive platform that rejected Leftism instead of merely rejecting certain types of diversity.
Where conservatives think we can import people from the third world, "educate" them in our ways and have them live among us, the Alt Right realizes that diversity as a whole fails. Where Nazis single out African-Americans and Jews, the Alt Right points out that every group acts in its own self-interest alone, and in the Machiavellian realpolitik and so ideas like "we are all one" and diversity can never work no matter what groups are involved.
Populists also recognize the nation as an organic entity, or a people. This means that it only lasts so long as its founding group remains unmixed and with its traditions intact. To a populist, social standards must be enforced by culture, and having government step in the way makes government into a parasitic and corrupting force.
Since the adoption of liberalism in the West, a process that took over a thousand years, we have become materialistic or focused on material goals instead of doing what is right. That includes deference to institutions like law and politics, a facilitative society that aims at empowering individual choice over commonality of purpose, and the mentality that whatever is profitable, popular or socially trending is more important that doing what is good, beautiful and true according to the order of nature.
The pushback began once it became clear that Leftists had buried our society in so many rules and precedents that any action except moar Leftism was demonized, ostracized and made politically incorrect. As a result, people have realized that we are now inverted as a society: all of our institutions are corrupt and cannot be saved, and anything done to "improve" society strengthens the evil. Instead, we turn back to the organic nation, and focus on saving that instead.
Tags: alt-right, brexit, democracy, donald j. trump, marine le pen, nigel farage, populism