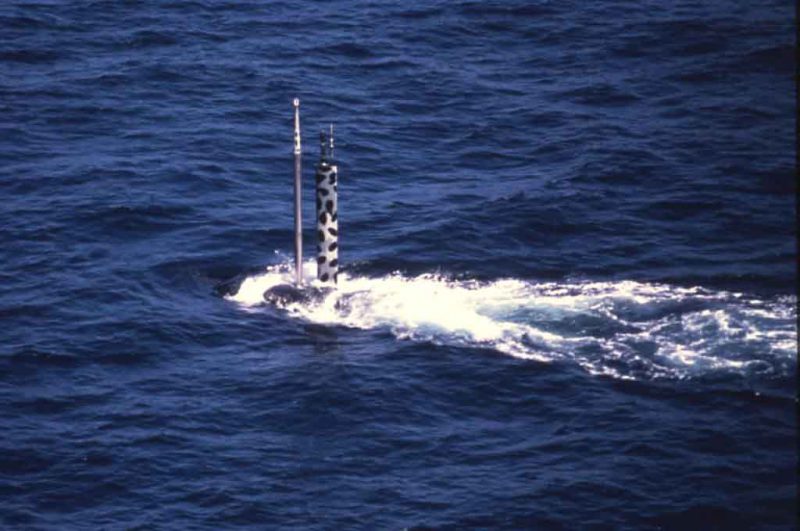 ~~~
First a few words on where we are:
We moderns find ourselves in the position of making a choice. Do we stick with individualism, knowing that it is a path to death and Chinese domination, or admit that we need some goal beyond ourselves, like culture and nature? If we opt for realism, modernity must die.
Donald Trump made a good first step by revealing to us that our system is beyond salvage. When an election pauses, then reverses after a 3:00 AM recount, it is time to investigate, and yet that is the one thing that the system refuses, except with manipulated "recounts" that do not address the real problem, which is fake ballots and algorithms tweaking things behind the scenes.
When your democracy — and yes, eckshyually fedora types, we are a democracy, albeit a constitutional republic, but if voting is involved, you are a democracy, just not a direct democracy, which is where your confusion is; like most moderns you assume a narrow case (democracy = direct democracy only) sort of like you assume that all conservatives must be neoconservatives — cannot peacefully and fairly decide the transition of power, it has invalidated itself. When it does so for a vested group interested in its own power, you are ruled by tyranny. At that point, you have become a threat to yourself and others and need to be locked in a padded room with Paul Anka's Greatest Hits on repeat.
At the time all of this election drama started, I suggested that Trump has advanced on three layers — surface, procedural, and criminal — with the caveat:
Trump refuses to smite these people. He did not go after the rioters. He has not had anyone arrested, at least not directly. There has been no spate of hiring. He knows that the Left wants him to act like a tyrant, because that will fit into the Leftist narrative and seem to "prove" it.

Instead, Trump and his team have launched a series of legal challenges that may not even be decided by the time his second term is over. This keeps the Right in the role of Innocent Victim, and forces the Left to reveal itself as Cruel Aggressor.

Instead of going after them, he focuses on revealing them. He shows what they have done, and this separates America into two groups: those who are OK with corruption because they believe in the ideology behind it, and those who believe that corruption is unacceptable.
In order to fully reveal the crisis of America 2021, he had to push things to a breaking point:
However, he faces a stopping point, which is that "a crisis avoided is a crisis ignored." Meaning that if, like Reagan, Trump were to patch up this mess of a country, he would only do so in order to hand it over to the same group of people. We need not just regime change but a change of system. Whatever happened after 1790, something went wrong — observers like myself point a finger, but probably not the index finger, at the Fourteenth Amendment — and now the system has become exactly what it was designed to avoid.
We all had high hopes for January 20th. Perhaps Biden would reach out toward the Bible, and an olive green wrist would slap cuffs on him and march him down the ramp to a waiting Zil which would take him to Guantanamo. This seems fair at least.
But as I pointed out, there is a pattern:
My feeling has always been that he has three prongs — calling out local counts to get them adjusted, a Bush v. Gore style Constitutional case, and finally, the SIGINT his team captured the night of the steal — and he keeps using those in order, each time proving that the system is irretrievably corrupt.
At this point, Trump has all of the cards. He has done the polite thing and accepted the decision of Congress — but not conceded — and taken off to the golf course to relax for awhile. However, he has made no bones about the fact that this is not over:
"We'll do something, but not just yet," he told the Washington Examiner as he sat at his regular table in the Grill Room of the Trump International Golf Club. An aide to the former chief executive then swooped in and swiftly, but politely, ended the interaction.
He needs the world to absorb what has happened, and for the memory of the fake Capitol riots to fade away (since the Capitol police basically allowed this to happen, one must consider them fake, or at least partially engineered).
He still has this three methods of attack. The inauguration and resulting drama simply provides more evidence for what he will prove, which is a coordinated election theft, SpyGate, and fake impeachment engineered by a cabal which rules the American government from within through the aid of Wall Street and China.
If the Democrats impeach him, as they seem sure to do, they give him a day in court to introduce all of this material. If they fail to do so, he still has state civil court for a Bush v. Gore style challenge, and somewhere out there a special prosecutor still lurks, uncovering information (or sorting through what he has been presented). Not all parts of American government have fallen, and huge parts of intelligence, military, and legal agencies want this resolved, and will view a Chinese takeover of our civilization as a very bad thing indeed.
We all hoped for gunfire and arrests on January 20th. That would have been fitting! Instead, we have to sit in for the long haul. The GOP has revealed that it must be purged. The world economy is headed for a crash. China is about to start a war.
At that point, he can point to the evidence and say, "see here, we trapped them communicating, and there's the message from China coming in, and they act on it here." The Democrats want to impeach Trump to prevent him from returning, but as usual he distracts with his right hand while moving his left.
They have no idea how technology has made it easy to track them through their cellular phone data:
Digital rights advocates reacted with alarm to a report published Friday detailing how Defense Intelligence Agency analysts in recent years bought databases of US smartphone location data without first obtaining warrants.

Last September it was revealed that the US military was purchasing device location data from apps—including a Muslim prayer app used by tens of millions of people around the world—and using it for counterterrorism purposes.
You do not need a warrant if the provider sells it to you. Even more, internet traffic can be trapped the same way, and contact-tracing software specializes on linking people to connections and in turn, getting a picture of the groups who are communicating with each other.
I suggest that people stop moping about. It was never guaranteed that action would take place before the inauguration, nor that being out of office would stop Trump from continuing his legal actions, nor that others in government have set into motion legal actions which are simply gathering data from the ongoing acts of Democrats.
If they faked an election, seized the presidency, and then did things as commanded by China, and this can be proven, they are all going to jail. Apparently we must be patient to see if this will come to pass.
If that is proven, the American government will dissolve. We will get not just regime change but System change. Our government will have to revisit Marbury v. Madison to reconsider judicial review, re-interpret or repeal the Fourteenth Amendment, and make other fixes to get back to what the Constitution designed.
Even better, we can feel a sea change afoot, not just in terms of regime change and system change, but attitude toward modernity. People no longer want to defer to external authority; they want a natural order where they are responsible for themselves only and have a cultural framework and orientation toward the good. We have seen that if we tolerate the bad, it takes over, so this new society will point us toward the good and start yeeting out those who go the other direction.
For centuries, we have based our societies upon pluralism, or the art of compromising in order to keep procedure in order so that we do not need strong authority. This created systems that perpetuated themselves with "noble" goals like anti-poverty, equality, and anti-racism.
These systems act as Systems always do, which is to narrow the requirement for success from succeed in reality to obey the system. Meritocracy, ideology, and even consumerist profit motive all work to take the focus away from results in reality and to turn it toward what most people think is okay-I-guess. This comes with an increase in red tape and taxes, as well as having too many people on the committee and stirring the pot, resulting in a neurotic approach which bogs down in the many thousands and millions it must pay off or placate in order to act. Societies strangle themselves by trying to be good to everyone. What humans think is good is in fact bad. Every human society so far has self-destructed by adopting class warfare to placate its underclass, bureaucracy for efficiency, and "politeness" which consists of avoiding anything which might offend anyone, which in a diverse society means just about anything will offend some group.
As it turns out, these are as destructive as Nazism or Communism, and we must avoid them. Trump has shown us the first step. It is up to those who remain free of mind to take the remaining steps, and enforce the change that humanity needs. If we fail in this, not just the USA, but all of humanity will pass into darkness, and continue degenerating until we become low-IQ hominids.
On the other hand, if we liberate ourselves from the need for a collectivist or individualist system that ignores the necessity of having a goal beyond humanity itself, we can finally fix ourselves and get to the stars.
~~~
~~~
~~~
~~~
Tags: election 2020, linkpost, periscope