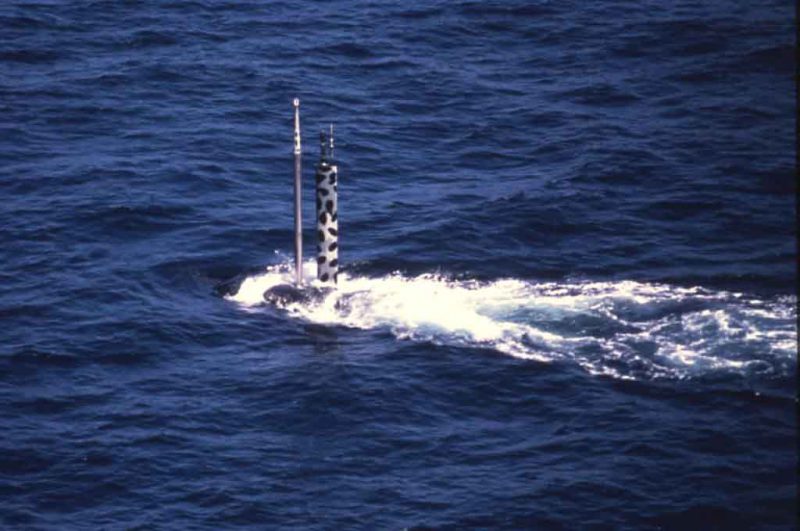 ~~~
A good temperature gauge for how things are going with humanity can be found in the behavior of people on the street. If they are driving erratically, both distracted and aggressive, or wandering around in a daze in grocery stores and post offices, something has gone wrong with The Narrative.
In this case, people are immediately freaking out about the stock market, which shows us the ongoing failure of the Carter II style Biden administration, but in the bigger picture, the fulfillment of the prophecies of Donald Trump.
DJT told us that Europe needed to re-arm, Big Tech was failing, that we needed to disconnect from failing China, and that a strong deterrent would be needed to prevent the rising Russia-China axis from seizing most of the world.
With the war in Ukraine, Europe is re-arming. They are dropping both their old gear and their new experimental toys into Ukraine through mad dashes and night flights during times when SovietRussian satellite cover is weak.
In the meantime, China seems determined to pursue an expansionist policy as the market senses for the first time just how fake the figures are. Speaking of figures: the markets are also sniffing around Big Tech and smelling corpse.
It has become clear that the nationalists got it right. The postwar order which extended itself after the Cold War ended now looks a lot like a bubble, and we are dealing again with the problems of the 1820s which we skipped over with the last few wars.
Russia-China in the meantime have revealed to us who they really are. Whether or not Putin reduces Ukraine to smoking rubble, he has lost the goodwill that came after the Cold War, and China has shown itself to be the new Genghis Khan.
When we say that history repeats, we mean that cycles repeat and the same patterns emerge as the same actors, responding to the same stresses, do the same sorts of things. Stalin and Khan are astride history once again.
In the US, it has become clear that the Biden Administration wants to transform the USA into Tammany Hall, where everyone is poor except those who work for the system. He will destroy the middle class if he can.
Like most Stalin-esque or Boss Tweed style figures, Joe Biden does not think far into the future. For him there is only today and maintaining his power, and if everything goes into the toilet, he is insulated and will laugh as the world burns.
Leftists, convinced of their absolute moral rightness by limiting their perception of morality to equality as a replacement for "evil" natural selection and qualitative assessments of character like we find in caste systems, favor tyranny or power for the sake of itself simply to exclude all competition. They want to win, and would rather rule over ashes than be little people in a thriving nation.
They want to make you dependent on a system that you voluntarily obey in order to take advantage of opportunities. This is the nature of soft totalitarianism. It does not compel you at gunpoint, but sticks you in an "equal" ghetto until you are willing to enslave yourself to a corporate or government job just to have a normal life.
Our current corporate environment has been created by the sheer burden of Leftist costs — high taxes for entitlements, affirmative action, legal protection for unions, burdensome and ineffective regulations — that ensures both that only large companies survive, and that they will be bloated and unaccountable because of high turnover and duplicative, conflicting roles.
We now have a bureaucracy as onerous as that in the former Soviet Union but have privatized it, and Biden wants this to continue. When you need to be part of the system to get ahead, no one will speak wrongthink for fear of losing their places.
Your corporate hell is in fact democracy as usual because once the forces of bureaucracy gain control, they take over everything and make it in their image. Bureaucracy arises when you get rid of social hierarchy and replace it with equality. Democracy, bureaucracy, utilitarianism, and bloat are one and the same.
People blame capitalism, forgetting that we live in a market socialist system and have not seen actual capitalism for a century. People blame corporations, but those are regulatory creations for the most part.
Most of us remain in denial because that is preferable to recognizing the need for inner change, meaning an alteration in the concept we have of life and what is good. When a system changes, we must alter our perceptions to stay centered.
No one wants to change their fundamental perception. This involves looking toward a society that is not based on bureaucracy and equality, but people quality as measured in the quality of the accomplishments they achieve in life itself and not some meritocracy.
In this world order, culture, not government or economics, would determine most of what was done. You would still have markets, but under a watchful eye. You would not have free stuff from government, or interact much with government at all.
Right now most live in a fantasy that our current system works and change is not on the horizon. But our governments are broke, people are not reproducing, ecocide is imminent, and social order has degenerated. Change is coming.
As a result, people adopt their little cope fantasies. The Republicans and Libertarians have their "parallel economy" and "just want to be left alone," forgetting that this leaves them without a functional civilization.
Most of the Right has spent this week foaming on about $40bn sent to Ukraine to help them resist a Russian occupation. Apparently these average voters do not realize that we spend trillions yearly on anti-poverty and anti-racism programs.
Forty billion dollars might begin to tip the scales in this conflict, but it is a rounding error compared to what our governments spend on socialism. To be outraged by the Ukraine spending, and not the rest, is to be in total self-emasculating denial.
The Left wants to make everyone into the same thing to make them easy to manage. The Right, both public and remains of the alt-right, wants to set up a Leftist society based on race. Neither approach will work.
The sooner we escape our illusions and start focusing on self-sufficiency as nations, the stronger we will weather the coming storm.
Leftism seemed strong because it weaponized denialism. Instead of working to make a great civilization, it argued, make individuals "happy" and all will be well. This has ended in tears like all Utopian plans seem to.
Now we face a choice: do we keep repeating the past, or try something new, even if it is both ancient and futuristic? We hold the future in our hands but are paralyzed by fear.
~~~
~~~
~~~
~~~
~~~
~~~
~~~
~~~
~~~
~~~