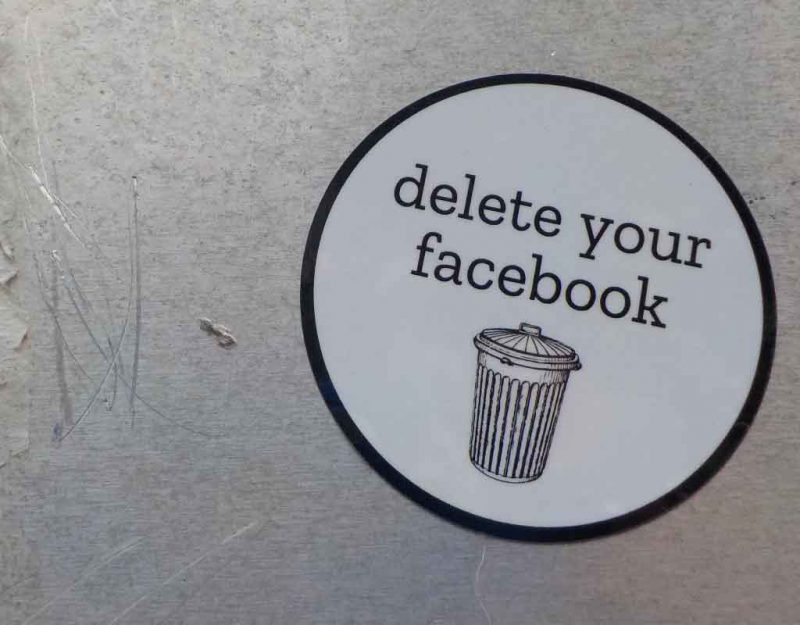 With the end of WW2, the Left won by destroying all potential competition. What remained was the struggle between mainstream Leftism, or the market socialism with democracy of the West, and fully-realized Leftist like the Communism of the Soviet Union and Maoism of Red China.
This became clear in the 1950s when it was revealed, as was true before the war, that the Leftist parties in America and Europe were taking donations and intelligence from the Communist East. This threatened to lose the Cold War, so was finally rejected in the 1980s.
Despite a popular blip during the Reagan years, when the Carter "reforms" were such lunacy that they savaged everyday prosperity, conservatism remained in remission during this time, drugged by the compromise (in order to be non-Hitlerian) to drop heritage from the platform during the 1960s.
Thanks to William F. Buckley, who kicked out anyone who talked about race, the Right painted itself into a corner, since minority groups always vote against majority interests and those who want to preserve the historical nation are by definition a majority group.
This means that in America and Europe, we are racing to a point where democracy will collapse because the foreigners here will have enough numbers to vote out conservative candidates henceforth, forcing the native population into revolution or civil war.
At the same time, the Left has now had nearly fifty years of unbroken rule, and we are seeing that all of their policies end terrible. People are zombies now, wandering from their broken homes to their treadmill jobs, shopping aimlessly to keep busy. This is no real life; it is an ersatz one.
Consequently, in what should be their moment of triumph, Leftists find themselves defending a failing Establishment Regime that, thanks to its pursuit of the symbolic victory of equality, has wrecked society and is experiencing pushback from normal, average people who want a better life.
In other words, we are following the Soviet Union and French Revolutionary governments into the abyss, having adopted the same policies — equality, socialism, diversity, bureaucracy — that they did, even if we chose a less extreme version and slower pace.
This has forced the Left to realize that now that they have power and a risk of losing it, they must move toward total social control, meaning that they seek to demonize contrary opinions and endorse censorship:
As surprising as it may sound, digital surveillance and speech control in the United States already show many similarities to what one finds in authoritarian states such as China. Constitutional and cultural differences mean that the private sector, rather than the federal and state governments, currently takes the lead in these practices, which further values and address threats different from those in China. But the trend toward greater surveillance and speech control here, and toward the growing involvement of government, is undeniable and likely inexorable.

In the great debate of the past two decades about freedom versus control of the network, China was largely right and the United States was largely wrong. Significant monitoring and speech control are inevitable components of a mature and flourishing internet, and governments must play a large role in these practices to ensure that the internet is compatible with a society's norms and values.
Under the private sector collaboration with media and government, this censorship is already happening, through the most effective propaganda machine ever created; in this system, we see what other people are saying, not what government says, and because dissent is missing, assume that there is consensus:
The result a decade later is that most of our online speech now occurs in closely monitored playpens where many tens of thousands of human censors review flagged content to ensure compliance with ever-lengthier and more detailed "community standards" (or some equivalent). More and more, this human monitoring and censorship is supported—or replaced—by sophisticated computer algorithms. The firms use these tools to define acceptable forms of speech and other content on their platforms, which in turn sets the effective boundaries for a great deal of speech in the U.S. public forum.
This causes Leftists to respond to the siren-song of "progress," which holds that we can make life better by eliminating problems, even if the causes of those problems remain:
At the moment, activists are pressuring Google and Apple to build greater privacy safeguards into their contact-tracing program. Yet the legal commentator Stewart Baker has argued that the companies are being too protective—that existing privacy accommodations will produce "a design that raises far too many barriers to effectively tracking infections." Even some ordinarily privacy-loving European governments seem to agree with the need to ease restrictions for the sake of public health, but the extent to which the platforms will accommodate these concerns remains unclear.
The original idea of the Left, egalitarianism, argues that people should be made equal, but that requires someone to make them equal, so inevitably also conjures up an all-powerful state. In order to justify this state, it must create "progress," which consists of missing the forest for the trees.
When a society needs to censor on this level, it admits that it has lost control and needs to constantly re-assert control to avoid regime change. However, this loss of control suggests a failure in the order itself — in our time, equality — which cannot be patched by control or censorship.
Their actions do not concern eliminating free speech per se but rather, exterminating non-Leftist speech so that unison and consensus can exist, allowing ordinary people to see nothing but Left-compatible speech.
Like political correctness, this form of control works by eliminating methods, namely ways of speaking about the issues that might lead to non-Leftist conclusions. If you cannot call a problem a problem, you end up critiquing it as a positive, implying that with a few tweaks, perfect awaits around the corner.
This follows the fundamental idea of equality itself, which is a desire to hamper the naturally talented so that they do not rise above the rest, because the individualism of each member of the group ("me first") requires that no one who knows better can exist and be allowed to speak.
If you imagine a group of monkeys who have lost their alpha leader, you can see what will happen: each member, fearful of being attacked for doing wrong or incompetent things, will demand that no one attacks anyone else, and that the group attack anyone who does.
At that point, you have order and unity of a lesser sort. No one steps out of line — a question of method, again — but no decisions can be made either because decisions involve conflict and one group being ultimately judged right and another wrong, or at least less right.
This replaces what civilization actually needs, which is a transcendent goal, usually comprised of culture, philosophy, and religion. This goal is semi-arbitrary, meaning that it cannot be proved in an absolute and universal sense, but instead is specific to that society.
Modern conservatives will recoil at the relativism expressed here, because it rejects the idea of a truth for all humanity and the idea that all humans are the same. Then again, that notion is an artifact of equality as an assumption, and serves nothing but the mob.
A saner view sees that civilizations exist as cycles of formation. Genetics shapes culture which then shapes genetics. They must start out with a vague assumption, pursue it and refine it through many gradual changes to details, and they will eventually reach a fully-developed transcendent goal.
That goal with then be both attainable and impossible to attain, in that it can be achieved by degrees but never fully, keeping society always striving to be better. Without that, civilization becomes a control force and falls apart, requiring censorship to keep the appearance of uniformity for as long as possible.
Tags: censorship, civilization