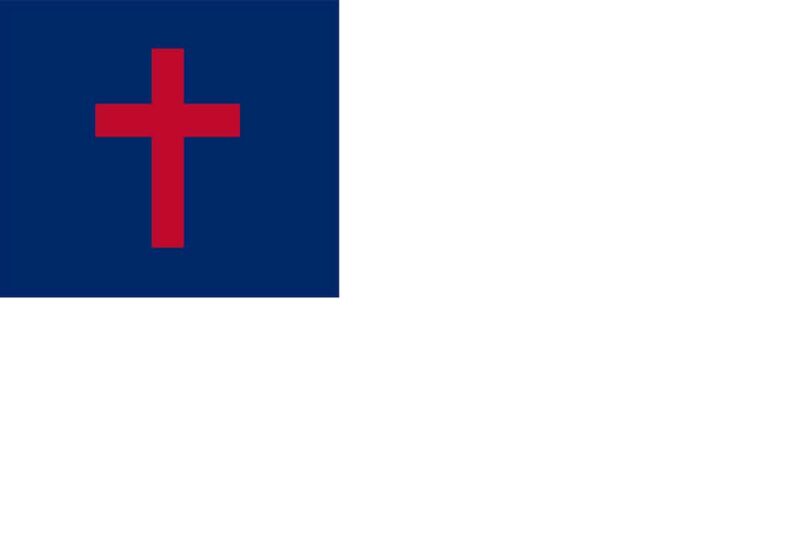 ~~~
What does the Age of Symbolism mean?
Humanity arose in an age of ignorance. We found ourselves capable of what is called higher thought and tried to come up with some reasons why as well as reasons why our world was logical. Early man, releasing the burden of knowing almost nothing, simply said "I do not know, but it seems benevolent" and created God or more accurately Godhead in which many gods represented the forces of nature that are also seen in human personality.
That however angered man after he domesticated fire. Now he had the power — like He-Man — and he wanted to remove knowledge of what he could not control, so he created superstition. If he avoided stepping on a crack in the dirt, he would not anger the gods, and therefore good things would come his way! Instead of facing a universe where he understood almost nothing of causality, he created a causality where a gesture could control the heavens.
Idol-worship came out of this naturally. Man wanted something he could control, so he invented superstition in the form of a tangible entity. Worship the golden calf and good things will come your way. If they do not, you worshipped the calf wrong; go back and try again. There was an answer for everything, just like in superstition, and even if it was wrong it at least made man feel better about the unknown. He felt like he was in control.
However, idols have a weak point, namely that if someone steals, captures, or destroys the idol, your gods are thrown down and so is your explanation of how the universe works that places you in a position of being in control. An idol like a sacred land places the spiritual in the hands of the material, and this upsets people because of the risk of the entire religion being disproven by an earthquake.
Consequently, people invented the abstract idol or symbol which conveniently dovetailed with language and pictographs, later alphabets like the runes. Where idols were presumed to be the only truth, symbols offer a truth and its opposite, which introduced for many the idea of moralistic religion in which there were "good" and "evil" and "good" consisted of forcing the "evil" to behave as if they were "good."
Where superstitions and idols offered a somewhat truth-agnostic "truth" (belief mattered more than outcome) symbols presented a partial truth: they sort of explained reality, but because other symbols could exist, were always seen as conjectural in part. This made them unstable; instead of defending an idol or sacred land, the early human now needed to use words and images to defend his truth-concept against all other potential truths.
The Age of Symbolism brought about the idea of semiotic warfare. If you convinced others of your truth-concept, your gods and people won; if you were unable to come up with a snappy comeback or rejoinder, your gods and people became seen as lesser. Whoever had the best explanation won; this intensified as materials science was added into the mix with its own partial truths.
Like all terminal things, this brought about a sudden intensification of one area of life. In an effort to prove truth-concepts, people looked deeply into materials sciences and came to understand much of the way the world actually works, at least in a heuristic. However, like symbols themselves, this existed without context and was assumed to be universal, absolute, and complete when it is in fact an ongoing process of discovery.
It has taken some centuries but now the Age of Symbolism is winding down. Partial truths omit the larger story of the lifespan of a change, which will have an initial boost simply from the investment required to get it going, but then become enmired as the complexity of applying it and its disadvantages become known. Symbolism motivates people and discovers the material world, but in doing so, fragments our view of the world as whole and having a point.
Politically it existed through democratization. For symbols to be powerful, they must be universal, which means that "everyone" must like them, and in turn that filters out via natural selection any symbols which do not flatter the pretense of the herd of its own goodness.
Now we are seeing the failure of everything:
Democracy which seemed to save us from tyranny has become dictatorship of the plurality, forming coalitions based on what is least offensive, which serves only grievance interests that in turn drive it straight toward a socialist (subsidy-based) soft authoritarian state.
Equality means a constant struggle to lift up those who are unwilling or unable to help themselves, essentially transferring all of our time, money, and energy from constructive activities to trying to plug holes that consist of infinite demand which then blames us for not doing enough anyway.
Individualism appeared to be the dominance of the unique human being over nature, but turns out to be a Crowd of individuals demanding the lowest common denominator from each other, with whoever has the least victim status being stolen from.
Agriculture produced the classic doom pattern of a fast boom and then an immediate plateau, followed by riskier implementations which are now failing as we see that our pesticides, herbicides, fertilizers, and infernal combustion engines are all causing us fatal cancers and reproductive harm.
Bureaucracy looked like it meant "equal treatment" (which cannot exist because people are unequal, in unequal circumstances, with unequal needs) but now means red tape, taxes, protected groups like unions and affirmative action, and lawsuits add a 30% VAT at every level of production.
Globalism has been the dream of politicians, scientific managers, humanitarians, and industry efficiency experts since the early twentieth century because these people lose power when sudden problems appear and the best way to avoid getting deposed by revolution or impeachment is to ensure total control, but now we are seeing that it means a global credit score, corporate bullshit McJob wage slavery, consumerist empty existence, and ugly cities scoured of value by the underclass needed for the circular Ponzi scheme.
Meritocracy has been a favorite universal answer, like "education" and "reason" and "science," to all of human problems, but its chosen city-on-hill elite ones seem to have panicked over a mild flu, hyped it into an excuse for totalitarian control, and used that as a bid for personal wealth, power, and importance. It turns out that schooling rewards those good at school, not those good at real-world solutions.
The Age of Symbolism carried forward the promises of idols, but made that system unstable because symbols can be countered with other symbols, bringing about an era of infighting that destroyed the West. No point blaming The Jews;™ they were caught up in it as well and are its victims also.
To leave the age of symbolism, we have to become radical realists of an ends-over-means morality, which unfortunately will either squeeze out or radically change Christianity. Apparently this is not a problem because it is dying anyway; that was probably inevitable because no one can disguise its foreign origin.
Ends-over-means thinking rejects control. On the other hand, control regulates external methods in order to create a unity of internal sensation so that people remain unwilling to change the course that they are on. Control is neutering, apathy, sabotage, and manipulation all in one; it is a form of solipsism, narcissism, or egotism as one would expect from a society devoted to individualism (equality = "every man a king" — if he can afford it at his corporate job after his socialist taxes for the diversity underclass).
In another vein, radical realism means rejecting dualism and materialism both. We cannot say that this world is formed of random material interactions any more than we can pretend that there is another perfect world that is what this one secretly wants to be. Life is more complex than either of those.
The philosophy in which I work, parallelism, suggests that we replace the individualist binary thinking yes/no pattern with one that looks at continuous parallels through the life of an action as understood in relative measurement to other options. In it, the only sin is failure to be realistic, and the only morality is function.
With that, we can wave our magic wand and dispell the miasma of the Age of Symbolism by seeing it as what it is: an infectious pathology spread through tokens, but most of all, an illusion. We did better to worship sacred groves of trees and embrace the mystery of life than we have with these false truth-concepts.
At the end of the day, it all comes down to optics. Most of humanity wants life to adapt to them instead of having to undergo the internal mental change required to adapt to reality. They react to fears or opportunities, but never do anything deliberately. Therefore they never look before the surface, only peer at the optics briefly.
To such people, logic is inverted: they cherry-pick reality, choosing what they can use, instead of trying to formulate a picture of the whole. Consequently, they seize on the optics that support their agenda, which is always collectivized individualism a.k.a. egalitarianism, and ignore cause, effect, and the whole of reality.
Coming out of the Age of Symbolism means recognizing these people for what they are, which is dependents on civilization. They cannot create it, and they seek to destroy it like they try to remove anything else which is realistic. Democracy gives them power and equality grants them perceived legitimacy.
The first step out of the mental ghetto of pathologies that is the Age of Symbolism begins with the rejection of that legitimacy, followed by a removal of their power, and then replacement of commerce/ideology with actual culture, at which point continental ethnic separation and the rise of hierarchy will follow.
That alone will be healing for a species that has wandered too long in the shadows.
~~~
~~~
~~~
Tags: age of symbolism, dictatorship of the plurality, diversity, diversitywatch, linkpost, news, parallelism, radical realism