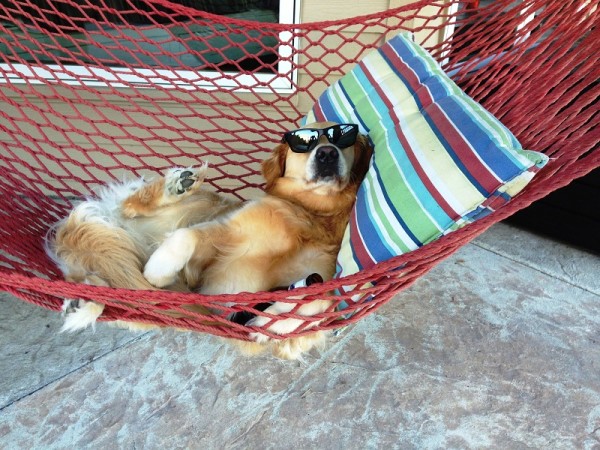 Do you know what really makes economists sad these days? Do you know what scares them? $10 per Blue Barrel Oil. I'm looking at this and wonder how these doomsayers turn chicken salad into something considerably less savory that comes out of a different part of the fowl.
Cheaper oil means cheaper motive power. Until John Galt invents the perpetual motion engine in his secret mountain hideaway, cheaper oil is the most effective and efficient way to make it easier for the masses to heat their homes, get from point A to point B, and save money on their food and entertainment that anyone could think of. Knock gasoline to $1.00 a gallon and my world gets about a $2,000/year pay raise. If you have your kids in a private school to avoid the gawdawful public ones, $1.00/ gallon gasoline is a 5% coupon towards the tuition.
But when we look at how the prospect $10 per Blue Barrel oil gets written up, you would think most of the people in the oil and gas exploration industry were cheering for M. King Hubbert's Peak. So what happens when shale oil technology gives us Hubbert's Lush, Green Valley instead?
Many oil exporters have already been put under pressure by the slump in prices. Among them, Russia and Latin American countries such as Venezuela, Colombia and Ecuador. Gulf states have also come under strain, with Saudi Arabia unveiling a record budget deficit of 367bn riyals (£67bn) for last year. Bank of America Merrill Lynch economists said the oil price slump meant that "the era of [Saudi's] material overspending is likely firmly behind us".
So let me see if I can wrap my little, stunted brain around the pissing, moaning and angst I hear before me. We have to stop fracking. We have to reduce crude oil production. We have to cut back on all the partying or else! Or else what?
Saudi Arabia could lose lots of money. Where would ISIS go for its oral fatwas and monetary donations? I'd be deeply saddened if the university that gave Abu Bakker Al Baghdadi a PhD in theology had to shut down.
Venezuela could afford far less socialism. That's a bit like an alcoholic bum no longer being able to afford another bottle of Wild Irish Rose. I'm still failing to grasp the fundamental crisis here.
Russia can't afford the antacid tablets it needs to comfortably swallow the Ukraine. Cry me a river of vodka tears, Ivan.
But couldn't domestic producers also suffer. I mean British Petroleum is laying off 4,000 people in Scotland over this. Couldn't this do the same thing to Exxon and Occidental petroleum in the good old US of Amerika?
Sure. Bring it. These are corporations that have deliberately aided and abetted the lies that were recently told in Paris about the deadly impacts of global climate change. Why would Exxon throw in with the Warministas? For the artificial scarcity and regulation that would be imposed.
Surely you jest, JPW! Corporations hate regulations and artificial scarcities. They fund lobbies to prevent this stuff from happening. It's the gravamen for the existence of Conservative Inc.™ Oh if only it bloody were, you Simpleton Mutts!
Artificial scarcities rock if you partially corner the market in the artificially scare item. Hubbert's Peak was a gift from the heaven to any major petroleum producer fortunate enough to own the mineral rights to several large fields. Prices are a partial function of scarcity. They move inversely with commodity supply. If you can't come by scarcity honestly, you can still kill abundant supply it if you buy a Barack Obama and get it shut off by disingenuous fiat instead.
As for regulations. Major corporations love them. Ma and Pa Middleton, Thomas Edison in his cozy, little lab and anyone else who moves product in basketfulls rather than truckloads gets killed by them. The impact of a regulation gets mitigated by scale. If the regulation in question imposes a unit cost that damages a business's competitive pricing strategy, it imposes far less of one if that number of units in the denominator has a long a vapor trail of zeroes behind the lead digit. This doesn't even impose a fly bite on Exxon. It potential kills a small fracking outfit. Thus, through the magic of Barack Obama's hope and change, we can regulate all of Exxon Mobil's competition out of existence and prevent large parasitic corporations from ever having to face the impact of improved technology or intelligent business strategy. It's no big riddle why Exxon Mobil is deeply worried about Global Warming.
So why do the big corporations and major petroleum plutocracies cry about $10 per Blue Barrel oil? Because simple people like me are getting enough wherewithal to not have to put up with Vladimir Putin or Barack Obama's raft of crap. We don't have to keep our kids in public schools that are staffed with ignorant teachers if we can more easily afford the drive to a private school. We no longer have to live in hell-holes like Detroit or Chicago if the commute from the 'Burbs is affordable. With our assets goes the tax base that people like Jesse Jackson vampire off of.
As for the whinging corporations? Can you imagine how the evil villains in the movie Solyent Green would have made out if I had set up JPW's Chicken Shack right in the middle of their marketplace and gotten away with it? Innovative business strategies are an anathema to major corporations. So is technological progress and individual success by anyone not in the corporate boardroom. These corporations therefore buy leftwing political influence to prevent intelligent thought from being rewarded and to tamp down on any personal success that gets attained through the use of anybody else's products. Moldbug basically screwed up when he failed to include The Forbes 500 in the membership rolls of his Cathedral. This is why all of the people I have written about above will massively intervene and thoroughly screw it up before any of us get to enjoy the positive and life-enhancing benefits of $10 per Blue Barrel oil.
Tags: corporations, economics, oil