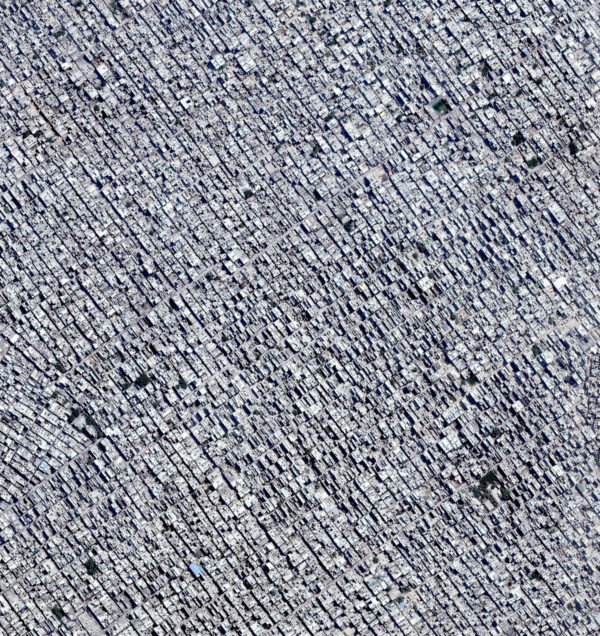 By the time democracy arrives, things are well and truly dead for a civilization and the only formalities remaining are the toe tag and the estate sale. Our ancestors knew that if you indulge the pretense of humans, or the defensive assumption that they are good, it will give them license to run amok, and that they have done.
What we have left of "civilization" is essentially an economy with cops, lawyers, judges and nagging nanny journalists riding herd on the chaos. This is predictable, because we can see that people without strong leadership behave like herd animals.
You can see the proof of my point if you work with any volunteer organization. Sit people down in a committee and they start making the same type of bad decisions that our nations are making. The cause is this bad decision-making, and the result is our terrible elites.
In cause-effect terms, the elites are the effect and our choices are the cause. They did not impose this on us; we imposed them on ourselves by selecting an unrealistic type of government, namely herd-based leadership which was inevitably capitalized on by a corrupt media, political class and lobbyist layer.
You can also see the same thing at a job, or even in personal lives. People in groups make terrible decisions. People are pretentious and selfish, generally. It is entirely logical that the end result of this process is awful government and its handmaidens, who will be massively corrupt.
The point is that, regarding leadership, we have a binary option:
The best oppress the rest. Some claw their way to the top, demonstrating exceptional ability. They then restrain the rest of the group because this restraint is needed for civilization. End result: more effective leadership, no runaway herd acting selfishly. — or:

The rest oppress the best. Strong leadership is feared, so society adopts weak leadership, which results in a slow but constant growth of many small problems which converge in a loss of social order and suicidal policies like endless war, immigration and quasi-legal corruption.
At the most abstract level, these are the choices we have in "government," and every single possible type of leadership structure fits into one or the other of these categories. Either we put the best on top, or we have mob rule.
The Americans tried a middle ground. Their Constitution is as complicated as an Italian race car, and yet, it was dismantled in as few as a dozen years, depending on who you talk to. After a disastrous civil war, two world wars, and now endless war in the middle east as the American Leftist regime goes the way of the Soviets, the Constitution is effectively dead.
And so, like people lost in a maze, here we are again, back at the same crossroads we have been at before. Best, or rest? The last two hundred years have showed us what the rest can do, and it is ugly: horrible jobs based on attendance more than performance, cities that are wastelands, corrupt leaders, gross mass culture, and what seems to be a decline in genetic ability to think among even the upper echelons of our society.
We are not just in trouble because of our system of government, but because it is making us incompetent. First, it redirects our attention from actual issues to symbolic ones, like how popular something is or whether it plays the politics or law game well. Second, the system promotes only those who think this way.
The Brexit/Trump Revolution (BTR) has much going for it. The weak point in its armor is that it scapegoats our elites for the mess we are in. We are in a mess, but the elites are an effect of that mess, not its cause. The cause is our reliance on herd voting and buying to make decisions, instead of having actual leadership.
Francis Fukuyama told us that we have reached the end of history, which depressed everyone because while the West is wealthy, it is dead in its soul. People hate their daily existence because it is humiliating, menial and incompetent, even at the highest levels of career and social life.
What he meant to write, perhaps, was that liberal democracy had beaten down all of its competition. That does not mean it is the best system; it was fortunate in its choice of allies, and often what works in the short-term is the opposite of what is needed in the long-term.
The thought of resurrecting society from the degeneracy of the unpunished herd is daunting in itself. We are not, however, rescuing everyone. There will be a new civilization and only those who "get it" and are useful will be welcome. The rest can be cast aside. This is always how it is.
Once we wrap our minds around the enormity of this task, it becomes clear that we should not be afraid to make the decision to go all the way toward what we need, instead of taking halfway measures. We are at one of those nexus points in history where all that was considered established is now fluid. Vast change is upon us, like it or not.
As modern citizens, we have grown up listening to constant voices — television, teachers, politicians, parents, friends — telling us that certain things are cast in stone, and that as far as changing them, the ship has sailed. But now, all of these stonecast pillars are in the process of collapse. We can finally move on.
Potentially what we are seeing is the beginning of a great time to be alive. The twentieth century was mostly carnage and stupidity, and so far the twenty-first has been worst, but that means that the trend of the eighteenth century has finally peaked and is falling. We can cease repeating the mistakes of the past.
For now, the herd runs free. Its low standards, enforced through utilitarian policies, harm those who can tell the difference between mediocre and good. Its indecision has attracted all manner of manipulators and parasites. Its policies have produced horror and evil as handmaidens in everyday life, making us all complicit.
The rise of the Alt Right has shown a challenge to business as usual, which means a continuing slide into decay. People across the West are tired of living in failed states and a failed system. It is time to think the unthinkable, and move on from liberal democracy a.k.a. oppression by the rest.
Tags: democracy, echo chamber, egalitarianism, end of history, francis fukuyama, groupthink, hive mind, leftism, liberalism, mob rule, the cathedral, witch hunt