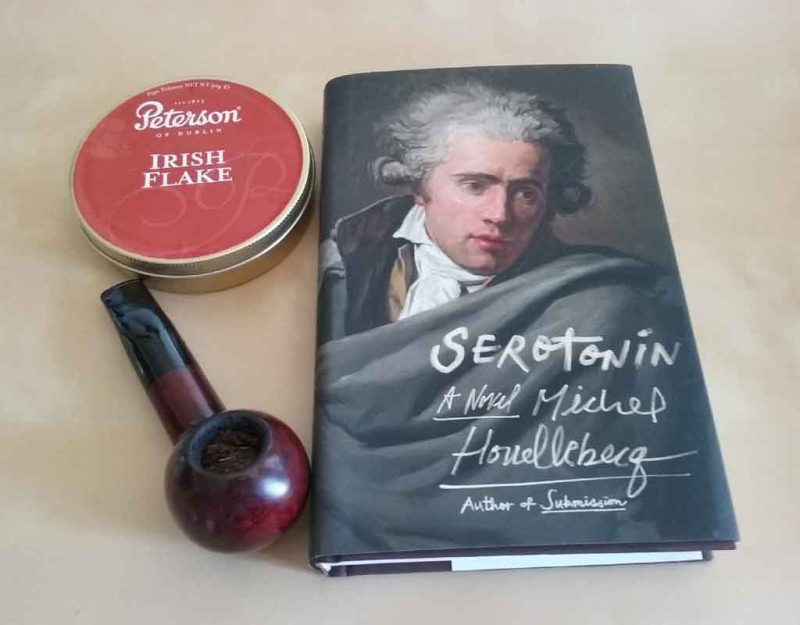 There is no favorite like an old favorite. Until it changes, that is.
In pipe tobacco, the ongoing trend consists of emulating whatever is selling the most, destroying unique blends and replacing them with generic ones. This shows us convergence, or the process by which all things become similar, because people emulate known successes.
If you wonder why around here we emphasize the idea that conservatism means "conserving the best of the past," instead of simply sticking with what is currently or in the near past has been working, you can see the reason in those little bits of tobacco.
We have to stand for something because otherwise, humanity reduces everything to whatever trend or fad is popular, and erases history. Funnily enough, most of our history from even a century ago remains unknown to us, buried under a stack of more recent trends.
Conservatism makes for a controversial choice. No one wants to be associated with the "stupid party" that has failed to conserve anything but business and defense. However, the basic idea of conservatism proves superior to other philosophies.
It comprises two parts, realism and transcendentalism.
The first means that we measure our actions by the results achieved, not the intentions behind our acts or how well those acts are received socially. We look at how things turn out in the world, and decide what we will repeat.
Transcendentalism says that we look at the whole of reality, see the beauty and excellence in it, and advance those in everything we do. Utilitarian minimums are not enough; our acts have to enhance life and bring out its inner essence of greatness and glory.
This clashes with the "wouldn't be prudent" administrative mentality of many conservatives who simply long for a "safe" option. We reject safe options in favor of risk, so that life may be interesting, even if some of us die. Call us unleashed maniacs, but life must have purpose.
I always liked this statement of transcendental thought:
When night falls
she cloaks the world
in impenetrable darkness.
A chill rises
from the soil
and contaminates the air
suddenly…
life has new meaning.
To see the transcendental, one must embrace the darkness as well as light, because their eternal conflict produces an incessant world of beauty. It cycles, and each time, it favors something better, at least if humans do not interrupt it!
In the same way, the old tobacco blends were not sugar-sweet and chocolate-flavored like the newer ones. They presented a powerful, challenging, and nuanced tobacco flavor which revealed its depth in a constantly-changing experience.
Fads come and go. Trends pass over and are forgotten, hidden in the bottom of the closet like an embarrassment once we see how, in the context of time, they really were silly after all. People chased them like idols because they were popular and that meant that those people could participate in the popularity, too, but that meant giving up on their inner ability to see the beauty of the world in order to slavishly follow distractions.
If you want to experience the transcendental, you can take a walk in the forest, or just sit with your loved ones without speaking. The presence of so much you love shows you that for all that we struggle, there is a reward, and it cannot be expressed in an outer form.
Instead, your soul swells when you confront the majesty of the trees, the silence of the forest, or simply the warmth of having people you adore close by, and spending time with them, even without communication.
Humanity is growing up, these days. We had a an adolescent tantrum where the individual decided that it did not want any order above it to constrain it, and it was going to eat that apple from the forbidden tree, slay that white whale, seize the power of kings and gods, or pretend to be someone that by birth it was not.
Now that our tantrum is over, and we are surrounded by the ruins, we see that it is time to go another direction. We need order in our lives, starting within our souls. Religion — which is external — cannot do this for us. We have to do it for ourselves.
Tags: linkpost, pipe meditation, pipe tobacco