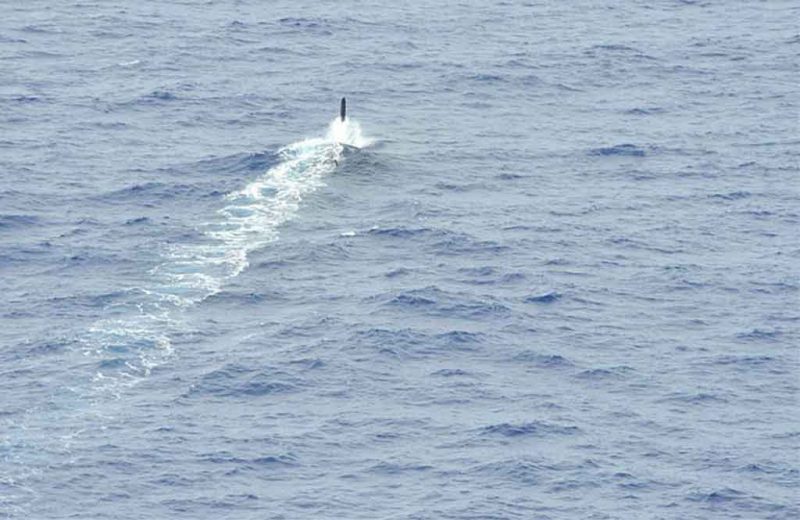 ~~~
A week from now, according to the procedure, Joseph Robinette Biden will be inaugurated as the forty-sixth president of the United States. However, several data points suggest otherwise.
First, the leaks have begun, as predicted here. Some are official leaks, like the declassification of Spygate/Russiagate data. Others will be unofficial. Americans are starting to realize just how dire the situation in which they find themselves turns out to be.
In addition, Team Biden has revealed its agenda for America: Carter-Obama style permanent poverty for everyone, with a foreign policy straight out of the Clinton book, which means that we drone anyone that we do not like while encouraging permanent foreign wars in order to destabilize Europe.
Many Americans have at this point realized that a vote for Biden is a vote for Xi, that the Bidens were up to something criminal in Ukraine, that Obama and Hillary are hiding behind the scenes, that Big Tech is controlling and in bed with China, and that if we allow this highly dubious election — votes discovered at 3:00 AM after the count stopped is a huge red flag — to pass without an investigation, we are going to lose bigly. We will no longer be a superpower; we will no longer be respected. We will lose value in everything we have, including land and businesses. Welcome to being a second-rate failed state.
I choose to believe that Donald Trump is competent based on his record of amazing competence that has bad optics to the Right and neutral optics to the Left. That is, without making big bold "fashy" moves, he cut immigration, slashed regulations, removed some taxes, appointed good people, and systematically destroyed the careers of numerous poseurs by appointing them and then firing them once they revealed their incompetence. His most powerful weapon has been his voice, and choice of words, in uncovering the true motives behind people. He has dismantled faith in the American government driven the Left to show us their final form, which is as wannabe tyrants who are so hellbent on acquiring power that they are willing to ruin just about anything.
This means that he likely staged a sting operation based in RICO involving the election theft, spying on his candidacy, and coordination within the Deep State, their allies in unions and organized crime, the Democrat political machines, woke billionaires funding them, Wall Street investment firms underwriting it all, and coordinators in China. If he pulls this off, he wins big: he undoes a coup and reverses the moribund direction of American government since the 1820s. He gets what he really wants, which is to be remembered not just as a competent man, but a good man, and the best American president. He will vault over our false heroes — FDR, JFK, Clinton, Carter, Lincoln — and ascend to the height with which we revere George Washington and Ronald Reagan. He will have temporarily saved us from The Human Problem, a tendency toward negativity and solipsism brought on by permanent civilization and the social pressure it creates which result in The Civilization Disease, or the tendency of groups to compromise based on the lowest common denominator in that group, driving humans to an anti-realistic or wholly illogical attitude. When you are a billionaire, your only real joys come from making things better, such as he did with the post office skating rink in NYC, by defeating the greed, stupidity, incompetence, and short-term high-time-preference mental orientation of others, as is the typical human modus operandi.
There are no guarantees in life, and I have nothing to offer in proof except looking at the sum total of the facts. He has offered up what I call the "surface" objections to the election, namely cheating on procedure and stolen votes. He has hinted at Dominion, SolarWinds, and Chinese involvement. He has sponsored the release of three major studies showing that the election was fraudulent, raised sixty-two legal actions, and summarized his data in several speeches; no one in the Establishment will support him. By doing this, he has proven to us — the 'murkan People — that our government has become tyrannical, or serving its own need for control so that little nerd bureaucrats can LARP at being powerful leaders. He has shown that this government needs a vigorous edit, such that most of it goes away and is replaced by something useful instead.
Already the fallout is massive. The narrative that Trump incited the Capitol riot has collapsed as rioters have been identified as Antifa and BLM members and plans for the riot were found on Facebook and Twitter a week before his speech. Faith in social media has fallen and advertisers, grateful for an excuse to pull out, are dropping these companies. Governments are in transition across the West, and the signs of permanent unrest are here. This coincides with the movement that has produced populism, which consists of two parts: democracy running out of room to expand, and the drop in reproduction rates across the developed world.
Clearly what we were doing has not been working, and now it has finally become painfully obvious as our most intelligent people opt to die out rather than reproduce. Modern life is ugly, repetitive, tedious, and unrewarding; people are tired of being economic units, and they finally connected all that free stuff from government, the taxes to support it, and the massive underclasses we have nurtured as the source of that, and stopped blaming "capitalism" or "White supremacy" for what was causing our society to fail. It turns out that it was just the Civilization Disease, which leads to class warfare, and is caused by social control arising from the solipsism caused by socializing. That in turn leads to loyalty-buying through socialism, diversity, and other manifestations of our manic drive for the symbolic belief in equality, which to individual humans means, "no one can know better than me and tell me what to do." When civilizations succeed, they empower people to act this way, and promptly die of an excess of individualistic humans and the utilitarian, procedure-based meritocratic systems they erect.
We are in the process of shrugging off an illusion, the Big Lie of equality, and getting back to the primal morality of life, which is "good to the good, bad to the bad" (versus "good to the good, good to the bad" as equality commands). If we do this, we stand a chance of surviving as a species; if not, we devolve to hominid status again and eventually die out. We either get our act together and then go to the stars, or we cannibalize our best prospects in the name of keeping everyone feeling good about themselves, at which point we degenerate and end up as an ever-lowering lowest common denominator.
Trump may simply choose to fade away. He would be entitled to do so after how this country has treated him, and nothing will make his points clearer than another four years of Obama-Carter style policies, resulting in permanent misery, economic malaise, and declining competence. It may be that America needs to get shattered so that a sufficiently forceful movement can arise. However, in the bigger picture, we are coming out of the decay arc of the civilization cycle and entering the renewal arc, and this conflict will not go away. Time favors populism and even more realistic notions in the future. Liberal democratic market socialism, the system that Francis Fukuyama identified as "the end of history," has bored us all and gone deep into debt without developing a functional economy; like the Soviets, we have simply spread costs over our productive sectors, weakening them while building a huge audience of dependents, including the permanent diversity underclass, the well-paid bureaucrats numbering in the millions, and experts and journalists who serve to promote the narrative and keep us from noticing how bad dystopian Clown World really is.
However, in the long perspective, Trump is a fighter, and he will not go out easily. Right now, the mood in America is very bad and most people are miserable, even if they cannot articulate it. The Left has no path to victory; if they seize the presidency, they ruin the value of what they have seized and cause social disintegration. If they back down now, they admit that they are criminals and will find themselves facing prosecution and losing all of their assets. This is endgame for liberal democracy, and I take great delight in this, having watched this System destroy the best of our people for my whole life. As a great man said: "what is falling, push!"
Twilight burn across the sky
Time has come the doom is near
Stillness rules this cloudless night
Armageddon is here
~~~
~~~
~~~
A civilization is thus the highest cultural grouping of people and the broadest level of cultural identity people have short of that which distinguishes humans from other species. It is defined both by common objective elements, such as language, history, religion, customs, institutions, and by the subjective self-identification of people. People have levels of identity: a resident of Rome may define himself with varying degrees of intensity as a Roman, an Italian, a Catholic, a Christian, a European, a Westerner. The civilization to which he belongs is the broadest level of identification with which he intensely identifies. People can and do redefine their identities and, as a result, the composition and boundaries of civilizations change.

In class and ideological conflicts, the key question was "Which side are you on?" and people could and did choose sides and change sides. In conflicts between civilizations, the question is "What are you?" That is a given that cannot be changed. And as we know, from Bosnia to the Caucasus to the Sudan, the wrong answer to that question can mean a bullet in the head. – Samuel Huntington, "The Clash of Civilizations?"
~~~
~~~
~~~
Random plug: since both Big Media and Big Tech have become Left-converged, it becomes necessary to find yourself a list of news sources to peruse. I recommend getting an account on Feedly, which lets you follow the RSS feeds of major news sources, blogs, videos, podcasts, and other sources of alternatives to the propaganda.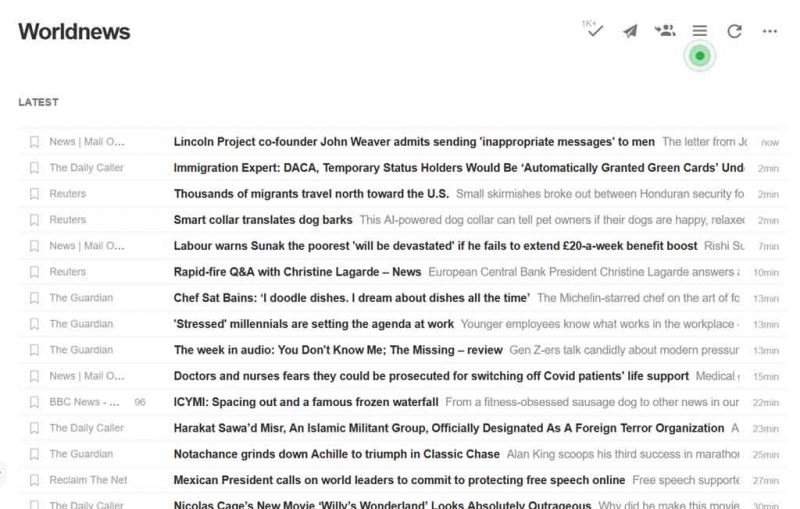 This replaces the utility of sites like Drudge Report and social media, since you can scan headlines at a glance and read only the articles that you want. Google hates RSS because it replaces the search engine with the content engine, and this makes more sense for what you want although it sells fewer ads for mugs, tshirts, and YouTube influencers.
Tags: election 2020, linkpost, periscope