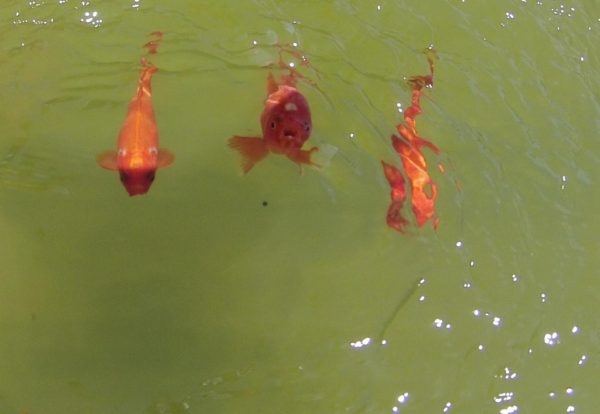 The Right desperately needs to get right with God.
Perhaps not in the way most would think, this need arises from the confusion about the role of religion in the Right. Some want it to be the basis of the Right and to install a de facto theocracy; others see it as irrelevant; still others argue that conservatism is not based on a single method, as ideology is, and that religion is one part — perhaps not for all people — of a bundle of methods that together make a solution but are not in themselves solutions.
These seem to be prerequisites that can be accidentally made into ideologies. For example, racial and ethnic homogeneity is necessary for a thriving society, but in itself it is not a whole solution, only part of one. Similarly, deposing democracy and equality is a partial solution. Together these and other methods make up a complete society.
For that reason, it makes sense to view religion as not a solution in itself, but also something that at least many of us need. This gets us away from the theocracy that forces us all to become believers, and instead points to rule by culture, which requires strong nationalism to establish.
This takes us in turn to the question, which religion?
Varg Vikernes makes a compelling point for avoiding Christianity. It leads to Leftism, and conspired against our people in the past, not to mention creates the "personal morality" conditions which encourage virtue signaling. In his view, as in Nietzsche's, it is entirely too pacifistic and fatalistic of a religion.
Onto this we might add one other shining elephant in the room: at least geographically — the Christianity Identity folks have some interesting input here on the origins of Biblical Jews — it is foreign, or simply put not European. The names are not in our languages, nor are the locations, or presumably many of the customs and values.
To this it is important to add that Christianity is also at least from a surface reading, which over time in the hands of large groups is what it will be streamlined to be, it is dualistic, or posits another world where the rules are more real than the rules in this one. In other words, logic is not logic; there is a different logic, more like a human logic, which is actually real.
DARG adds another failing of Christianity, which relates to the personal morality it champions:
The beginning of this is a clarification on the terms sacred and profane. Christianity has made [humans] believe that the sacred is themselves, and equivalent to "tolerance and love" (towards what they define as permissible, of course) and "feeling nice and warm", and that the profane is everything that opposes that. How convenient. The more historical and philosophical stance, on the other hand, sees in the every-day world, and all that it holds, benign of malignant, as profane; and sees in the world of the exceptional, of man going beyond the merely human, the sacred.
The personal morality of Christianity, and its exoteric nature or tendency to behave like an ideological system more than a deep-learning skill, make it a mixed bag when it comes to religions. It is the great unifier, but that also means it simplifies the message.
Pagan faiths, on the other hand, are monistic — they believe there is no alternate set of rules for the universe, and that all that we need to know can be found in nature, science and logic — and esoteric, or formed of cumulative self-directed learning in which some are naturally gifted to go farther than others. Exotericism is inherently egalitarian; esotericism is innately hierarchical.
In fact, pagan faiths more resemble a philosophy and folkway with metaphysical implications than a religion, or organized spiritual dogma for the sake of shaping mass behavior:
This effort of combining all non-Christian religions under one umbrella was, in fact, a clever strategy by the early Christians to remove the "pagan" faiths altogether. Using the Norse traditions as an example, the Vikings of the early medieval period had no true name for their religious following. In truth, the word religion would have been an unknown, foreign term to them. The Nordic tribes preferred the word "customs" as—like the Greeks and Romans—their rituals, beliefs, and traditions were undefined and fluidly interpreted, orally passed down rather than rigidly studied. There was no all-encompassing word for the belief in the Aesir and Vanir, and the various other beings and deities the ancient Norse worshiped, and there was no written text discussing their practices until the Christian author Snorri Sturluson wrote their mythology down in the 13th century.
Now, the picture gets more complex because Christianity is mostly Pagan. It is clearly a derivative, or rather a compilation and synthesis of the indigenous faiths of lands the Jewish scribes were in contact with, featuring the Greeks whose philosophy they loved above all else. This means that there are Greek, Nordic, Hindu and other faiths retold in the Bible.
There was a reason why formerly "pagan" communities switched to Christianity, namely that it was both mostly familiar and more effective for manipulating herds of people. The exoteric nature of Christianity means that its symbols can be directly adjusted to cause people to behave one way or another. Some of this was positive, namely getting people to leave behind previous antisocial habits.
However, this displacement of the original faiths also led to cultural erasure. When a simpler and more easily understood version of a tradition comes along, especially one that is written, people simply adopt the new and forget the old, which most importantly contains the roadmap to understanding the reasons for the beliefs.
What this means however is that there is a bridge between pagan faiths and Christianity, and that for this reason, we can have faith that is not strictly entrenched in either one, only expressed through it, and that over time, this may change to the simpler and more internal, informal and naturalistic pagan ideation. Consider the Perennial nature of spirituality:
It also makes sense to have some form of metaphysical outlook, perhaps of a Perennialist nature:

At the core of the Perennial Philosophy we find four fundamental doctrines.

The phenomenal world of matter and of individualized consciousness — the world of things and animals and men and even gods — is the manifestation of a Divine Ground within which all partial realities have their being, and apart from which they would be non-existent.
Human beings are capable not merely of knowing about the Divine Ground by inference; they can also realize its existence by a direct intuition, superior to discursive reasoning. This immediate knowledge unites the knower with that which is known.
Man possesses a double nature, a phenomenal ego and an eternal Self, which is the inner man, the spirit, the spark of divinity within the soul. It is possible for a man, if he so desires, to identify himself with the spirit and therefore with the Divine Ground, which is of the same or like nature with the spirit.
Man's life on earth has only one end and purpose: to identify himself with his eternal Self and so to come to unitive knowledge of the Divine Ground.
If we distill religions to their core and take the intersection, we see a basic starting point that does not necessarily need formalization and, if kept informalized, loses its "human" projection and interpretation, and starts to resemble more the pagan faiths and even older Indo-European religion that our pre-Greek ancestors adopted.
This takes us away from religion as an external constraint that we adopt in order to shape ourselves and become a mass of people acting toward some goal, and reverts it to its original form, which is an observation about the nature of reality that reveals hints of the metaphysical embedded within nature:
As that great non-church and heterodox Christian Rudolf Steiner said: to disbelieve in God is to be, in a real sense, insane; in other words, it is to disbelieve any possibility of coherence, meaning and purpose – which is to regard all of life as a delusion.

…And to deny God within us and the world is to live earthly life in a state of detachment – since we can only observe and never actually participate in reality: we can never know.
In other words, religion is rediscovered by those with clarity of mind who can observe nature; this is the essence of transcendentalism, in which joy arises from understanding the nature of the world and seeing it in logic, therefore wisdom, and therefore beauty and a positive intention toward those of us caught in it, which in turn implies a life-like force to the universe, which per German Idealism — also found in Hinduism — is thought-like, dream-like or composed of thought or information.
In this way, we can see how for the West to rediscover the divine, Christianity must converge on the less formal and more intuitive forms of religious faith, which are the folk customs and existential search of the inner self that produces our classically reflective outlook.
Already we see signs of this. The Orthosphere-style thinkers tend either to embrace Catholicism, or outward-in, religious thinking, or to go the other way and embrace transcendentalism with discipline. This leads to a more naturalistic interpretation of religion that is naturally less obsessed with personality morality and its means-over-ends analysis.
Pagan Christianity, in addition to the Perennial Philosophy traits mentioned above per Aldous Huxley, also has a different map of the cosmos and metaphysical. At its core, this represents a shift from three paths (Father, Son, Holy Ghost) to four:
Information-Space
Godhead
God
Gods
In this mythos, the natural order of a universe comprised of information comes first, and with it the notion that we each have a role to serve determined by our logical placement within this order. Natural law and logic come first, and within them there are other spaces.
Godhead is the animating force of all that we know and the most essential tendencies of the universe. This works within the information-space, shaping us toward the divine and influencing the birth of the gods.
At the top, there is an all-encompassing God which represents holiness itself and less of an active personality than a tendency, like gravity or rain, to order the universe into beauty by balancing darkness and light so that existence itself can prevail. Since the universe is relative, darkness is necessary to emphasize light, much like death gives significance to life.
Below that are the gods, or animistic forces with distinct personalities. These are manifested forces which act according to their own interest, which means that we can respect them without expecting them to judge us or treat us according to some moral standard of our own. They simply do what they do, but they reflect the spirit of godhead, and so are divine while bridging to the profane world of the mundane.
At the bottom are the creatures of Earth and beyond, including humans and plants, who exhibit spirit of their own. These are able to partake in divinity by seeking transcendence and avoiding hubris, but will never fully know what is on the other side because they are limited to a perspective of the physical and individualized.
Perhaps that is enough of a start for now. We have seen how Christianity and Paganism are not that much different, how they share a core, and how we can rediscover that core by starting from reality itself. As with all esoteric things, that represents a doorway opened, and a path upon which each of us will journey a different distance, often down different tributaries.
Tags: christianity, dualism, metaphysics, monism, nominalism, paganism, religion, transcendence