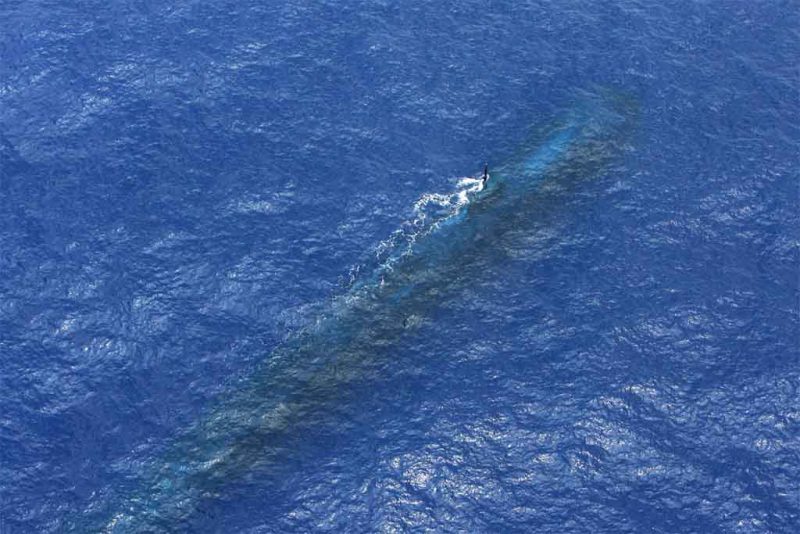 ~~~
You might ask yourself how you would know if you were living in a dying species. Species do not have a time-based lifespan so much as one based on adaptation. By definition, failing to adapt means you have no idea what you are not doing that you should be doing.
Living in a dying species means that everything seems fine until something goes snap and the whole edifice comes down like a falling building, company going bankrupt, aircraft disintegrating, or bridge collapse.
You do not get much warning. Things are fine until they are definitely not fine, and then you are reacting to a situation that has gone far beyond your ability to address it.
Why care about civilization? Civilization stability is what protects all of the work that you do that outlives you, including family, religion, art, knowledge, and defense of the realm. Without civilization stability, all of that goes away.
What does it mean to live in a dying civilization? Everything seems fine because the criminals will keep the basics of life intact, even if mediocre and spread thin. But everything is comically bad underneath the surface.
We call it clown world for its low quality and endless waste of time make-work activities hiding below the veneer. Nothing is really all that good, even our vaunted technology which glitches constantly and requires lots of maintenance.
This happens when people design a society around any principle other than "reward only those who do good." If you reward people for just breathing, or for proxy activities like school or earning money, you end up with bad dwarfing good.
Bad simply means mentally disorganized. They have no purpose, therefore they seek tangible reminders of their power to make them feel better inside. It is as addictive as heroin.
When your society dies, at first you get the Voltaire and Jefferson types who are so besotted with their cleverness that they come up with circuitous labyrinthine explanations to justify what they believe or feel rather than know to be good.
After that, you get the entertainers who please the crowd by telling them what they want to hear, like the FDR, Carter, JFK, and Clinton types. They give way to something even darker.
That bend in the journey brings about the Boss Tweed people like Hillary Clinton, Jacinda Ardern, Barack Obama, Nancy Pelosi, LBJ, Justin Trudeau, and Joe Biden. They view government as a business: they do favors, get favors in return, and laugh at everyone else for being too stupid to do the same. Their goal is to ensure that their party rules forever so the political machine can keep running.
Eventually these people rot out the core of the society by taking all wealth away from the functions and institutions of society and shuttling it into their own little in-group that is working to enrich itself as the expense of everyone else.
That gives way to your final stage, the Genghis Khan and Darius of Persia types who rule with an iron hand like Joseph Stalin or Chairman Mao and avoid what to them is a pitiable obsession with saving the mess like Hitler or Trump would try.
In the West, they stole your society under the aegis and pretense of civil rights.
With the advent of Irish immigration, society changed from having a goal to being geared toward accepting everyone and not having a dominant culture. That gave way to the struggle in the 1860s for the cosmopolitan cities to conquer the Anglo countryside.
In the 1960s, the government finally began to act on the power it had. The Fourteenth Amendment demanded that government ensure that all citizens had "the equal protection of the laws," which government interpreted — as was intended — as forced equality. This gave government a charter to interfere in all areas of life, public and private.
Out of the 14A came HUD, non-discrimination, affirmative action, disparate impact, Section 1980 civil rights suits, Title IX, and many other forms of compelled tolerance and equality. These made government more important than individual discernment, and forced people into a state of conformist obedience in order to not be so controversial that they could not have jobs, homes, friends, and families.
In the end, government found a way to weaponize peer pressure, as always happens in Crowdism. The group is chaotic, but everyone wants a guarantee that they will not be attacked, so they form a sort of peace agreement where in exchange for mutual loyalty, they defend the group against any who know better, in the process enforcing a type of mediocre minimum productivity and allegiance to a "dark organization" within the society that like a cult, mafia, gang, sect, or clique works against the interests of civilization in order to assuage the fears of its members of being attacked or downranked by those who know better.
When social pressures outweigh hierarchy, or the habit of choosing the best based on achievement instead of what others think about them or some "meritocracy" that is a proxy for ability, you end up with what pleases the average, namely harmless but slightly edgy mediocracy that constantly stunts for attention in order to be both equal and noteworthy enough to be noticed above all the other grey equals.
This gives us a glimpse into the degeneration problem of societies: strong institutions make weak people by taking over the functions that those people should be exercising on their own. When society does something for people, they stop paying attention to the question of that task, and soon lose the ability itself.
In other words, when life is a question of adaptation, humans thrive; when it becomes a job, where the only goal is to please the manager with the optics that induce joy-joy feelings in the workplace, people stop caring about the goal and act only to the letter of their instructions without regard for what gets achieved.
Viewed in that way, jobs join other forms of proxy-based collective reward — unions, insurance, socialism, meritocracy — as terrible human systems that seem like wisdom until you see them applied over multiple generations, at which point degeneration kicks in and we become subsistence-oriented, resentful, and minimally effective people. Power is the enemy of strength. Smart leaders use power sparingly.
We now exist in Late Stage Democracy where government, industry, the Crowd, and media want to obliterate all competition, namely the organic processes of family, culture, faith, genetics, and experience itself.
A society of this nature is ruled exclusively by mass panics and manias as people who fundamentally lack direction go looking for the next big thing to use to draw attention to themselves so that they can justify having some of the wealth of that society redistributed to them.
That is the nature of a disorganized society. In an organized society, everyone has a role and goal and only those who are good are rewarded. In a disorganized society, everyone competes to show the narcissistic Controllers that they are obedient conformists, and consequently people rush between fads and fears without any consistency.
We make fun of the people who "support the current thing," but their role occurs because of social disorganization arising from the equality which is necessary to render them into a fungible mass — a Crowd — which, since it lacks any organization, can be easily controlled.
Conservatives have always resisted the current thing because we realize that it is a substitute for actual organization and mental health. We focus on the time-honored, which requires a sense both of realism and of qualitative excellence to determine what is not only functional but also worth keeping.
Per the Dunning-Kruger Effect, this is invisible to most. They see only what right now will make them more popular in the peer pressure competition, and therefore degrade civilization further.
This is how you know you are in a dying society. On an Earth where there are no open spaces left and all economies are interconnected, this translates to a dying species. We either fix this or it is the end.
~~~
~~~
~~~
~~~