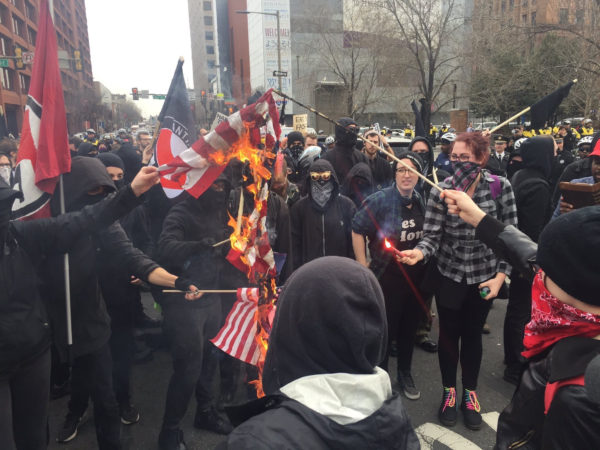 The University of Florida denied Richard Spencer permission to hold an event at its campus, citing security concerns. According to the university, safety was the reason as it always is when denying "dangerous" groups permission to speak:
The Gainesville, Fla., university said on Wednesday it would deny a request by Spencer to rent event space on campus for his speech. In a statement, UF president W. Kent Fuchs cited safety concerns for the decision.

Online groups had threatened violent clashes on campus similar to the protests in Charlottesville, Va. that resulted in one woman's death when she was struck by a car allegedly driven by a white nationalist. Fuchs said while he found Spencer's beliefs "repugnant," that had nothing to do with the university's decision.

…"However, the First Amendment does not require a public institution to risk imminent violence to students and others," Fuchs said. "The likelihood of violence and potential injury – not the words or ideas – has caused us to take this action."
In a sense, Spencer holds universities hostage because he has a right to speak at publicly-funded institutions, but his presence brings out the Leftist groups that then create violence. Any place where he shows up, guaranteed mayhem and chaos will soon follow. In this sense, he can retaliate against any Left-leaning city by simply coming to speak there, and leaving as the place burns. This is an intelligent strategy as it raises the cost of being Leftist for cities, universities and other public institutions.
For now, perhaps, the "safety" excuse will hold, but in future lawsuits, Spencer and others will be able to destroy this excuse by pointing out that the difference between having violence and having zero violence depends on one single factor: anonymity. When Antifa are unmasked, no violence occurs; when they are allowed to keep their masks on, they tend to loot, vandalize and deposit filth.
A good approach might be for people who are injured in violence resulting from Leftist clashes to sue the institution at which this happened, pointing out that such an institution is negligent for not removing the masks from Antifa and other Leftist groups known to use violence against the Alt Right.
That way, not only are the constitutional rights of the Right protected, but the people near that institution do not suffer personal and property damage from the Leftist mob. As more lawyers come onboard the Alt Right, it is likely that high-cost lawsuits will force these institutions to unmask Antifa and allow the Alt Right to speak.
Tags: antifa, richard spencer, university of florida, unmasking, violence, w. kent fuchs