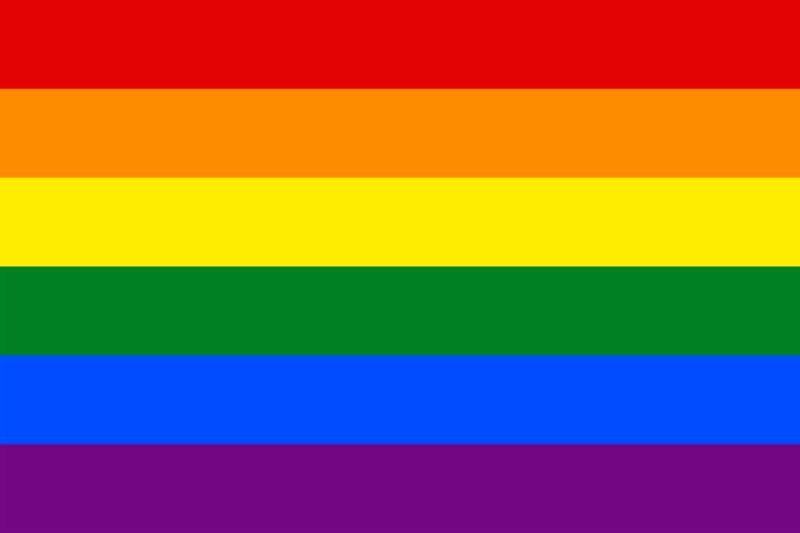 ~~~
Big Tech finally met its comeuppance. The stocks will recover, but the goodwill cannot; the Silicon Valley companies were seen as a way forward but now it becomes clear that we are stagnating in an eternal 2007 where the same old battles over free speech hide the fact that relatively few real people use these services.
This leaves the Western economies headless, since a steady retreat from an economy based on doing everything online. People before wanted openness, compromise, and a universal standard. Now that diversity has punched us in the face with its failure, and online culture has revealed itself as group bullying of ideological non-conformists, people want to find their local tribe and stick within it.
Then they want to shut out the world.
In the meantime, the debt bomb keeps cranking as inflation eats into the excess wealth going into those funds. Pensions will go first, probably at the city level, followed by statewide reductions. This will coincide with a creeping world depression. Your leaders do not mind: desperate people cling to government.
However, at this time, such things may not prevail anymore. After COVID-19 was revealed to be the panic that ate the world economy and revealed that our fellow citizens are wannabe totalitarians, our experts are careerists who will say whatever gives them airtime, and our leaders want to use tragedy to force us into their Utopian visions, goodwill toward government no longer exists.
We are headed toward Regime Change.
Future generations are going to see democracy as "political Onanism" (pO) because it emphasized popularity of ideas over any type of verification that they were consistent at all with external reality. Humanity crawled into its own egotism and narcissistic self-aggrandizement at the same time it used this to justify a savage destruction of its environment.
In the meantime, the roles have flipped. Back in the 1930s-1990s, the dissidents were Leftists and the Establishment were conservative; now, the Establishment is a hybrid of Communism-Consumerism and the dissidents want organic life. That includes kings and culture, but also an everyday lifestyle based around homestead, marriage, and family.
This is somewhat misleading because conservatives have never changed. We have always liked the organic and time-proven over the human and conjectural; we distrust humanity because we know most of humanity does not think, only reacts. That changed slightly with the Leftist onslaught.
We might see the Left as "humanists" in a difference sense, meaning that they attempt to replace everything organic and time-proven with theory that instead shows us that humanity is fine just the way it is; it does not need to adapt, morally improve, think, dare, or change. It is living its best life just as it is, they say.
Because they sought to replace so many things, the Right rushed in to defend those things, and therefore abandoned its true base, which is the simple idea that reality matters more than human social opinions, and therefore we stay with the organic instead of the designed (managerial, administrative, bureaucratic, humanist).
Now that the Left has power and its power is failing, both because it has achieved none of what it promised and has brought misery and weakness instead, the Right is slipping back into its aspirational role: we are less focused on what we do not want, because that is almost everything that is, but more on what we actually desire.
This is giving rise to homespun intellectualism based around the homestead and culture instead of aspiring to build great cities of shining steel:
In the cultural domain, the Quiet Right has broken significant new ground. In the arts, right-wing pseudonymous authors have created new magazines, publishing houses, and literary prizes. More mainstream companies, such as the Daily Wire, have sought to create conservative media institutions at industrial scale. Figurative painting and neo-classical architecture have gained appreciation. At the grassroots level, faith-based and family-oriented social media content have seen rapid growth, with "mom bloggers" revalorizing family and motherhood and a "back-to-the-land" movement appealing to classic Americana imagery and offering an alternative to millennial aesthetics.

The Quiet Right is also reshaping America's social geography. The past decade has seen a movement to repopulate small towns and create culturally moderate communities that offer an alternative to misgoverned coastal enclaves. Covid-19 accelerated this shift, with many families packing their bags and seeking more ideologically compatible communities. They fled California, Illinois, and New York for Florida and Texas. Even within states, the flight to the suburbs is, in large part, a flight from left-wing culture and policy.

Though it might not make headlines, the Quiet Right represents a key social shift. Its adherents believe that human life is not cultivated primarily in the abstract—through ideology, media, and technology—but in the flesh.
This type of cultural secessionism shows a belief that America has left behind continuity with its origins and embraced something alien for the usual reason, peer pressure a.k.a. the committee method a.k.a. control, or the need for humans to feel "safe" because everyone is united on a means-over-ends process that neuters them and therefore engenders warm herd feelings.
We saw the first inklings of this in the crunchy conservative movement which was basically hearth and home thinking applied in an anti-corporate, pro-culture way:
Alexis de Tocqueville complained that the literary class—detached from real political responsibility—is singularly lacking in prudence, and there's evidence he remains right when it comes to both our left and our right.

[Rod Dreher] identifies himself as a crunchy conservative. That means, in his own mind, that he's localist in politics, orthodox in religion, but as totally organic and as ecologically conscious as some nostalgic ex-Hippie. To be a crunchy con, Rod claims, is to be a "Birkenstock-loving [Edmund] Burkean." He's always fun to read and sometimes he's even right.

He's more consistently ecological than those "do your own thing" ex-Hippies. He worries about both natural ecology and social ecology: The world has to be a proper home for both trees and families, and people, like trees, can't flourish unless they're securely located in a particular place.
Dreher is a bit of a RINO of course because he does not believe in culture; he wants Christianity to replace it, and has adopted the Benedict Option like the last few generations of conservatives to seize defeat from the jaws of victory.
However, what these two movements — the Quiet Right and Crunchy Conservatives — together show us is a desire to discover tradition and live according to the ways of our forebears because these are eternal, where modernity is always temporal, and therefore alienates us from our roots and future:
That none of the several people in Germany live together in cities, is abundantly known; nay, that amongst them none of their dwellings are suffered to be contiguous. They inhabit apart and distinct, just as a fountain, or a field, or a wood happened to invite them to settle. They raise their villages in opposite rows, but not in our manner with the houses joined one to another. Every man has a vacant space quite round his own, whether for security against accidents from fire, or that they want the art of building. With them in truth, is unknown even the use of mortar and of tiles. In all their structures they employ materials quite gross and unhewn, void of fashion and comeliness. Some parts they besmear with an earth so pure and resplendent, that it resembles painting and colours.

They therefore live in a state of chastity well secured; corrupted by no seducing shows and public diversions, by no irritations from banqueting. Of learning and of any secret intercourse by letters, they are all equally ignorant, men and women. Amongst a people so numerous, adultery is exceeding rare; a crime instantly punished, and the punishment left to be inflicted by the husband. He, having cut off her hair, expells her from his house naked, in presence of her kindred, and pursues her with stripes throughout the village. For, to a woman who has prostituted her person, no pardon is ever granted. However beautiful she may be, however young, however abounding in wealth, a husband she can never find. In truth, nobody turns vices into mirth there, nor is the practice of corrupting and of yielding to corruption, called the custom of the Age. Better still do those communities, in which none but virgins marry, and where to a single marriage all their views and inclinations are at once confined.

In all their houses the children are reared naked and nasty; and thus grow into those limbs, into that bulk, which with marvel we behold. They are all nourished with the milk of their own mothers, and never surrendered to handmaids and nurses. The lord you cannot discern from the slave, by any superior delicacy in rearing. Amongst the same cattle they promiscuously live, upon the same ground they without distinction lie, till at a proper age the free-born are parted from the rest, and their bravery recommend them to notice. Slow and late do the young men come to the use of women, and thus very long preserve the vigour of youth. Neither are the virgins hastened to wed. They must both have the same sprightly youth, the like stature, and marry when equal and able-bodied. Thus the robustness of the parents is inherited by the children. Children are holden in the same estimation with their mother's brother, as with their father. Some hold this tie of blood to be most inviolable and binding, and in receiving of hostages, such pledges are most considered and claimed, as they who at once possess affections the most unalienable, and the most diffuse interest in their family. To every man, however, his own children are heirs and successors: wills they make none: for want of children his next akin inherits; his own brothers, those of his father, or those of his mother. To ancient men, the more they abound in descendants, in relations and affinities, so much the more favour and reverence accrues. From being childless, no advantage nor estimation is derived.

The moment they rise from sleep, which they generally prolong till late in the day, they bathe, most frequently in warm water; as in a country where the winter is very long and severe. From bathing, they sit down to meat; every man apart, upon a particular seat, and at a separate table. They then proceed to their affairs, all in arms; as in arms, they no less frequently go to banquet. To continue drinking night and day without intermission, is a reproach to no man. Frequent then are their broils, as usual amongst men intoxicated with liquor; and such broils rarely terminate in angry words, but for the most part in maimings and slaughter. Moreover in these their feasts, they generally deliberate about reconciling parties at enmity, about forming affinities, choosing of Princes, and finally about peace and war. For they judge, that at no season is the soul more open to thoughts that are artless and upright, or more fired with such as are great and bold. This people, of themselves nowise subtile or politic, from the freedom of the place and occasion acquire still more frankness to disclose the most secret motions and purposes of their hearts.
Simultaneously, much of the herd is discovering that the great modern experiment has not turned out so well. We are near ecocide, divided internally by diversity and class warfare which is always proles versus anyone with money, and none of our institutions or technologies really work that well anymore.
For that reason, people want a civilizational redesign based on organic living instead of symbolic living like ideology, commerce, and popularity:
In the future: (1)

We will have learned to fit in with the ecosystem. (2)
By having smaller families, we will consciously and humanely reduce our population to 1 billion or fewer. (3)
All our energy and food will be from sustainable sources. (4)
We will have developed a steady-state, more circular economy. (5)
The vast majority of the earth's lands and oceans will be left alone, to manage themselves. (6)
Our population will be dispersed on 6 continents to provide some resilience in case of a major meteor strike, pandemic or other natural catastrophe.
With a smaller population and a greater emphasis on resiliency, trade in commodities between continents will be greatly reduced. (7)
Bounded by the overarching principle of fitting into the ecosystem and by the understanding that all humans are members of one branch of the larger tree of life, cultural diversity will be valued and encouraged. (8)
Different environments will continue to stimulate a variety of appropriate technologies and customs. (9)
Humans will focus on meeting their psychological needs in the ways that have proven robust over the millennia: i.e. through cultivation of relationships, art, music, humour, physical activity, meaningful work, connection with nature, spiritual exploration, etc. (10)
Humans around the globe will continue to participate in the cooperative exercise of learning about ourselves, the universe, and our place in it. (11)
This requires humanity to reverse millennia of utilitarian living, brought about by the problem of permanent civilization, namely keeping everyone on the same page since we are already obligated to keep them alive simply because they are members of our society. That is the ideology of the parasite.
Parasites create a kind of entropy by distracting us from the center, or ends-over-means goal-oriented thinking, toward looking at endless exceptions and sob stories, focusing our energy both in the margins and toward the negative problems of yesterday instead of positive opportunities of tomorrow.
This marginal thinking, much as it did in the Jacobin era and Soviet Union, produces declining quality at raised costs while the sob stories and endless exceptions continue:
I have a whole ghost kitchen in this landfill, and soon I will need to reserve a bigger plot. For the nifty under-the-counter fridge that has stopped getting cold after three years and no one in the area can fix. For the cool, bagless vacuum cleaner that clogs and chokes when I run it over a rug. For the set of glass measuring cups whose numbers and hash marks are swiftly fading and becoming illegible, much like those on the dials of the washer my wife bought just three years ago. For the remains of the Pyrex casserole that shattered when I removed it from the oven, strewing the floor with blade-like shards, some so tiny I probably won't find them for another couple of months, and only when they lodge in my bare feet. 

Should I go on? I think I will. It's important to get to the essayistic part, where I ask what it means when the objects in our lives demoralize us in a blizzard of malfunctions that seem to be hastening by the month.
In short, we have reversed the modern miracle. The good life — the American Dream — has been killed by our need to fund (endless) anti-poverty and anti-racism programs, with several billion more people hoping to come here. By egalitarian thought, we have more and therefore should share it, even if it kills us.
Our pursuit of the perpetual human illusion of unity through pacifism leads us to invite in the world which promptly erases our prosperity and destroys us as we struggle to pay for a welfare state debt burden we have no chance of paying:
The remark came in response to a question about whether Biden viewed migration as a human right.

"Well I think it is a human right if your family is being persecuted," Biden said. "I thought it was a human right for, you know, Jews in Germany to be able to go […] escape and get help where they could."
Insert anti-poverty system, get more poverty. Invite in the world to make them less poor, everyone becomes poor. Start Communism so wealth is spread equally, watch the wealth dissipate. To dumber humans, the great illusion always seems like a good idea, but those with experience as executives, military, or leaders know it is false.
The more we try to solve the negative problems of the world, instead of aspiring toward the good, the more we entrench ourselves in a cycle of consumerism and communism linked by the circular Ponzi scheme that requires constant growth and consumption:
I felt unmoored for months. Why would the same item be worse years later? Shouldn't it be better? But here's the thing: My lackluster bra is far from the only consumer good that's faced a dip in comparative quality. All manner of things we wear, plus kitchen appliances, personal tech devices, and construction tools, are among the objects that have been stunted by a concerted effort to simultaneously expedite the rate of production while making it more difficult to easily repair what we already own, experts say.

In the 10 years since I bought that old bra, new design norms, shifting consumer expectations, and emboldened trend cycles have all coalesced into a monster of seemingly endless growth. We buy, buy, buy, and we've been tricked — for far longer than the last decade — into believing that buying more stuff, new stuff is the way. By swapping out slightly used items so frequently, we're barely pausing to consider if the replacement items are an upgrade, or if we even have the option to repair what we already have. Worse yet, we're playing into corporate narratives that undercut the labor that makes our items worth keeping.

"If you change the style regularly, people get tired of the style," says Matthew Bird, a professor of industrial design at the Rhode Island School of Design. "They start to treat cars like sweaters — it's become grossly accelerated. The pressure to make more stuff, of course, lowers the quality of what's being made, because the development and testing is just accelerated even more."
When the money gets frittered away by taxes, unions, regulations, lawsuits, and quotas, the quality of products decline. All costs are passed on to the consumer; the only way to avoid high prices is to cut corners, and now everything is made of inferior materials in third world sweatshops.
Even more, our miracle of scientific innovation has died as diversity and socialism impose heat-death upon us:
Data from millions of manuscripts show that, compared with the mid-twentieth century, research done in the 2000s was much more likely to incrementally push science forward than to veer off in a new direction and render previous work obsolete. Analysis of patents from 1976 to 2010 showed the same trend.

"The data suggest something is changing," says Russell Funk, a sociologist at the University of Minnesota in Minneapolis and a co-author of the analysis, which was published on 4 January in Nature. "You don't have quite the same intensity of breakthrough discoveries you once had."
We did the same thing as the Soviets: we raised the costs through details and ignored the big goal, at which point no one got rewarded for doing good, so the efficient response was to do the bare minimum, which in huge bureaucracies becomes amplified to be total mediocrity.
Our Abrahamic morality teaches us good and evil, but in reality life seems to operate not through binaries but dualities. Every action has an opportunity and an opportunity cost, but that latter provides opportunity to something else, gradually enmeshing the two into the start of an ecosystem.
For example, living in a civilization requires giving up many freedoms but also grants most of your time back. However, that creates grifters as well, and the society that does not remove its waste humans dies by parasitism, like the Soviets or Jacobins.
At the core of human psychology rests Control. As individuals, we want control over nature because we fear it, therefore we demonize it and use that as an excuse to do what we want and ignore the reality of the situation. Instead of looking toward the good in the future, we look toward the negative in the past and center on that.
Whatever you focus on, you get more of. This means that instead of building wealth, we subsidize poverty, and therefore get more of it. Instead of making beautiful culture, we demand individual freedom from culture, and therefore get more atomized.
If realist morality has a cornerstone, it is "always reward only the good," meaning that when people do good things, they alone get rewarded and one does so vigilantly in order to ensure none fall through the cracks. A society that does this becomes more competent, efficient, prosperous, gentle, and wise.
The only other option — reward everyone in advance, then hope they decide to do great things — gradually eats away at the number of producers while increasing the ranks of the parasites. Eventually you get equal mediocrity, but everyone still has warm feelings about the pacifism unity so no one will be the first to say the system has failed.
The system has failed. We are looking toward new options in many different ways, but at some point, we have to ask whether we believe more in function or good feelings. History and nature reward function, but good feelings will always be popular with the fearful and therefore power-seeking self-destructive human herd.
~~~
~~~
~~~
~~~
Tags: diversity, diversitywatch, linkpost, news