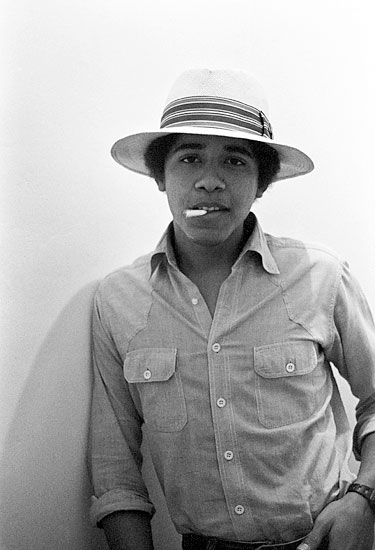 With any luck and bravery by the French people, we will be celebrating a different victory than predicted by polls — which do not reflect the socially unacceptable opinions of voters who cannot openly speak what they think — and Marine Le Pen will become the next president of France, continuing the "populist" wave of reactionary nationalist/traditionalist thought into the home of modern democracy.
The talking heads predict otherwise:
The National Front's Le Pen would close borders and quit the euro currency, while independent Macron, who has never held elected office, wants closer European cooperation and an open economy. The candidates of France's two mainstream parties were both eliminated in the first round on April 23.

Four new polls showed Macron on track to win 62 percent of the votes in the second round compared to 38 percent for Le Pen, his best score in a voting survey by a major polling organisation since nine other candidates were eliminated in the first round on April 23. A fifth poll showed him on 61.5 percent.
Certainly, conventional wisdom is on their side because of two forces: the Establishment, and the tendency by voters to enact compromise in order to avoid risk. Voters and institutions both suffer from an inertial fallacy, which holds that if what has been working badly has not yet exploded like Communism or National Socialism, the safest bet is to keep voting for it and try to fix the details later.
Of course, like the conservative pacifier of "patriotism, religion and working hard," the bovine complacency of an inertial vote has not worked at any time in history. Since the Establishment is not rebuked, it takes that as a mandate to double-down on its power and further marginalize its opposition while locking people further into a web of laws, rules, debts, obligations and ideological dogmas.
In fact, we can see how the Establishment controls the outcome of elections in advance through controlling the narrative, relying on the fear of the average person to "step out of line" to keep them voting in an inertial arc:
The French media and public have been warned not to spread details about a hacking attack on presidential candidate Emmanuel Macron.

Strict election rules are now in place and breaching them could bring criminal charges, the election commission said.

A trove of documents – said to mix genuine files with fake ones – was released online shortly before campaigning ended on Friday.
Notice the anonymous assertion that there are "fake files" in with the "genuine ones," which seems like it affirms the validity of the leak but by asserting that some files are fake without identifying them, casts doubt as to the veracity of any given item.
We can tell that the modern West has been dominated by the stupefactive for many centuries because it replicates fundamental aspects of the failed democracies in ancient Athens and Rome. All democracies end the same way: government becomes the target of all actions, instead of results in reality, so the society simultaneously spaces out and works itself to death for nonsense objectives.
The failure of the French Revolution, which ended in Napoleon, and the Soviet Union, which produced Stalin, follow an identical arc. We might call this "the Napoleonic Arc" because it starts with a revolution against perceived oppression, escalates to actual oppression of a far greater degree, and then ends with fanatical ideological warfare in order to keep the failing nation together.
As part of this arc, government perpetually consolidates its power so that it can keep society together despite the increasing chaos of its population caused by policies of that government. Leftism is popular, but it does not work, even if it takes centuries to see just how bad the problem will become.
Any time humans create a false target like ideology, an elite is produced. These succeed not just in politics, but in the consumer market, because they have adapted to creating products for those who think according to the ideology. Fast food starves in a healthy society, but in one afflicted by ideology, it succeeds because it is more efficient for those living according to that ideology.
This political-financial elite then takes over control of society, aided by government, and dispossesses those who are sane enough to want a normal life instead of craving power and wealth for their own sake. This divides the society into its nu-elites and its remnant of realists:
At the same time, Fukuyama argues that class divisions are primary and come before all other sources of identity. To be sure, Fukuyama is not Marxist. In an essay last year in the Financial Times, Fukuyama writes," Social class, defined today by one's level of education, appears to have become the single most important social fracture in countless industrialized and emerging market countries."

Class, which is the education level, determines the way people think about politics, according to Fukuyama. He imagines that it is the poorly educated who have not done well economically who have become passionately anti-elitist. He recognizes that they do not see themselves in economic terms, but rather racial, ethnicity or nationality terms.
The people in the cities define themselves in economic terms and see themselves as an upper class, even though most of them have come from lower castes. Everyone else defines themselves in terms outside of the terms of this new elite, and focuses on things that have maintained civilization for time immemorial: identity, spirituality, culture, nature and position in community.
In other words, it is the artificial versus the real. The nu-elites are the product of government and ideology; the remnant are the functional people who do not need the nu-elites.
This leads to a radical backlash called "reaction":
Reactionary thought begins, usually, with acute despair at the present moment and a memory of a previous golden age. It then posits a moment in the past when everything went to hell and proposes to turn things back to what they once were. It is not simply a conservative preference for things as they are, with a few nudges back, but a passionate loathing of the status quo and a desire to return to the past in one emotionally cathartic revolt. If conservatives are pessimistic, reactionaries are apocalyptic. If conservatives value elites, reactionaries seethe with contempt for them. If conservatives believe in institutions, reactionaries want to blow them up. If conservatives tend to resist too radical a change, reactionaries want a revolution.
It is simpler than this journalist makes it out to be: reactionaries are conservatives who refuse to constrain their desires to what "seems possible" in the status quo. They realize there is one ideal state for humanity, and it more resembles something out of The Lord Of The Rings than Brave New World. The $current_year does not matter; one order works, and everything else decays.
This is the environment in which we find ourselves now. Democracy is the political capture of society by ideology; the remnant are realists who want no part of ideology, and focus instead on what has worked through history to produce the best human society, or a Golden Age.
Now that more people have seen what Leftism looks like in practice, since Barack Obama and Angela Merkel took it to its logical extreme, the reactionary movement is gaining force. We realize we do not need our nu-elites, and that we are better off without the political system that put them in power, because it is a crooked game that will produce the same results every time.
Tags: angela merkel, barack obama, democracy, marine le pen, populism, reactionary