Charleston shooter was a Redditor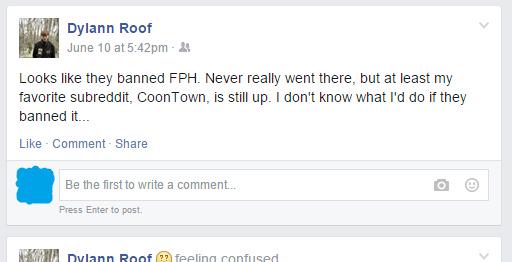 Charleston, SC shooter Dylann Roof, who killed nine African-Americans during a Bible study group, was a user of the internet site Reddit and a fan of the sub-forum that it failed to ban recently, while not a user of the one that they did ban.
As many have noted in the past, Reddit forms a concentration point for those who waste time on the internet because they believe their lives are futile and without success. Dedicated to providing images, controversy and "safe spaces," Reddit has created a group of users who deny reality outside of their own preferences.
It is therefore not surprising that Reddit would serve as an incubator for this kind of destructive thinking culminating in destructive acts.
Tags: dylann roof, reddit