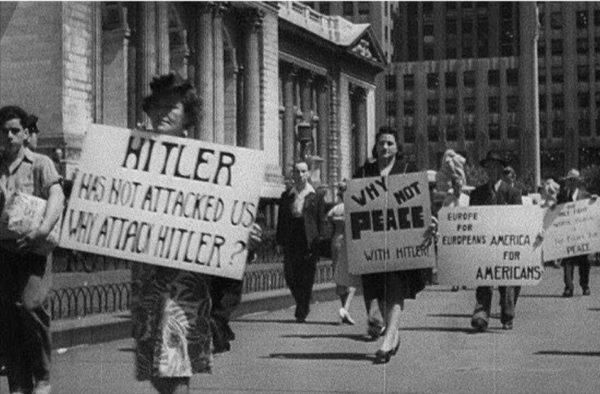 Writing about politics for several decades has convinced me that people from different "tribes" — a mixture of ethnicity, caste/class, religion, politics/philosophy and social rank (alpha, beta, omega) — really do not understand each other. Each tribe knows itself and, because its normal opinions shock others, its members isolate into "bubbles" where they experience only similar opinions.
This is why the Left has utterly no clue about who the people of the Right are. They have stereotypes: inbred farmers, the Klan, angry Christians, Hitler, the Confederates, maybe even those people who live at the end of the cul-de-sac in the suburbs. But those are surface descriptions. They do not actually know these people, nor do they care to.
For this reason, it always shocks them when we turn out to be educated or "educable" (my term for those who could accomplish a college degree or run their own successful business, whether they chose to or not) and normal. This ruins their narrative that we chose our ideas because we are dysfunctional; instead, it reveals that our ideas were logical responses to the situation we see before us.
Leftists start calling names when their narrative is interrupted, which is why the usual neurotics are attacking LD50 Gallery by calling anyone involved a "fascist":
After some digging, it turned out that the gallery had, on the down-low, actually hosted a "neo-reactionary" conference as well, though not a particularly well advertised one. Or as one of the speakers wrote, "behind a veil of secrecy to prevent the usual suspects (Leftists and other neurotics) from attacking".

Those are the words of Brett Stevens, a fascist who has in the past praised Anders Behring Breivik, the far right terrorist who killed 77 people in Norway in 2011.

…In case you're unconvinced, one of the few place to offer any support for LD50, was amerika.org a right wing website that, as part of it's mission statement, suggests we "repatriate the non-indigenous".
As obvious historical illiterates, these neurotics have no idea what "fascism" actually is, nor do they care. They want a term for an enemy that is so bad that it is OK to destroy them, harm their families, enjoy torturing them, dehumanize them and exterminate them. This is not an analysis; it is a category for extermination.
They cannot accept the fact that their narrative and ideology have failed to convince people. They must pretend to be shocked at this because they base their identities, or personal sense of self-worth, on the idea that they are "right" and the rest of us are "wrong" and therefore their purpose and truthfulness is greater than ours.
This reveals the basis of Leftism in individualism or hubris. They really do not care whether or not what they say is true. What they care about is that it be treated as true, so they get what they (personally) want, and they have formed a collective of individualists like a union, gang or cult to demand this from the larger society around them.
Leftists use a method of passive aggression leading to circular reasoning by which they demand that you accept their assumptions as gospel truth, and then react as if they have been victimized when you refuse to accept the insanity.
In this way, Leftists create a psychology where they are always correct and the rest of us are always wrong, therefore the only solution is for us to accept the greater morality of the Leftist position and roll over on our own. This only works if we accept the fundamentally social morality of the Left, which is that including everyone is more important than getting to the correct answer.
The Left thus resembles an abusive relationship in which the rest of us are always wrong, the Left is always right, and they use this imagined justification to essentially steal from us to fund their own projects, which coincidentally result in enriching Leftists with wealth and power. Their goal is to seize control from those who naturally should wield it and transfer it to themselves, through the ruse of altruism.
What is shocking the Left (this week) is that the victims are no longer rolling over for the parasites. In fact, something bigger has happened: the victims have recognized that the parasite is a parasite, not a logical participant, and they are no longer listening. The same force that kept them "cucked" for years caused them to suddenly snap and polarize to the opposite direction.
For example, we can look at the lamentations of the insane that they are not treated as sane people in American politics anymore:
Democrats' frustration spilled over after one member noticed a Republican House member wearing headphones plugged into his phone during the debate.

"What could possibly be more important right now?" Abbie Finkenauer of Dubuque shouted. "Get off your phone and pay attention."

Shannon Wurzer, a Republican teacher from northeast Iowa, said she was shocked when she saw the party she supports refusing to consider any of the amendments.

"They weren't giving an inch. It didn't seem like the Republicans were even listening," she said. "It was all their way. And that's not what we're used to in Iowa."
Notice the passive aggression in the above. These Leftists — some of whom claim to be Republicans, who claim to be conservative sometimes — are upset that the previous order in which everyone rolled over for them has been disrupted. Republicans are no longer listening to them because the Republican base has realized that Leftists are insane, and you cannot negotiate with insane.
Much of this comes from the interweaving of HBD, Nietzsche and deep ecology in the Alt Right: we stopped seeing ideology as philosophy, and started seeing it as pathology, or in other words a symbolic expression of the needs of the individual. Leftists justify themselves more than they assert positive future options. They are at heart, simply neurotics.
For this reason a cultural shift is going on in the world. We have seen through the veil and realized that behind Leftism, no matter what degree, lies only insanity. Any idea that begins with the assumption that all people are equal will lead to complete breakdown of sanity, logic and pragmatism.
It also acts on our people like an addiction. This is why it is important to discard scapegoats and intermediaries — the Rich,™ the Jews,™ the Government and the Deep State — those are symptoms of the basic fact that We The People are in charge, and mob rule always produces dysfunctions of that nature. The real error was equality as articulated during The Enlightenment.™
Everything else has followed from that basic assumption. When people surmise that individualism is true, this leads to a condition called "Crowdism" that collectivizes that individualism and results in mass insanity as people are forced to accept mob rule as if it were reality. If we do not destroy equality, we will repeat the same historical pattern of failure.
These people are not realistic. They are not good. Their leaders are a few self-enriching cynics, ruling over neurotic true believers and a huge crowd of useful idiots who just want to have happy social feelings by being "good" through a few symbolic acts, which is much easier than actually being good in all that one does.
You can see the insanity on full display through the Leftist jihad against non-Leftist speech which leads to hilarity like the following:
And this just in—VDARE.com Editor Peter Brimelow's alma mater, Stanford's Graduate School Of Business, just cancelled a debate between Brimelow and Tim Kane of the Hoover Institution to be held by the Stanford chapter of the Adam Smith Society, citing the destruction of Berkeley as the reason they've been scared off.
Get this: the Left has canceled a debate by a Rightist because the Left is afraid that it will become triggered and riot, despite that having absolutely zero to do with the Rightist. It is like an alcoholic demanding that his community ban wine because otherwise he will drink it all and burn down a barn.
We are what they fear because we refuse to accept their narrative as "good." This is the first step, and most important, in delousing oneself from Leftists. Their entire philosophy is based on the idea that individualism and equality are good. In reality, those destroy civilizations, and our goal is to avoid being destroyed, so we must fight back… in self-defense… by any means necessary.
We have reached peak insanity with the Left and it is clear that we can no longer walk down the same path holding hands, Right and Left. We need separate nations. Since Leftists already have most of the world, it makes sense to repatriate themselves elsewhere, and return our societies to the ethnic groups and philosophies that last ruled them well. End the Left. They are a disease.
Tags: censorship, leftism, neurosis