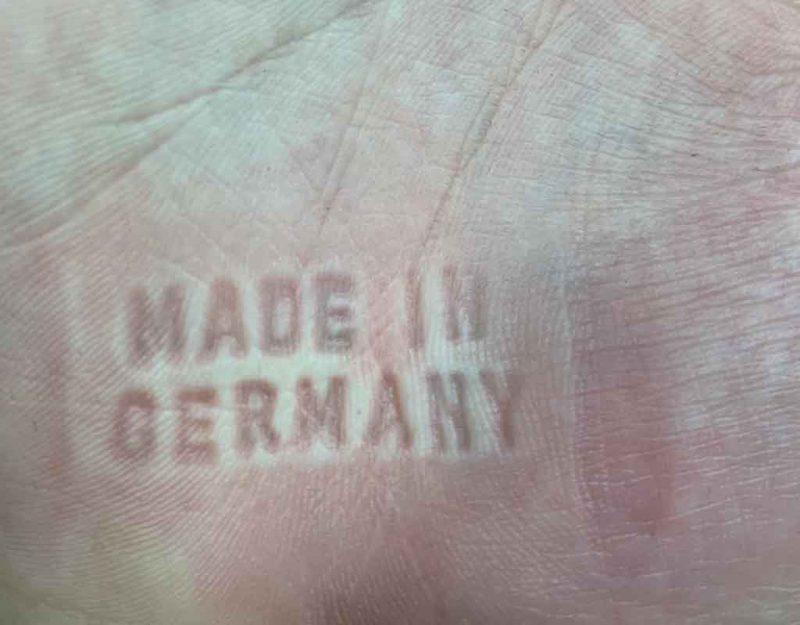 We live in such Left-brainwashed times that most people have no idea of what nationalism means, much less that the nation-state is the "proposition nation" and created in opposition to the nation, or ethnic group as a civilization.
Nationalism rejects several hundred years of European and American social organization and says that the nation-state, which is united by ideology and culture, is inferior to the nation, united by heritage alone.
This reflects our learning that culture is more of a gut instinct think, wired into us in our DNA, that influences how we interpret anything higher up the scale than it, such as law, architecture, economics, aesthetics, customs, religion, and even philosophy.
For any ethnic group to survive, it requires nationalism, or total isolation from other groups. Even small amounts of foreign presence result in a dilution of the unity that a society needs, and replaces it with a contentious place based on internal adversarial relationships.
That calls to mind the idea of ethnic self-determination or the idea that every ethnic group needs its own land, exclusivity to that land, its own leaders, and control of its own direction and future:
Self-determination, the process by which a group of people, usually possessing a certain degree of national consciousness, form their own state and choose their own government. As a political principle, the idea of self-determination evolved at first as a by-product of the doctrine of nationalism, to which early expression was given by the French and American revolutions.
Diversity has died because it destroys social trust and creates alienated societies which collapse into constant low-grade ethnic cold warfare in the form of crime, using the vote to steal money from the majority, and public offense over relatively minor slights.
As usually happens, it takes time for people to accept that a change has occurred, since they cannot visualize the concepts and what they mean. Often, older generations have to pass on for the "certain wisdom" of the near-past to finally lose its grip on us.
Beyond diversity and globalism, a new humanity awaits in which each group no longer wants to be attached to others for possible economic rewards, but seeks to own itself and its future with a culture-first agenda.
Famed Black nationalist Osiris Akkebala expresses it as so:
The Black Afrikan people no longer live to be in a position and condition to protect the sanctity of the Black Race, meaning that the Children, Elders, all are without the security of the Matured, the Black Goddess no longer is with unity with the Black Male Gender with maturity, not now in mind Body, and Spirit, having the Black Race to be exposed to become a Race made to be oppressed and depressed in the world today, serving to be no Greater Good to The Children and the Elders of the Black Race.

A Race living without Freedom is no Good to Self and is a failure to others of the Black Race living in need of self-assurance with physical security and when the body is not secure the Mind is the cause of the body state of being, the Black Afrikan mind is no longer Divine making the Black Race to be with all Talk with no thought which has the Black Race liken to the Claw less And Toothless Lion, a profile of weakness and defeat lacking the power to live secured with Respect for Self.
Any ethnic group needs to have freedom from all other groups, more than "freedom" in an individualistic sense. Freedom here means the ability to determine its future according to its own standards, instead of trying to adhere to an internationalist universal standard.
Ethnic self-determination means the ability of groups to separate and go their own way without interference from others or the imposition of a one-size-fits-all standard to multiple groups. Each group chooses what it finds important and permissible, and shapes itself accordingly.
This differs from the human rights approach, which hopes to give individual members of each ethnic group "rights" which they can use to defend against other groups, but only to the degree that they adhere to the universal standard.
As with most averages and norms, the universal standard falls apart because it enforces the same rule on different groups. This seems like tolerance for all, but really it enforces the standard of a third party on each group as a means of controlling them.
This deprives members of each group of what ethnic self-determination provides, which is knowledge that their standards of behavior will be rewarded, and since these are hard-wired into their people, this means that they are free from worrying about how to act.
In turn, that conveys "existential comfort," or the sense of well-being that comes from feeling unity with a group, knowing that this group has control of its future, and sensing that your own inclinations and preferences match up with that of the group on a biological level.
The twentieth century vanished in fire and decay, but the twenty-first century shows us rebirth. Our first foray will involve the transition from freedom as an individual attribute to one given to groups so that their members can experience existential comfort.