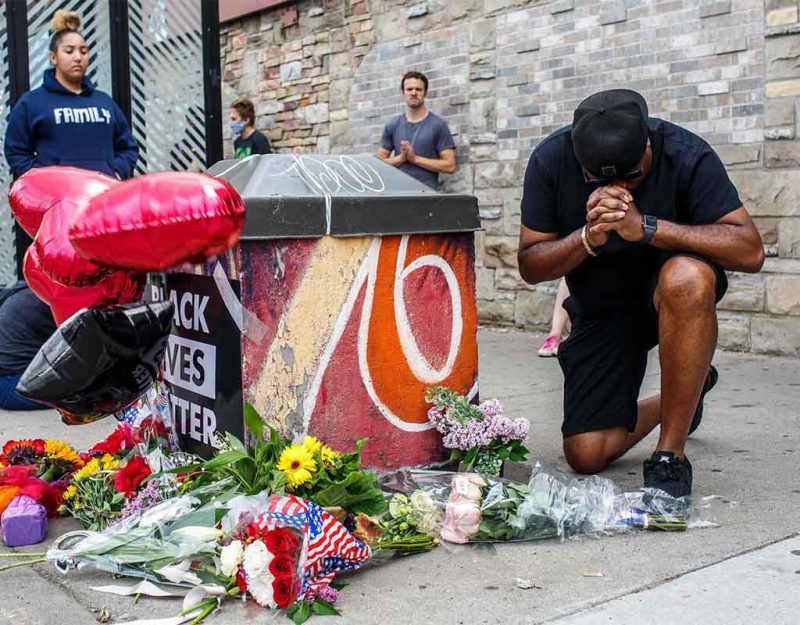 The idea that something can be "disappeared" merely points to the avoidance of unwanted/undesired topics and people, as if it/they do not exist. Sometimes employees talk about a supervisor looking "over" them i.e. ignoring them without firing them. In such a case, even a firing would have been preferred by the victim.
When this happens at a large scale however, it becomes a weapon. There are many aspects in modern western society that are/were identified as being "weaponized" and in some cases it was even anticipated. But in this case the emergence is identified as one of those things that are unexpected.
The unexpected is something that happened, but that you only realize afterwards you SHOULD have seen coming. This results in severe disappointment:
Someone once said, "Expectation is the root of all heartache." The quote recognizes that when we experience disappointment, our hopes and expectations are out of line with reality.
Disappointment can lead to depression meaning the effectiveness of the "weapon" used is extremely high because it disables you and your organization, preventing a proportional response.
Weaponizing the art of disappearing is therefore an attack that require serious consideration.
As it happens, Google's sudden total removal of all those websites including our own turned out to be temporary, and the search results were soon returned to what they had been the day before, with our pages still merely de-ranked and almost impossible to find rather than entirely eliminated. But the incident highlighted the absurd political and media power now allowed to a private company and its top executives.
You will note that Google removed links initially, then returned them only to make them difficult to find. This is the same as the supervisor looking over the employee. The supervisor can brag about having many employees because it increases his salary, but behind the scenes, he has disappeared the unwanted employee(s).
As you can see, this is a real shock because while these publishers were used to being "de-platformed" by social media, the were very disappointed by being disappeared "into" Google which controls 90% of the internet, and wants to continue doing that.
However, in their state of depression, they do not realize what had happened even if they wrote the article.
And as my teacher always said: "Look around for more incidences" — and there are many all around us. If one looks carefully you will note that globalists view humans as economic units, i.e. they don't "see" you, they just see the profit from your activity. The same goes for generation  theorists describing baby-boomers, X, Y and Z where individuals are targeted as a group by psychopathic investors thinking "generations" ahead.
But the real disappointment for me was when I realized that the South African Government and its dominant political party is doing it to the Afrikaner group. Nobody expected them to continue terrorism after they were democratically elected (which should have been obvious), but since their culture considers "recognition" as a critical component, we never expected them to do to us what they routinely do to their black enemies — not to recognize the "regime" hence the Afrikaner group.
The short history of South Africa demonstrates how the Xhosa tribe started terrorism because they were not recognized. This tradition goes back further in general African culture as well, where "strangers" are either ignored, or killed if they come too close. It is a sensible tradition and perhaps we should learn from it. But it is an extreme disappointment to realize they are treating the Afrikaner group as strangers, not only on its own merits, but with tacit globalist approval.
The disappearing of the Afrikaner has been expedited by its own universities (and its own people) that are dependent on black Government funds. One case is the Stellenbosch University doing "research" on how the Afrikaner consists of "many" languages and that anybody can make its music. It then even goes further saying the Afrikaner has no particular cultural value meaning the group cannot really be distinguished from other groups. Subsequently the University changed its educational language to English. The momentum created will allow more changes in future such as changing the name of sports teams, languages spoken in church and more stringent affirmative action to promote "Blacks," Black shareholdings, and Black owned farms while the White demographic diminishes from 5% to 1%.
The President of South Africa visited America during which he claimed on television that there are no farm murders. He was never questioned by any American anchor and a local civic organization had to revert to complaining at the United Nations who also did nothing. The President also claimed there are no landgrab while America has officially accepted asylum requests based on landgrab evidence.
All this was happening and we never realized that they were disappearing us, and has been doing so with globalist support, since 1961 when Mandela weaponized his party by approving armed attacks on civilians.  By succumbing to global pressure for Mandela's release, FW de Klerk signed off on the final disappearing of the physical Afrikaner, not just its statues.
But as some Afrikaner farmers have said, they would rather die than leave their farms. The same happened in Rhodesia, but we never learn, do we. Landgrab has been globally approved and Chinese and the Saudis have been doing it too.
There is no way the Afrikaner will be recognized in this century, meaning, we Europeans should get over the depression and do something else instead of "selfishly dying on my farm."
Tags: censorship, genocide, google, south africa