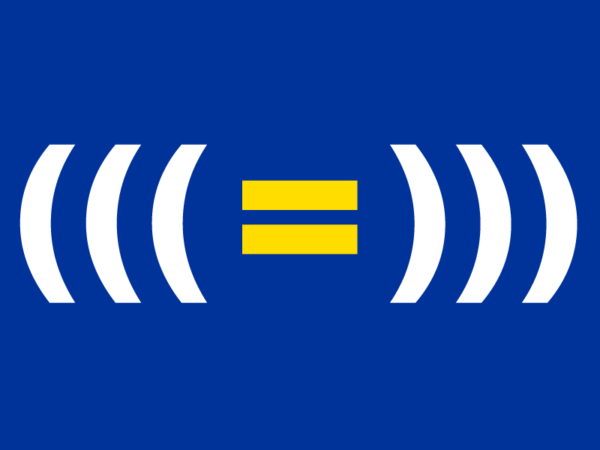 The Alt Right struggles to define itself in the wake of being given massive media exposure by ill-advised candidate Hillary Clinton. As part of this, it returns to the "Jewish Question" or JQ which has troubled underground rightist movements for centuries.
Amerika has consistently taken the position that, whatever Jewish injuries to the European civilizations exist, the real problem is degeneracy within those European civilizations. We did this to ourselves, and we pursue it through ideas like equality, individualism, democracy and pluralism which are perennially popular human illusions.
This angers some people. For example, Counter-Currents ceased reprinting my articles after an attack by someone who thinks the Jews are the root of our problem. My response then as now is:
I don't know for sure whether or not the Jewish people are spawn of Satan, or black people are Uruk-Hai, but I know this for certain: the root of our problem in the West is white liberalism and its corrupting influence on all issues.

Rather than try to fight out a highly polarizing issue by blaming the Other, I'd like to point out that our problems are all ideologies of the left: diversity, egalitarianism, tolerance, and pacifism.
This position has led to some fairly entertaining statements from the underground right, including ones of this nature:
Like Guillaume Faye and Jared Taylor, Stevens has a history of being coy on the Jewish issue and has even made pro-Israeli statements: this agenda is slyly pushed by members of the bourgeoise and WASPs in general within the alternative right and needs to be watched closely when considering who is suitable for leadership roles within the movement. Along with Scott McConnell of The American Conservative, he went full Zionist during the 2014 Gaza crisis, rushing to the defense of the Jews to kill Palestinian babies in the Gaza Holocaust.
What seems universal: the position that I have taken is not taken seriously enough to be analyzed for what is being said.
On the Alt Right, we face a number of existential threats. The biggest is assimilation by what is popular, which is always an illusion. There is a mainstream version of this, including the usual stuff Republican neocon cuckservatives pursue, and an underground version, which is the Hollywood neo-Nazi approach. If either becomes accepted, it will dominate the Alt Right and convert it into yet another variety of Leftism.
Why is anti-Semitism Leftism? Because it exonerates Leftism and individualism — the root of Leftism, when collectivized, since egalitarianism is individualism converted into policy — while simultaneously bashing a scapegoat whose demise will do nothing but strengthen Leftism.
In addition, it is appalling to our people, and morally appalling to me. White people dislike cruelty and pointless savagery. Many of us realize that too much "naming the Jew" is going to create a chain reaction that will rage out of control, as it allegedly did in Eastern Europe and Nazi Germany, and end in dead Jewish families.
We are however excited by the prospect of nationalism: Us, and only Us.
That means that all other groups exit. However, this is achieved through indirect means at first, and then outright deportation, usually with reparations to make the disunion a happy one for all parties. Indirect means include the ill-named "freedom of association," at which point country clubs and law firms will go back to not hiring anyone but WASPs. Direct means include revocation of citizenship and arrest and deportation.
When we signal a (((coincidence))) we are missing the point, and doubly dangerous, focusing on the wrong thing. Take a look at a highly erudite and accurate criticism of Jews in America:
Neoconservatives have been staunch supporters of arguably the most destructive force associated with the left in the twentieth century — massive non-European immigration. Support for massive non-European immigration has spanned the Jewish political spectrum throughout the twentieth century to the present and, as noted below, Jewish organizations and activism were responsible for the sea change in immigration policy resulting from the 1965 immigration law. A principal motivation of the organized Jewish community for encouraging such immigration has involved a deeply felt animosity toward the people and culture responsible for the immigration restriction of 1924–1965 — "this notion of a Christian civilization" as Samuel Francis characterized it. The comment of neoconservative Ben Wattenberg indicates the emotional commitment that many Jews have to the ethnic transformation of America: "The non-Europeanization of America is heartening news of an almost transcendental quality."
We have to look at this logically: many Jews have been involved in Leftist politics; all of those Jews were Leftists. While that is not all Jews, it is something close to the majority. However, what we are most likely seeing is a clash of cultures, and the effects of diversity itself. Any group that feels an outsider acts against the majority; this is why all minority groups exclusively vote Leftist.
The solution to that is to recognize that diversity, not Jews, is the problem. That does not detract at all from Dr. MacDonald's excellent research, or from the Walt and Mearshimer writings on the influence of the Israeli lobby, or even the criticisms by Hemingway, Eliot, Fitzgerald, Faulkner, Nietzsche, Schopenhauer, Heidegger and other great writers on the character of Jews and the culture, religion and ethnicities of Judaism.
The real question is how relevant it is, and if there is something more relevant, which is reversing decay.
In a decay-reversed West, Jews would not want to be here. The place would be ragingly European and invested in its own agenda and image to the point that outsiders would feel alien and isolated. Any Jews who did want to come, then, would not be the mental health success stories of Judaism, but its failures, and on that basis alone would be turned away, in addition of course to the iron rule of Nationalism, which is "This land is for Us; if you are not Us, go away or face the sword."
Naming the Jew puts us in the Leftist camp where scapegoating, guillotines, gulags and mass executions are the new normal. White Nationalism misses the point and drives itself insane by chasing Jews instead of looking at the obvious problem, Leftism. This absolves our people of responsibility when they should be looking at what caused our decline, specifically, underclass rebellion by white people. We have to solve that problem, and any scapegoating avoids mentioning this actual problem in order to chase symbolic/emotional issues instead.
Even the Nazis understood that anti-Semitism was a quest to remove a materialistic and impulsive spirit from within us, more as symbolism than literal execution. Our problem is intangible, and we cannot beat it by attacking groups; we must attack policies such as democracy, diversity, civil rights, pluralism, welfare and human rights instead, because these are the root of the ethnic problem.
Unfortunately, most people — even in the underground far-right — are afraid to do this. They support Leftist policies for the same reason nearly everyone else does: they want equality, freedom and a "safety net." The price of being free of the racial problem is that we must give these up because they are destructive, in addition to being false framing of a more vital question, which is civilization health. This is why people desire to crush the Jews: because then the rest of the system can keep on keeping on and no one needs be inconvenienced.
Truth however is inconvenient by nature, which is why it is also elusive. Socialism makes people lazy and dependent; welfare states make them entitled; democracy makes them careless and inert; freedom makes them passive; equality destroys the best and promotes the mediocre. These are the true enemies. Everything else is a symptom of the infection with these horrible ideas that make even worse policy.
Equality equals human pretense that the individual is the supreme being who decides what is true and real. This forms a mental virus which eats away at sanity and individuality, leaving only a robotic person who pursues what will make them popular with others, therefore affirming the equality they assert but cannot truly believe. This is what eats our people, and is consuming our civilization.
If outsiders have a way of subverting us, it is through this vector and it alone. Until we fix it, we go down in flames. When we target intermediates, like the Jews or any other minority group, we miss the point: the error is ours, the solution is in our hands, and all we must do is start acting against these illusory assumptions and we can restore the greatness of Western Civilization.
This knowledge dovetails with the JQ in that a healthy society, for Jews or Gentiles, will involve only one ethnic group. Germany for Germans, Israel for Jews. As the founder of Zionism, Theodor Herzl, wrote:
The Jewish question persists wherever Jews live in appreciable numbers. Wherever it does not exist, it is brought in together with Jewish immigrants. We are naturally drawn into those places where we are not persecuted, and our appearance there gives rise to persecution. This is the case, and will inevitably be so, everywhere, even in highly civilised countries—see, for instance, France—so long as the Jewish question is not solved on the political level. The unfortunate Jews are now carrying the seeds of anti-Semitism into England; they have already introduced it into America.
Jews cannot assimilate because no group can assimilate, at least without genetically destroying the host group. The sane solution is separation, not enmity, and definitely not the kind of morally bankrupt and sadistic behavior that has happened when Eastern European and possibly German populations took revenge on Jewish people who were over-represented in the Communist Party and in industry. This type of "lashing out" does nothing but perpetuate our problem and turn us into monsters.
As a wise man wrote:
Beware that, when fighting monsters, you yourself do not become a monster… for when you gaze long into the abyss. The abyss gazes also into you.
Whatever monstrosities we see in other groups, we do not want to adopt for ourselves. The abyss — sadism, small-mindedness, vengefulness, rage — will make us into a mirror image of everything we (rightfully) hate and fear. If we want to defeat materialistic thinking, we must destroy equality as an assumption. ((( = ))) has brought the downfall of the West, and no amount of killing will save us from it until we defeat the thing itself, and not merely destroy its proxies.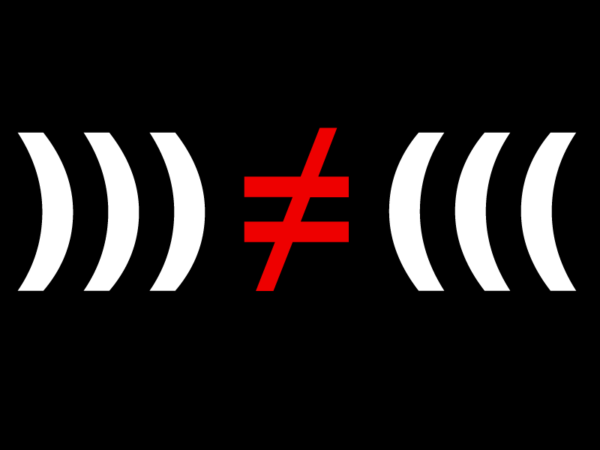 Tags: alt-right, anti-semitism, democracy, equality, jews, judaism, pluralism, the jewish question