Anti-Inclusiveness FAQ (Jim Kalb)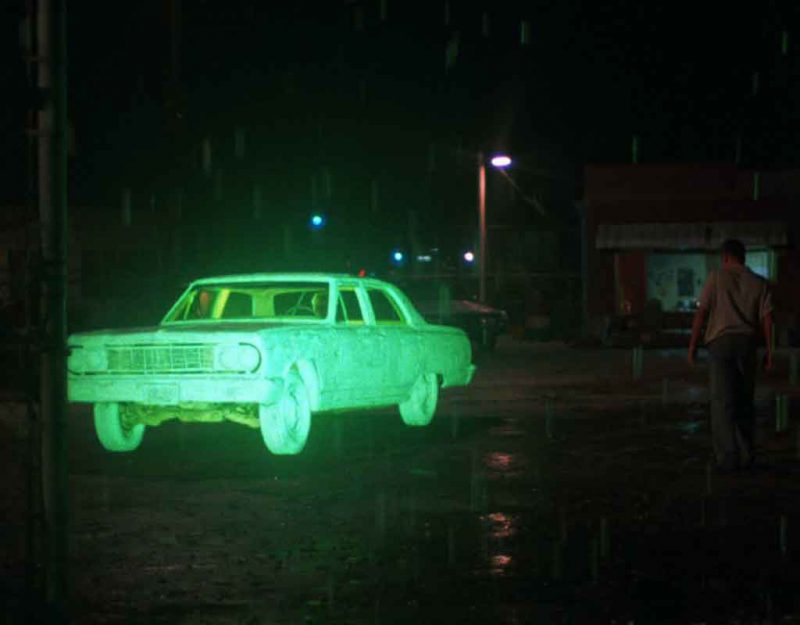 From the depths of the medieval internet, the Anti-Inclusiveness FAQ by traditionalist Jim Kalb:
Anti-Inclusiveness FAQ
February 12th, 2004 by Jim Kalb
Introduction
Social policies promoting inclusiveness have great moral prestige and enjoy powerful political support, Nonetheless, some people oppose them. These questions and answers are intended to present reasons for opposition in a way that depends less on economic considerations than the usual libertarian arguments against coerced association. They concentrate instead on the social and cultural consequences of efforts to implement inclusiveness by force of law.
Questions
Answers
I have attempted to include references that will be informative. Since mainstream people often aren't willing to talk about the issues, the material I have listed of varying reliability. As with any collection of references, readers can pick what is useful for their purposes.
Brimelow, Peter and Spencer, Leslie: "When Quotas Replace Merit, Everybody Suffers", Forbes, Feb. 15, 1993, p. 80. A brief survey of the almost nonexistent work by economists on aggregate economic costs of affirmative action programs, followed by an analysis and estimate of such costs.
Bruce, Tammy: The New Thought Police: Inside the Left's Assault on Free Speech and Free Minds (Prima Publishing, 2001).
Epstein, Richard A.: Forbidden Grounds: The Case Against Employment Discrimination Laws (Harvard University Press, 1992). A discussion of antidiscrimination laws by a University of Chicago law professor that concludes that they are economically and socially destructive.
Jacobs, James B., and Potter, Kimberly: Hate Crimes: Criminal Law & Identity Politics (Studies in Crime and Public Policy). How the demand for criminalizing "hate" grew out of ethnic identity politics, and why it's a bad idea.
Lee, Yueh-Ting; Jussim, Lee J.; and McCauley, Clark R. (Editors): Stereotype Accuracy: Toward Appreciating Group Differences (Apa Science Volumes, 1995). Stereotypes are good. Also see comment.
Levin, Michael: Feminism and Freedom (Transaction Books, 1987). A clearly-written and comprehensive discussion of the claims of feminism and their political implications by a New York City University philosophy professor.
Levin, Michael: Why Race Matters (Praeger, 1997). A comprehensive account.
MacDonald, Kevin: The Culture of Critique: An Evolutionary Analysis of Jewish Involvement in Twentieth-Century Intellectual and Political Movements (1stBooks Library, 2002). Presents a sociobiological theory about Jewish-dominated intellectual movements that develop radical critiques of gentile culture that are compatible with the continuity of Jewish identification.
McGowan, William: Coloring the News: How Crusading for Diversity Has Corrupted American Journalism (Encounter Books, 2001).
O'Shea, M. Lester: A Cure Worse Than The Disease: Fighting Discrimination Through Government Control (Hallberg, 1999). Libertarian objections to basic assumption of the Civil Rights Movement.
Rushton, J. Philippe: Race, Evolution, and Behavior (3rd ed. 2000). Suggests an evolutionary perspective to account for wide range of tendencies distinguishing negroid, caucasoid and mongoloid populations. A condensed version is available on the web as a free download.
Sowell, Thomas: Civil Rights : Rhetoric or Reality (William Morrow & Co., 1985) A refutation of the basic assumptions of the Civil Rights Movement.
Sowell, Thomas: Preferential Policies: An International Perspective (William Morrow & Co., 1990). A survey of the effects of affirmative action plans worldwide.
Sowell, Thomas: Race and Culture: A World View (Basic Books, 1994). A discussion of the relation between ethnic culture and economic productivity worldwide.
Wilcox, Laird: The Watchdogs (1998), on "anti-racist watchdog" groups, and Crying Wolf (1992), on "hate crime" hoaxes in America, are useful references. Available from the author.
Wood, Peter: Diversity: The Invention of A Concept (Encounter Books, 2003). An historical account and analysis of the concept.
Yates, Steven: Civil Wrongs: What Went Wrong With Affirmative Action (Institute for Contemporary Studies, 1994). An analysis by a libertarian philosopher, of interest because it deals with general conceptual presuppositions and consequences.
On the web:
Shortly after attempts to implement inclusiveness ideology arrived in full force, the Internet also arrived to provide resources for those not persuaded. The suggestion to pick and choose of course applies. A thing can be suggestive or informative in some way without being sensible.
General
Group Differences
Diversity in Academia
News and Views
Politics and Activism
Related
Tags: diversity, equality, equity, inclusion, inclusiveness, multiculturalism, pluralism, tolerance