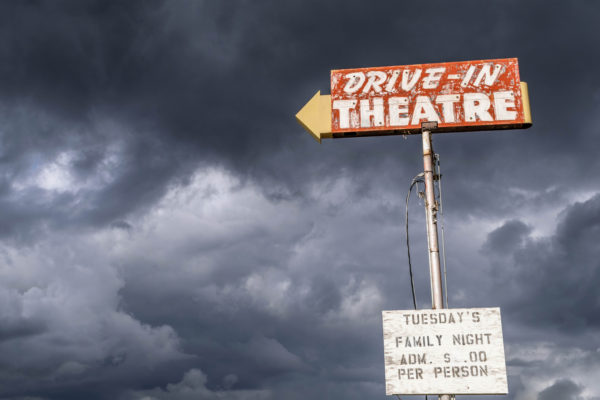 Why did the American media, shortly before the Obama years, shift hard-left and stay there? One theory is that their audience defected, so they appealed to the people they could count on to keep clicking on those ads: millennial internet and social media addicts. If all you need are a few million warm bodies, you can pick any warm bodies you want, so go for the fanatics.
The data seem to bear this out. As Vanity Fair reports, the vast collapse of media is both pervasive and seemingly permanent:
[R]eaders didn't want to travel to a newsstand to buy a whole newspaper when they were interested only in one story or two. And, in so many cases, they really didn't care all that much whose byline was at the top of the piece. Subsequently, newspaper advertising revenues fell from $67 billion in 2000 to $19.9 billion in 2014. Meanwhile, the same pummeling occurred in the book-publishing world. Many consumers didn't want hardcover books for $25 when digital versions were available for $9.99.

Movie-theater attendance is down to a 19-year low, with revenues hovering slightly above $10 billion—or about what Amazon's, Facebook's, or Apple's stock might move in a single day…Between 2007 and 2011, overall profits for the big-five movie studios—Twentieth Century Fox, Warner Bros., Paramount Pictures, Universal Pictures, and Disney—fell by 40 percent.
Add to that the music industry being half the size it was in 1996, and the television industry still reeling from cable and now being replaced by online streaming, and we see what a larger pattern: these industries were dependent on the fact that their products were difficult to acquire, but now that the internet has obliterated that, the product is being seen in a way that is independent of its scarcity, and people are less likely to care about it because it is all (roughly) the same in quality. Call it media entropy.
In the meantime, the big events that the news-entertainment media once relied upon are now in decline, causing people to wonder if there is a future for media at all:
Hosted by Jimmy Kimmel for the first time, the 2017 Oscars are down 4% in viewership and 13% among adults 18-49 from what the 88th Academy Awards ended up snagging in its final numbers last year. Like the metered market numbers of early today, that equals a nine-year viewership low for AMPAS' annual ceremony. In fact, the 2017 Oscars were the third-least-watched of the 21st century.
We have gone back in time to an era when news was local and newspapers served the secondary function of keeping us updated on the events in politics and industry, but had no other significance. As in that time, people get their news from other people, but now it is not about local events, but specialized events like genres, niches, in-groups and other identity adornments.
Couple this with the NFL in free fall, the press getting locked out of the White House, and the shaky performance of social media, and we see a general pattern: when media was scarce, it was valuable; now that we have seen enough of it to realize that it is all the same, it has proven itself irrelevant, and people are retreating from it.
Like many industries, media had a growth curve. When it was new and there were only a few newspapers, radio stations and movie theaters, it was highly prized; now that it is matured as a technology, it is expected as a background hum, sort of like previous technological wunderkind like search engines and electricity.
The grim fact is that most of the industries which arose with the industrial revolution were never worth as much as anticipated, and as we reduce their scarcity, they fall in value, revealing that much of our economy is based on make-work and pretense. This in turn reveals that our economy is unnecessary, and that we need to find a purpose instead of merely trying to using "it makes money" as our cause for existing.
Tags: entertainment, hollywood, media, news, oscars, social media, sports