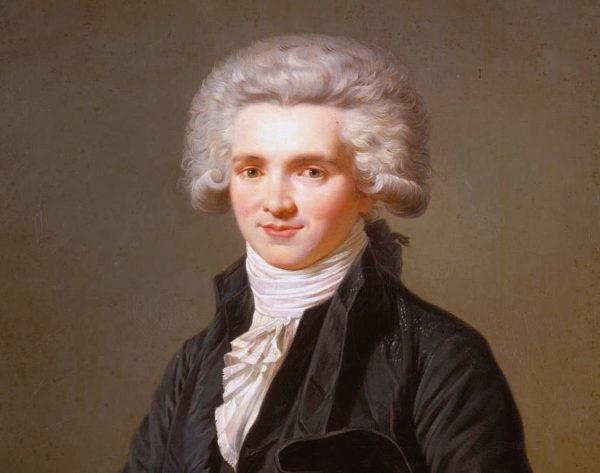 As the media machine struggles to make sense of what is happening, it repeats the old tropes. Conservative and liberal writers have taken to their keyboards to write about how leftism is good, and anything else is bad. They claim the opposite, that they are attacking specific movements, but only non-Leftist movements are attacked.
That leads to the kind of schoolyard name calling that we see in this article from Leftist voicebox The New York Times:
The Southern Poverty Law Center calls the alt-right "a set of far-right ideologies, groups and individuals whose core belief is that 'white identity' is under attack by multicultural forces using 'political correctness' and 'social justice' to undermine white people and 'their' civilization." Most Americans hadn't heard about the alt-right until this election, and some not until last month, when Hillary Clinton gave a speech in Reno, Nev., linking Donald Trump to it.

The term was coined in 2008 by Richard Spencer, a white supremacist whose National Policy Institute says it is "dedicated to the heritage, identity and future of people of European descent in the United States, and around the world." Through his online writings and YouTube channel, Mr. Spencer is a key player in the social-media universe where this core group of Trump supporters get their "news," from sources with which most people aren't familiar. A quick scan shows that immigration is not only their most important issue, it's pretty much their only issue.

"Immigration is a kind of proxy war — and maybe a last stand — for White Americans, who are undergoing a painful recognition that, unless dramatic action is taken, their grandchildren will live in a country that is alien and hostile," Mr. Spencer wrote in a National Policy Institute column.
The Left bemoans this as identity politics, which means voting according to your tribe's self-interest. It is acceptable for homosexuals, Jews, African-Americans, Mexicans, Japenese, Muslims, etc. to act in their own self-interest, but not Europeans. Why? Because the goal of Leftism is to destroy the majority culture and replace it with an ideology.
We know this because history shows it to us. The Soviet Union bragged about how diversity was its strength. Rome became increasingly diverse in its final years, as did Athens, by the account of Plato. In each case, the rulers imported new people to shatter the culture, heritage and traditions of the society so that the people could be made a means to the end of that ruler's power.
That is the decision before us at this time: be not racist, so that our leaders can replace enough of us to have permanent control, or be called racists and say out loud that diversity does not and cannot function as a positive policy, therefore it should be replaced. That means America for its founding group, the Western Europeans.
Across all continents settled by Western Europeans, the elites have had one super-weapon which they use liberally (no pun intended) and that is the epithet ¡RACIST!. Starting even before the Civil War, the elites decided they wanted to replace our people with others, first Southern and Eastern Europeans, and later, other racial groups. This made the job of being an elite leader easier, because no cultural consensus conflicted with the power of the State.
Since WWII, it has been easy — too easy — for the elites, since Hitler, Hirohito and Mussolini were all nationalists, or those who believe a nation should be defined by its founding ethnic group only. This opposed the agenda of the ever-expanding Leftist State, and thwarted its power, so it needed to be destroyed.
This agenda was enforced by the social perception that "everybody knows" and "everybody agrees" what is true, and therefore, those who think differently are not just wrong, but wrong because they are bad or stupid and ignorant. This is a fundamentally social method of controlling the thinking of the masses, a type of hive-mind imposed by an appeal to the weakness and pretense of individuals.
Except that now, people are willing to be called ¡RACIST! and ignorant because they realize that this is it: this is our last shot and preventing the takeover of our civilization by the Left.
Next stop, Venezuela. Or Brazil. But it will not be the future we have been told that we have. Nope, all the wealth and technology is slowly going away as social order further disintegrates, and then we have nothing but the type of third-world strongmen we are familiar with from the news, ruling over a banana republic where everyone is corrupt, that never produces anything important ever again.
This is why events like the Donald Trump candidacy, and Brexit, have shaken the establishment to its core, but more importantly, have shocked its supporters, who are counting on riding the coattails of the "right side of history" to personal success, and being thoughtless like people who litter in national parks, care not for the consequences of their actions. Witness history being made:
The first was an almost universal surprise, since it was a truism that Leavers were a tiny handful of fruitcakes. A defeat for Remain was thus unthinkable. In fact there had always been widespread opposition to the EU among voters at all social levels, even though political parties, the media, and most national institutions had treated the idea with contempt and its adherents as eccentric at best. Suddenly the referendum rules meant that Leavers were on television making the case for Brexit nightly and, contrary to their caricature, they seemed quite reasonable. They persuaded some voters to switch to Leave, and Leave voters to be more confident of their own opinions. As the campaign developed, the polls swung towards Leave and many late polls showed the two sides as neck-and-neck. A Leave victory, though by no means inevitable, should have been seen as pretty likely.

In fact the reaction that followed surprise was a set of variations on horror, outrage, indignation, anguish and a desire for revenge. That was on the Remain side; the Leave side was pleased but not extravagantly so. For a while it simply pocketed its unexpected success and watched, bemused, from the wings while Remainers rioted angrily stage-centre. They plainly wanted the referendum result annulled but they were never quite able to explain why. Obviously they couldn't say simply that they wanted a different result. So they had to invent a series of specious reasons that in their eyes cast doubt on its validity—that the Leave campaign was xenophobic and racist, that its voters (though not Remain voters) had not understood what they were voting for, that it had "told lies" (uniquely so in political campaigns, apparently), and so on and so forth. But the argument advanced with most passion by Remainers and repeated most often in the left-wing press ran as follows: because old uneducated people supporting Leave had outvoted young people with degrees voting Remain, these miserable old geezers had "robbed the young of their future" and, well, it wasn't right.
We are on a precipice. The past seventy years of conservatism, 227 years of democracy, and thousand years of steadily marching toward egalitarianism have betrayed us; every year, more problems occur and our society is less the beautiful, hopeful, ambitious and excellent place it once was. Instead, we accept inferior substitutes, and are forced by social pressure into denying that oblivion threatens us.
And yet, slowly it dawns on people. This is not just another election, after which things continue as normal. Normal is terrible: our governments are broke, our jobs are slavery, our cities are cesspools and our future is worse. It will be a long, slow, painful slide down to third-world levels of oblivion. And what can we do?
The first step — the most difficult, they say — is admitting that we have a problem:
One of the paradoxes—there are so many—of conservative thought over the last decade at least is the unwillingness even to entertain the possibility that America and the West are on a trajectory toward something very bad. On the one hand, conservatives routinely present a litany of ills plaguing the body politic. Illegitimacy. Crime. Massive, expensive, intrusive, out-of-control government. Politically correct McCarthyism. Ever-higher taxes and ever-deteriorating services and infrastructure. Inability to win wars against tribal, sub-Third-World foes. A disastrously awful educational system that churns out kids who don't know anything and, at the primary and secondary levels, can't (or won't) discipline disruptive punks, and at the higher levels saddles students with six figure debts for the privilege. And so on and drearily on. Like that portion of the mass where the priest asks for your private intentions, fill in any dismal fact about American decline that you want and I'll stipulate it.

Conservatives spend at least several hundred million dollars a year on think-tanks, magazines, conferences, fellowships, and such, complaining about this, that, the other, and everything. And yet these same conservatives are, at root, keepers of the status quo. Oh, sure, they want some things to change. They want their pet ideas adopted—tax deductions for having more babies and the like. Many of them are even good ideas. But are any of them truly fundamental? Do they get to the heart of our problems?
What is the future of post-Enlightenment Western Civilization? If we search our hearts, we know the answer: going out like Rome or Athens, leaving behind a civilization which is thoroughly dysfunctional and produces nothing. We are not choosing which of these relatively inconsequential platforms to adopt, but fighting for survival, starting by reserving the ability to choose to beat down our potential tyrants in the future.
In the EU and the USA, the governments are basically the same: heavy regulations, social welfare programs, Leftist agenda, and a desire to replace their citizens with third-world people or "minority" groups, who always vote Leftist. They never vote right-wing, because it is against their instinct, since it would require admitting that their homelands did it wrong and that is why they are third-world, not because of colonialism or sunspots or whatever they're claiming this week. And so, with a few statistically-insignificant exceptions, they will never do it.
That is what globalism means, when you distill down the meaning: worldwide trade because the Leftist empire has worldwide control, at least of the first world. Globalism = Leftism. Multiculturalism/diversity is the inevitable result of Leftism as it seeks to gain this global control. All else is noise and fantasy; we either destroy this, or it destroys us.
Tags: civilization collapse, conservatism, crowdism, denial, first world, Globalism, herdism, leftism, rightism, third-world