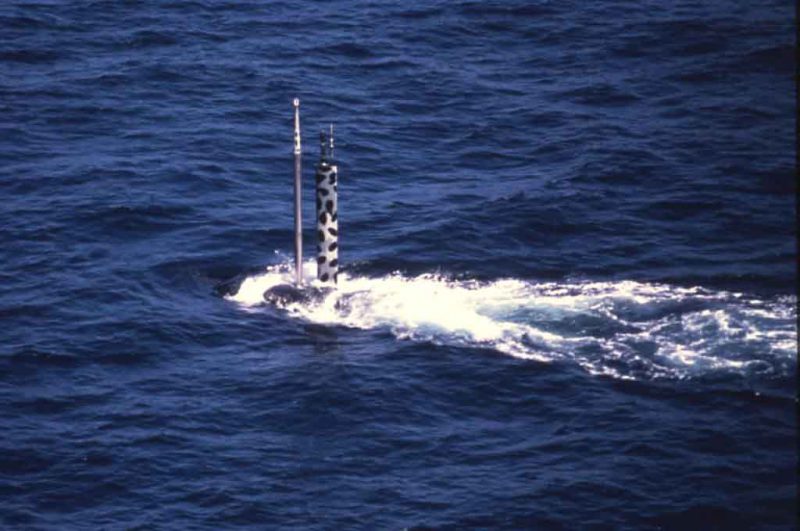 ~~~
Out there, the battle of the woke-versus-the-waked has just begun to play out.
On one side you have the goodthinkers, the people who will do anything to rationalize the notion that their lives as they are right now are good. Rationalization means that you accept what you get and find a way to argue to yourself and others that it is good. It is a means-over-ends philosophy.
On the other side, you have assorted misfit realists, or those who think we should look at consequences of our actions and not just what other people think of them. Realism means that you figure out what works, then how to achieve what you want within that. It is an ends-over-means philosophy.
Those who shepherd the goodthinkers, basically middle managers of the middle class promoted to being faux kings through the magic of soft totalitarianism, want a "Great Reset."
That Great Reset follows the founding idea of Leftism: unite all the people in the world who work at jobs versus owning things, use them to take over, and then expand that order worldwide in order to use tolerance, equality, and pluralism to create pacifism.
It is basically a nightmare of equal parts John Lennon's "Imagine" and Foucault's Panopticon. You will have freedom, except to do anything which is critical of freedom, which will become over time anything which is not enthusiastically spreading freedom.
The enemies of freedom will be all around you, and you will constantly wage war against them.
How do we know this? History repeats itself because the same opportunities, plus the same types of actions, equals the same result because the response to that action from reality forces certain compromises.
The French Revolution declared equality, but then people stopped doing much of anything, since workers are by their nature lazy and aimless. First they executed people to crack the whip, but then they hit on the solution: mass mobilization.
Enter the Napoleonic Wars as shattered France tries to find a way to hold itself together by having enemies and crusading against them. It worked, sort of, or might have if the military outcome would have been better, at least in the short term.
In the long term? Societies which have to compel people to do things are already doomed. In healthy societies, people work for cultural reasons: they want the goodwill of others, they want to be esteemed, and they want to follow tradition, especially of their families.
That order does two things fatally wrong, however. First, it produces a large number of people who can be nothing but workers, helots, peasants, serfs, slaves, plebes, and proles, and second, it fails to exile them.
Consequently the herd revolts and takes over, then society stumbles through round after round of incompetence until the kings come back. Plato wrote about this millennia ago; people just ignore this wisdom.
However, for the small percentage of the people in a society who could start up another one, democracy always seems like a bad idea. Rule by committee of everyone means constant neurotic debate instead of fast, consistent, and realistic choices.
The truth is out there.
Unfortunately most are uninterested. Their goal is to take the life they can have and dress it up as the best possible life they could be leading, using the process of rationalization and meaningless objects purchased as a form of self-expression.
As we go into the woke-versus-waked era, the woke will continue to insist on their fictions because they make them feel best about how their lives are going. The waked want out of the whole system, knowing that the only satisfaction in life comes from adaptation and improvement, which requires critical thinking and self-discipline.
We are probably going to find out shortly that the US and EU have not been run by shadowy elites, but by political machines, for longer than we want to know. We will see the true figures on how in debt we are, and possibly learn that our government have been in contact with extraterrestrial life.
This system has been patching itself, hiding the truth, and directing your attention away from events that have been established for a long time. Both Harry S. Truman and Franklin Delano Roosevelt got elected with the help of political machines.
During that time, intelligence agencies were formed, and these helped government plan for a future based on managing the majority of humanity, not creating positive results. The goal was to stay in power by keeping people in line.
Modernity, the system based on egalitarian individualism which came out of The Enlightenment™ and gradually rose to its final form as a hybrid of Consumerism and Socialism which is now intent on keeping power.
Everyone loves a good conspiracy theory, but the most obvious explanation is that history repeats. Societies thrown off-balance have trouble keeping people together, so buy loyalty with democracy, that then takes over.
In its final stage democracy becomes administrative-managerial, and seeks to stop moving society toward a goal and instead, to keep the crowd quiet by enforcing certain behavior methods that exclude any challenges to the power structure.
As that fails, it becomes more militarized and builds up a police state, usually with spy agencies at the helm, and those control the herd through a mixture of bribes and threats.
Eventually it makes foreign alliances in order to keep the power structure together, and so tends toward world rule or at least rule over the known world in order to avoid having competition.
Some think those alliances extend beyond the boundaries of our world, and that alien contact has determined our future through technology:
We are now in a race between GESARA, the globalist currency control agenda, and NESARA, the recognition that we have been occupied by outer space aliens and using their technology for some time, according to some foreshadowing experts ("conspiracy thinkers").
In my view, it is more likely that any aliens with the capacity for space voyaging — this would involve folding space, generating wormholes, or other ways of working around the problems of light-speed travel — will want nothing to do with our governments.
They view us as a species on the threshold between success and failure, and probably view us like zoo animals. However, if they exist, it is not implausible to think that they may have lost some technology here.
Technology that powerful could be used to compel obedience to a world federalist system like Leftists have been championing since the 1830s. In particular, whatever country could generate large amounts of power would have an advantage.
The woke want to keep us in the system as it is. The waked want to see what else is out there. That may mean simply escaping from our moribund wealth transfer system, which is collapsing just like the Soviet Union.
It could also mean getting our heads right for once and aiming to build a great civilization and get to the stars, especially if the technological means are under our control.
No matter how things shake out, the division has become unmanageable now. The goodthinkers have turned fanatical, and the realists want to strip society back to a microkernel where government has a small role.
As this conflict plays out, we will see how seriously humanity wants to thrive. We have two futures: global third world style equal mediocrity, or a chance for the best to rise so that we can meet future challenges.
~~~
~~~
~~~
~~~
~~~
~~~
~~~
~~~