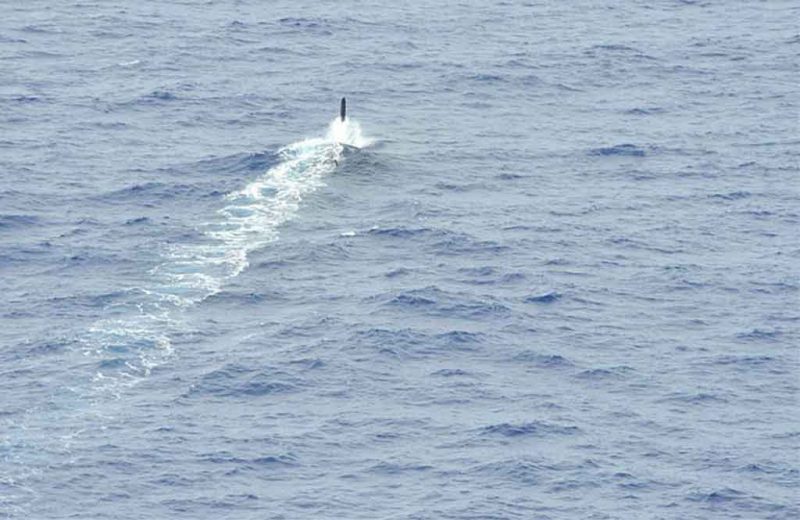 ~~~
The normies are out there. I can hear them chittering. Like insects or rodents they make these little mouth noises, maybe grinding of teeth. They are nervous, ravenous… empty inside.
Our modern world produces a void of the self. That is, there is a void, and it is created of the self. Being human is bad enough since we always fear that everything is nothing, and that we are only material in essence, therefore the world lacks both inherent meaning and any hopes of persistence after death.
Equality compounds this crisis. When you are equal, you are starting out at the zero point of social status. You have to affirmatively draw attention to yourself in order to become worthy of notice, which is how you get ahead. This makes people into performers, doing a cute little dance on stage to get attention.
The self-destructive nature of humanity arises from this process, and the Enlightenment made it much, much worse. We each must draw attention to ourselves, so we stop caring about what is true and good and focus instead on what is unique and different. We want to carve out something for ourselves, and we are carving from the shared things of value ("the commons") like society, culture, and nature.
The more we centralize, the more we destroy, because once things become centralized we get a bureaucracy-meritocracy where those who are obedient to the system rise and everyone else is excluded. That attracts the worst sort of people, both thoughtless and selfish, to the power structure.
These then go out there looking for good things to exploit. If you have a nice neighborhood, they flood into it, and then start doing the same stuff people do everywhere else that made those neighborhoods bad: build McMansions, hire low-cost workers as services, ignore their neighbors, and deplete community in favor of egophrenic "me first" bourgeois independence, all while voting for whatever makes them feel the most important, usually government handing money out to the poor and foreign, so that these voters have some reason to feel superior to others.
As argued elsewhere:
We all struggle to be more than anonymous equals in this world. The old social order gave us each a place that we could not lose except through the usual gross transgressions (negligence, murder, theft, assault, inability) and therefore, we were someone even if just to our local area, family, and friends. We had a center, a position, and an immutable identity.

When we connected up the world and abolished all of the old stuff, which like most time-honored things win out by utility and not moral rectitude, we lost a sense of place, and the internet, television, and press tied us all together and made each of us competitors for "the most interesting person in the world" at least during our fifteen minutes of fame.

We are going to need new things to replace the old and the intermediate that came after it.
The hunger will not go away. Those who are equal are by definition shareholders of attention with a denominator of the total number of shareholders, which means that the bigger society gets, the smaller their slice grows.
However, they can play the lottery. They can draw attention to themselves and maybe they win big for their fifteen minutes of fame, and if they get really lucky, can parlay that into permanent gains.
Most of them seek to create a sense of well-being in others, namely the feeling that things are going well and we are living the best life possible out of all the choices that were available to us.
Consequently, they support the rationalizations which form the core of our society: equality, pluralism, and diversity, all of which are different methods of carving up the attention pie and handing it out.
Societies turn to rationalizations after all once they become permanent. At that point, your social standing — a good/evil in terms of alignment, and some kind of rank, whether decentralized social hierarchy like feudalism, or centralized like bureaucratic-meritocratic systems — determines whether you survive, not your ability to adapt to nature. You start to lose your natural abilities and gain new social ones. Society begins decaying at that point, but it will take many long centuries for the collapse to become obvious.
The rationalizers become goodthinkers or people who will, no matter what comes, defend the system and the assumptions that it is built upon. They will never agree that democracy is kleptocracy, diversity is genocide, socialism is narcissism, or that equality is mediocrity although they know these in their gut. Their goal is to get along with others and get ahead socially because they fear what society will do to them, unpredictably and with the violence of a raging mob.
On the surface, they are the smart ones; they will do anything to survive, especially avoid conflict. At a deeper level, they are raging idiots, since they will end up surviving in a wasteland that will destroy them just as surely as government would.
At a psychological level, however, they are fatalistic people who believe that life is a dead-end process that is fundamentally bad, and they have no hope for the future except through their own power and control.
They would rather be able to think themselves clever and feel in control than avoid living in a dystopian wasteland. When I write about how socialization and rationalization replace reality through individualism, this is what I mean.
For this reason, they are possessed of an impulse to destroy anything higher than them in any way. Saner, healthier, wealthier, wiser, gentler, kinder, or more appreciated by the group for doing actually useful things. They want them dead.
Goodthinkers insist on believing the lie because it makes them feel powerful, not because they believe it. To be more accurate: they neither believe nor disbelieve the lie; they simply see it as useful for them, for staying in power.
The lie allows them to think themselves virtuous as they go about destroying the beautiful, good, and true. It makes them feel as if they, and not nature/gods, are in control of their world.
For these goodthinkers, nothing exists beyond their personal mortality. When they die, the world explodes, or at least should burn, they reason. It should disappear. They are all they care about.
In their view, other people exist only to give love, not to take it. Family members serve roles for them and the self-image they have built up in the public eye and their own inner rationalizations. Activities are good only so long as they are pleasurable, profitable, or popular.
This is the type of person produced by a democratic state. In fact, any egalitarian state will produce this person, as will too much working at a job, since in that case also social pressures take the place of real-world results.
They hate people living normal lives — uncontented with excess wealth, enjoying their work, happy with their lot — because for these goodthinkers, ordinary simple lives are odious because they signal contentment.
Someone who is ruled by egophrenia (self-worship) can never be contented because their sense of self relies on the external. They do not enjoy things for the things-in-themselves, only for how it makes them look at how they can use that in their inner narrative to rationalize that their lives must be good.
The need for goodthinkers to feel that things are under control relies on the cope cult, a clique to which modern people belong if they want to succeed by making others feel safe and content.
Because they are rationalizers, they rely heavily on authorities. If Google says something is "safe," this gives the rationalizer a chance to show off how much he is enforcing safety. Your Mask Karens fit into this category.
Cope cults therefore adore strong authorities which seem to have comprehensive answers and are popular with others. The cope cult exists to constantly offer reasons why things might be doing well after all so that its members can keep focusing on themselves and moral posturing, preening, and self-righteous indignation.
Members of the cope cult can be identified by their use of scapegoat/talisman pairs:
Christians: Satan is bad, wait for Jesus to destroy everything and we will have Heaven.
Nazis: Jews are bad, wait for the great race war and we will kill everyone but the good.
Libertarians: Government is bad, wait for the great default and we can all live in anarchist free markets.
RINOs: Society is bad, go to church and live in the country in a parallel economy and we can have freedom.
They all have come up with an explanation that both lets them sleep through the night and excuses their inaction at any level above the personal.
Definitely goodthinkers like "activism," but this consists of "raising awareness" so the group can demand things which are then implemented by Leftist politicians.
The normal life people, having long ago given up on politics, will sleep through this scenario and suddenly wake up with a snort in something like full socialist, centralized tyranny.
Goodthinkers influence those around them, both the Useful Idiots who support them and the Reasonable Guys who want to keep some of the goodthinker perspective.
Consider, perhaps, that on the Right, almost everyone supports socialist programs. They are outraged when you point out that worker demands for higher wages, unions, high taxes, and regulations drove our labor offshore and collapsed our economy.
They freak out at the idea of abolishing diversity itself. Reasonable Guys may dislike Negroes and Jews, but they panic when you suggest getting rid of diversity entirely because only mono-ethnic nations thrive.
They will refuse to see what is obvious simply because it makes them look like idiots for having supported this farce for so long. This applies in the large, to those who support modernity, as well as in the small with COVID-19 and other panics.
A grim fact of human civilization is that it dies from the margins. Any society that increases marginal costs gradually eats away its ability to produce wealth, coherence, and even basic function, like the Soviets.
Let us review some margin-eaters:
Diversity: abolishes culture, forces permissive standards, alienates the majority, transfers wealth to the minorities, and makes every choice into a committee-like discussion over what will offend no one.
Socialism: like corruption, this imposes a tax on all transactions in order to spread the wealth, which prevents ordinary concentrations of wealth while creating massive monopolies.
Taxes: some level of taxes will be necessary, although it would be better for people to be able to line-item check off what they want (military, police, fire) government to provide as a service, but tax costs are passed down the line to suppliers, then to wholesalers, then to customers.
Unions: wages go up, but most of the excess goes to the union, which makes labor too expensive for companies to make money using it, so they go offshore. The workers wail, but they do it to themselves, every time.
Political Correctness: no discussion is about the actual issue, but instead becomes focused on how to avoiding offending others while signaling acceptance to the "marginalized" groups.
Most people are still in denial that these things are bad, including on the far-Right. It will take a long time for them to learn deprogramming.
We see this time and again: societies rise, then develop bureaucracies, and those use meritocracy to pick those who fit the needs of the bureaucracy, which then creates a competitive market for what the bureaucracy rewards.
This begins the process of inversion, where the method (bureaucracy) replaces the goal (civilization), and all methods are seen as legitimate for achieving this method-as-goal.
Inversion relies on rationalization, or justifying what we do on the basis of some ideological principle. "This is good because it fulfills one of our methods," as an argument, works in conversation even if it is bad logic.
This forces a streamlining of method, which generates lots of exceptions. If your only tool is a hoe, there need to be special instructions for using it to change light bulbs, paint houses, or carve sculptures.
The more of these little exceptions we generate, the more rules we have around a method because a method, unlike a goal, is inflexible. It tells you how to do something, not what to do, and therefore everything clusters under that and becomes inaccurate because one big rule does not address the complexity of reality.
Ask the guy using a hoe to make a rocketship about that one.
Rationalization replaces goals, and with that, dispenses with the need for reality. You no longer need to achieve the goal, only to have successfully done the method, which seems like a goal.
For example, if you achieve a peace treaty between two countries, you have not made peace. You have used the principle of your society, individualism/equality, to induce participants to sign a sheet of paper with certain promises.
The real goal, peace, can only be had when all parties are comfortable enough in their situation, and the cost of warfare high enough, that no one needs to go to war. There can be no lasting peace, since the situation might change.
The powers that be — elected, appointed, selected by the meritocracy, approved by the bureaucracy — want us to have a "Great Reset," while the rest of us want a Great Awakening whereby we stop using the same method-as-goal we have for centuries.
That method-as-goal, equality, conceals what tears apart civilizations, which is individualism, or people acting for themselves first and considering effects on society later.
People are naturally individualistic to a degree, but when society punishes those who fail to achieve a goal, this is held in check. With rationalization, all they must do is uphold the method in order to keep the group together, and they are rewarded.
In this society, all you must do is what the boss says. He does what his bosses say. They do what the market says. The market follows what government does and what the population seems to need. Each reacts to the other.
This creates a precedent cascade where once a method is established, like equality, all other methods are formed by rationalizing from that, and they proliferate rapidly as people seek to find niches.
Societies in the grip of this precedent cascade slowly tear themselves apart not with their weaknesses, but their strengths, because their strengths have been harnessed to methods which go against reality and the natural order.
Consequently, they fall apart. To date, every permanent human civilization has died this way. They establish a proxy for the goal, make that into a method, and then enter the precedent cascade to the point of becoming a labyrinth of rules.
Diversity makes this worse, but every egalitarian society in history has adopted diversity. If you say all people are equal, how can there be social classes, borders, or even culture? You must accept all individuals because they bleed red too and we are all one.
People think in terms of good and evil, but these are methods. Outside of religious mythology, nothing intends evil; everything acts in self-interest, to the limits of its understanding.
"Evil" usually turns out to be nothing more than stupidity, usually the type of sophomoric stupidity that arises when someone with enough intelligence to accomplish methods pretends to have goals.
If you wonder why tyrants like Xi and soft-tyrants like Biden seem to accumulate power and control with no end in sight, this is why: they have no ultimate goal. They are just advancing the method to its ends.
In fact, our entire society fits this model. Individuals accumulate wealth in order to escape the disaster. They resent this soulless life and look forward to retirement. Then, empty, they have no idea what to do with themselves.
For us who attempt to survive this time, the task falls to think outside of the rationalizations.
First, we must take a look at "good" and "evil." I doubt there are evil people except incompetents who seize power and then must defend it to avoid being dethroned; clearly there are good — competent and moral — people however.
Understanding our society requires looking at three crucial points:
The Bell Curve: abilities vary, and so most are competent at only relatively simple things.
Peer Pressure: the social push to be a goodthinker, and therefore gain access to the good jobs and people, motivates most by necessity.
Malleability: most people are not all that good, just mostly good, and they do whatever is easiest for them.
I know lots of good people. They are not perfect, but they keep striving to be. The bad will not do that; they want to do what is convenient for them (narcissism, solipsism, egophrenia, neurosis). Most are in the middle, kinda sorta wanting to be good, but if something is easy and meets their immediate needs they do it.
Societies at the rationalization stage operate like cults. They build up the ego while stimulating fears, which makes people believe that they have something important that is under threat of loss.
In this way, these societies induce the mentality of tyrants into everyday people. They believe they are part of something good, which they rationalize by repeating goodthinker dogma, yet fear losing their niche for saying the wrong thing.
Societies of this nature, in the grips of the precedent cascade, operate like echo chambers that intensify the unreal beliefs and demonize the real simply to make those who are vested in the system feel better for being goodthinkers.
Only one way out exists: to go back to the precepts we used in the choice of equality as our method-as-goal, and to replace those with an actual goal, which in the conservative view is the transcendentals "the good, the beautiful, and the true" administered with an aggressive drive toward the excellent (arete).
To get there, we need to stop thinking in Utopian terms, and start thinking in realistic ones. We must accept reality for what it is, tragedies and all, and realize that not every person can thrive in an environment that rewards the good.
Our only other option is to try to save everyone and therefore, normalize the bad along with the good, then try to control that by enforcing methods-as-goals, and by that, end up on the path to tyranny.
"It is no bad thing to celebrate a simple life." The simple life means function: doing what we do well and that we can enjoy in such a way that benefits not others but the natural order, reality, and the process of life.
This includes everyday heroes who simply do a necessary job well, like farmers and plumbers and soldiers and (occasionally) lawyers.
The simple life includes both a focus on working within the order of nature, but also a desire for a spiritual connection to the world. We must see it as good, instead of bad as we do when we try to have power over it and control it.
If you find yourself wondering about civilization, "But why is it all so dumb?" then consider that it has consistently driven itself away from reality. It has pursued novel methods which are not new, and when they failed, layered them with additional versions of the same, which have also failed.
People are miserable. They are doing what they think they should be doing, and are miserable inside. They are not reproducing, especially the intelligent. Their marriages generally break up. They end up empty shattered husks upon retirement.
The system is not working. For anyone.
Instead of seeking a system with "new" methods, we should consider that nothing is new under the sun. All of these methods have been known for millennia. The quest for novelty is merely the raging for human power and control over nature.
That is now the old goal, or as I like to call it, the intermediate goal. We had a time of sanity and everything worked, at which point we ended up safe and stable with no more mountains left to climb.
Consequently society began fragmenting, so people came up with ways to bribe, compel, and browbeat others into compliance, coming up with the Devil's Bargain of equality: you can do whatever you want, but you must support the Crowd that gives you this ability.
At that point you are strapped in to a ride that ends in Asiatic tyranny.
We have always needed a new goal. At first our goal was to make a functional society, but now we need more, not less. We need to rise above, and this requires accepting reality including genetic inequality.
There, because that bright line marks the non plus ultra in egalitarian societies, is the challenge. Purge egalitarianism from yourself, and you lose the self-pity and directionless hunger for power that this society induces in you.
Then you can see more clearly.
~~~
~~~
~~~
~~~
~~~
~~~