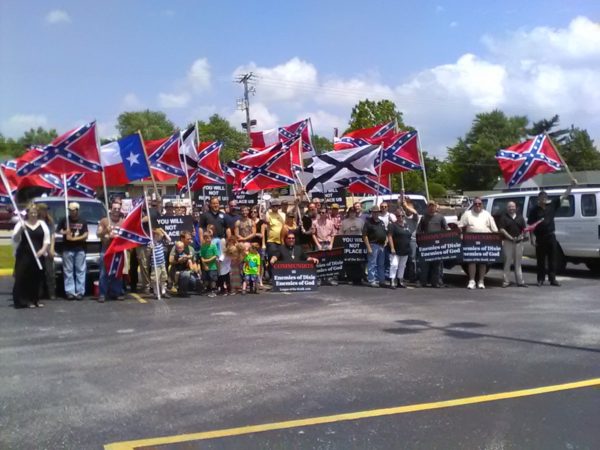 A few months ago, Leftists in Arkansas began forming groups for the purpose of stifling the rising nationalist, traditionalist and anti-communist sentiment in the area. These groups, including the Communist Mountain Home John Brown Gun Club Redneck Revolt and local antifa, planned a demonstration for May 27th in Harrison, Arkansas.
Upon hearing of this, nationalists set aside their differences and united on a general platform of nationalism with traditionalism, and showed up in numbers to counter-demonstrate and show the Leftist forces that they were not welcome to bully those who were not Leftist in the region. Several dozen Nationalists came together for this purpose, including R.G. Miller, the Arkansas state leader of the League of the South, the ShieldWall Network, The Knights Party and White Lives Matter.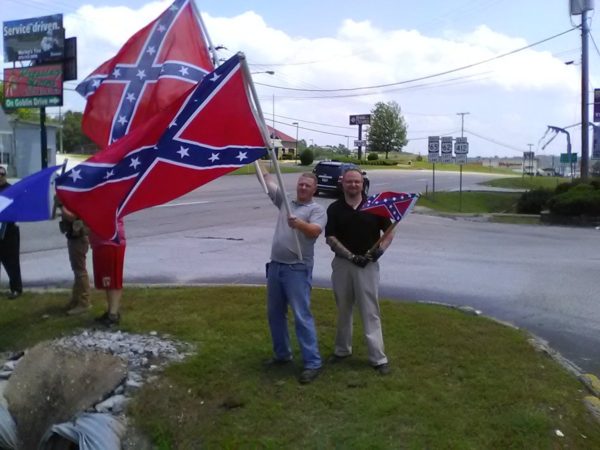 These four different organizations and nationalist supporters fielded sixty-one men, women and children who stood together for the united purpose of resisting Leftist incursion into their communities at what was dubbed the "Anti-Antifa Rally." In addition, the local community showed signs of support and police did not, as we have seen in many protests, show a preference for sheltering Leftists.
Obviously the protest worked, because the Leftists did not appear. Nationalists showed a public presence, flew the flag and held a prayer circle all while the promised Leftist presence did not manifest. Afterwards, over a hundred people enjoyed a private barbecue and worship service held offsite.
This type of activity shows what defeats the Left: local organization which sets aside differences to focus on the simple ideas of ethno-nationalism and tradition, and a strong public presence that warns the Left that they are not wanted in these communities, forcing them to retreat to the East Coast, California or other decadent Leftist preserves.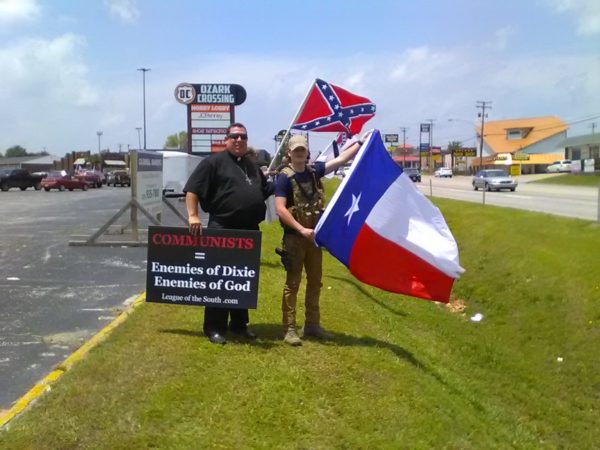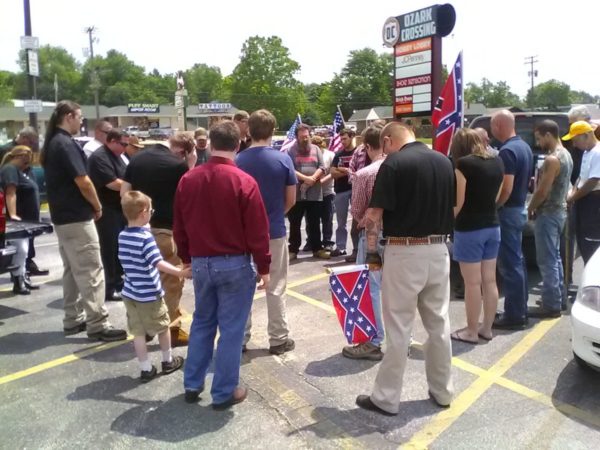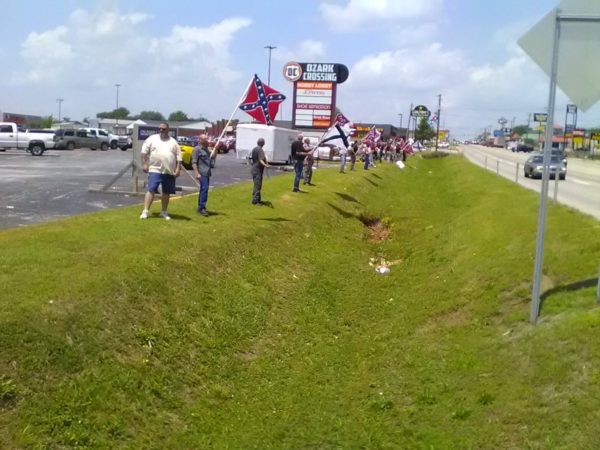 Tags: antifa, arkansas, harrison arkansas, nationalism, the knights party, the league of the south, the shieldwall network, traditionalism, white lives matter