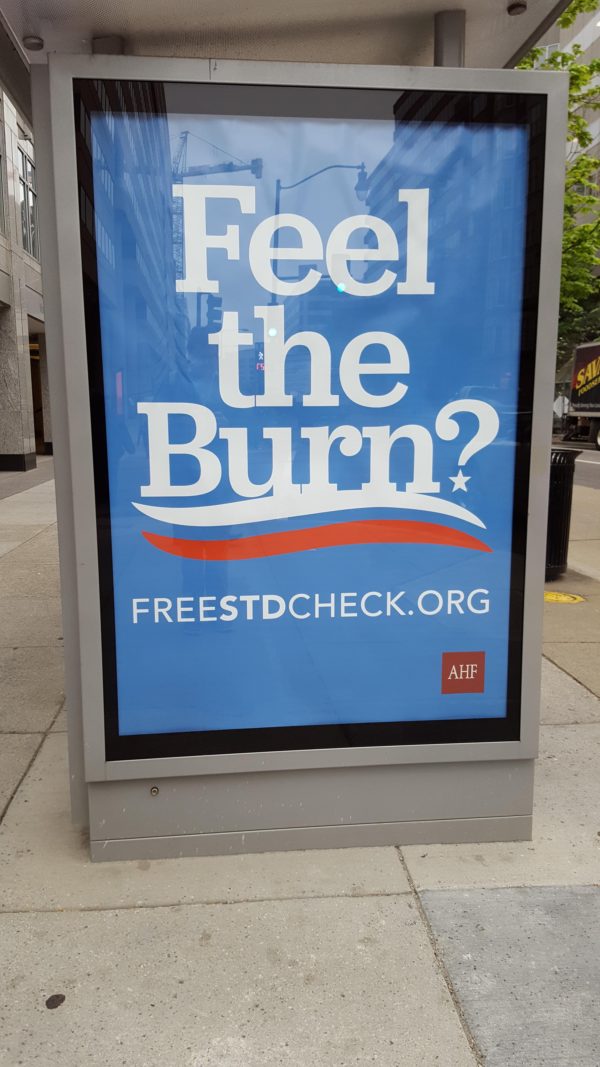 You know your society is blithely passing into a twilight state when open advocates of one of history's most pernicious notions are not just tolerated, but encouraged, by your elites. We now have open war on our streets, reminiscent of the 1992 LA riots, and the perpetrators fully admit their affiliation:
Around the world, union members have traditionally marched on May 1 for workers' rights. In the United States, the annual events have become a rallying point for immigrants and their supporters since massive demonstrations in 2006 against a proposed immigration enforcement bill.

…About 300 people, including members of the International Longshore & Warehouse Union, held signs that read "Long Live May Day" and "Stop Police Terror," and chanted "No Justice No Peace! No Racist Police!"

…Meanwhile, social justice advocates in Durham, New Hampshire, made the rejection of racism, xenophobia and anti-Muslim sentiment the themes of their annual rally.
Oh, so it's a union holiday. Is that the full story, Amerikan media? Let's go to the source:
At this time, socialism was a new and attractive idea to working people, many of whom were drawn to its ideology of working class control over the production and distribution of all goods and services. Workers had seen first-hand that Capitalism benefited only their bosses, trading workers' lives for profit.

…A variety of socialist organizations sprung up throughout the later half of the 19th century, ranging from political parties to choir groups. In fact, many socialists were elected into governmental office by their constituency. But again, many of these socialists were ham-strung by the political process which was so evidently controlled by big business and the bi-partisan political machine. Tens of thousands of socialists broke ranks from their parties, rebuffed the entire political process, which was seen as nothing more than protection for the wealthy, and created anarchist groups throughout the country. Literally thousands of working people embraced the ideals of anarchism, which sought to put an end to all hierarchical structures (including government), emphasized worker controlled industry, and valued direct action over the bureaucratic political process. It is inaccurate to say that labor unions were "taken over" by anarchists and socialists, but rather anarchists and socialist made up the labor unions.

…On May 1, 1886, more than 300,000 workers in 13,000 businesses across the United States walked off their jobs in the first May Day celebration in history. In Chicago, the epicenter for the 8-hour day agitators, 40,000 went out on strike with the anarchists in the forefront of the public's eye. With their fiery speeches and revolutionary ideology of direct action, anarchists and anarchism became respected and embraced by the working people and despised by the capitalists.

…Immediately after the Haymarket Massacre, big business and government conducted what some say was the very first "Red Scare" in this country. Spun by mainstream media, anarchism became synonymous with bomb throwing and socialism became un-American. The common image of an anarchist became a bearded, eastern European immigrant with a bomb in one hand and a dagger in the other.

…Today we see tens of thousands of activists embracing the ideals of the Haymarket Martyrs and those who established May Day as an International Workers' Day. Ironically, May Day is an official holiday in 66 countries and unofficially celebrated in many more, but rarely is it recognized in this country where it began.
However, the above is also a bit spun in favor of its own side, which tends to use the term "socialist" for "Communist." On Amerika, we recognize that all varieties of liberalism differ in degree only; a moderate Democrat is merely a Communist who has not yet become fully radicalized. A more accurate account of May Day follows:
This was the traditional day in the Soviet Union and the communist bloc countries for massive parades, replete with missiles, tanks, rank upon rank of goose-stepping troops, red flags, and huge posters of Marx and Lenin. This has not changed in countries that are still officially communist, such as China, North Korea, Cuba, and Vietnam. In non-communist countries of the world, the communist and socialist parties have continued to hold May Day celebrations, usually under the banner of International Workers Solidarity Day.

According to The Great Soviet Encyclopedia, communist countries and communist parties celebrate May Day "by mobilizing the working people in the struggle to build socialism and communism." The same source goes on to report: "On May Day the working people of the Soviet Union show their solidarity with the revolutionary struggles of the working people in capitalist countries and with national liberation movements. They express their determination to use all their power for the struggle for peace and building of a communist society."

…"The decision to make May 1st a day of annual demonstrations," says The Great Soviet Encyclopedia, "was made in July 1889 by the Paris Congress of the Second International, to commemorate an action by the workers of Chicago, who organized a strike for May 1, 1886, demanding an eight-hour workday, and held a demonstration that ended in a bloody confrontation with the police."
We see the same game being played today. The protesters say they are from unions, feminist and anti-racist organizations, but what this really means is Communism. That is not surprising, since in addition to being in bed with organized crime, unions have always been in bed with the Communists.
Let us make this clear:
Unions = Communism
Anti-Racism = Communism
.: Diversity = Communism
All of this is evident from a mildly critical reading of the original article cited in this post, as would have been done by a newspaper reader of the past century. Today's reader, blighted by a mind stuffed with television, social media and pointless red tape, may be unable to parse it so I type it out for their convenience.
Communism, in addition to killing approximately a hundred million people in the last century, made wastelands out of every land it has occupied. It transfers the wealth of a nation to a few people who are in bed with organized crime, and then kills off anyone smart so it can remain in power, then collapses when the resulting society becomes totally dysfunctional, as it was obvious it would.
Any time Communism is openly tolerated around you, you should be screaming out a different kind of May Day: a distress call. Your nation is packing it in, going down in flames, and sinking faster than the Titanic. There are no lifeboats, so get ready to stand your ground.
Tags: anarchism, communism, downfall, leftism, may day, socialism, unions