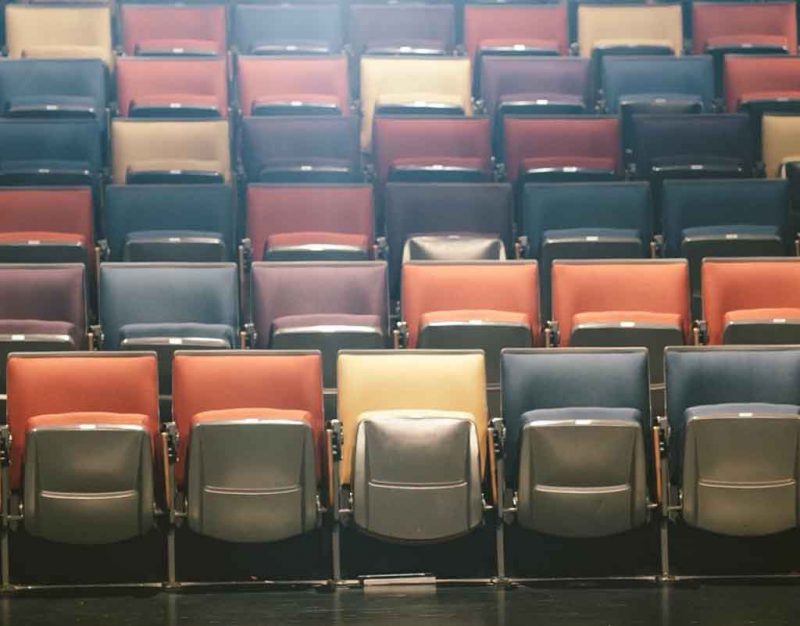 Leftism rests on the idea that we are all equal and therefore, we have "universal" traits like empathy and altruism which are absolute good. This enables Leftists to argue that although nature does not tend this way, society "should," and whether or not that leads to good results does not matter.
Empathy forms the basis of the Leftist argument for altruism. In this view, humans care about others, therefore choose to include them on an equal social level, leading to a society without conflict because no one lacks what others have.
This comes about because in an egalitarian view, people are identical, and only commit crimes because they are denied something that others have surely by chance, because if people are equal, none should rise above others, in theory.
Cynics with extensive life experience tend to realize that other humans usually disguise their negative motivations as positive ones, and then talk up the positive ones as well, where those who do actual good rarely speak of it because there is no need; their work is self-evident.
"Face value," or taking human statements literally, presents the opposite to the self-evident; per Brett's Rule, that which must be explained is usually marketing, and what humans have to tell you about themselves is always a lie.
Humans want you to believe that they are altruistic and empathic because they say they are, even though this serves them by allowing them to hide their actual motivations while seducing you into thinking that they are good, so that you give them what they want… whatever they want.
Science as usual stumbles into this by observing a detail and, being context-blind, assigning it to the popular context by claiming that "harm aversion" and empathy are natural and good:
Most humans feel bad about hurting others. This so-called "harm aversion" is key to normal moral development and is reduced in violent antisocial individuals.

In a new paper published in Current Biology, a team of neuroscientists of the Netherlands Institute for Neuroscience (NIN) shows that male and female rats show harm aversion. This phenomenon depends on the same brain region associated with empathy in humans. This indicates that harm aversion is deeply ingrained in biology, and paves the way to future work on increasing harm aversion in psychiatric conditions.

In humans, functional magnetic resonance imaging experiments show that the anterior cingulate cortex, a region between the two hemispheres of the brain, lights up when people empathize with the pain of a fellow human. The researchers had recently shown that the same region in the rat contains emotional mirror neurons—neurons that map the witnessed pain of another rat onto the witness' own pain neurons.
People do not understand the nastiness of mirror neurons: they help us learn from the example of others. If your mirror neurons fire in response to some threat, it means that you are anticipating that what happened to another will happen to you.
As usual, modern people are solipsistic, because in a time ruled by individualism, everything becomes a means-to-the-end of making the individual more powerful. That means that we project our fears, mask them as altruism, and then use that as "proof" that we are good.
Empathy occurs without context, much like hating someone from being from another group, since it relies only on approval of another human being for being human. This leads us to disregard what makes people individuals, and what makes them different, in order to affirm that they are just like us.
Sociopaths lack harm aversion because a sociopath, which is basically an extreme form of solipsism, sees himself as the only thing that matters. If someone else is being harmed, the only relevant fact is that it is not him being harmed, and therefore is merely amusing.
You know who else lacks harm aversion? Sane people. They do not wish harm on others, but recognize that most people make terrible decisions most of the time, therefore someone is always suffering. "Life is suffering," as the Buddha said, means that one cannot react badly to the decontextualized fact of someone suffering.
A sane person finds themselves interested by the cause/effect chain instead. Someone is suffering; what events led to this point? What choices were made? What principles can we take from this, in order to avoid such suffering for ourselves?
For example, a neurotic Leftist sees a man starving in the street and feels a harm aversion response. A sane person sees the decisions made by that starving person, and recognizes that those were terrible or that the person was unlucky. If the latter, he opens his wallet, but not for the former.
Humans fear death and natural selection. Any sane person will see that the root of this fear is also sane, but like the swelling in an injury, at some point the natural reaction to a legitimate fear begins to work against the organism having this reaction.
It makes more sense to see animals and humans as naturally self-interested. Rats and humans avoid hurting others because we fear that we too will be hurt, not because we care about the others. They are a means to the end of our own safety, comfort, and power.
Tags: altruism, empathy, harm aversion, marketing, psychology