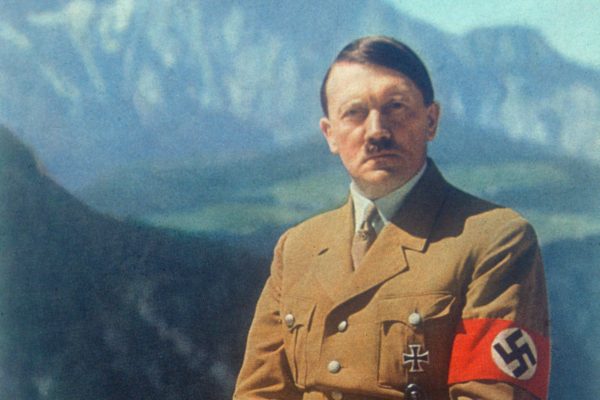 April 20th brings with it many memories, including Columbine, teenage potheads, and of course, Adolf Hitler. This brings out the HitLARPers who want us to believe that if we just adopted National Socialism, everything would be fine, and they are going to act the part as defined by Hollywood to show us how.
My own opinion has long been that Hitler, like every other leader, was a mix of good and bad. The bad in his case seems traumatic because it invokes genocide and tyranny, but in reality, this pales in comparison to what, say, Joseph Stalin or Chairman Mao did. The Left just LARPs on the anti-Hitler trip in order to conceal how much more their people have been committing murder, torture and oppression since the French Revolution at least, having become known for secret police, gulags, executions at dawn and guillotining whole families.
But Hitler had a few good points. He recognized that diversity cannot work. He wanted to restore an organic state based in the ethnic group. He knew that modernity was a failure and its aesthetics needed reversal. Unfortunately, he tried to do these from within a modern context, and so ended up with modern results, namely catastrophe. Not that he could have escaped it; the world was poised for downfall, and most people were suicidal after "the war to end all wars," so it demanded a fratricidal and pointless war and got it. Did anyone win WWII?
We also have to wonder how much of The Official History™ is actually fake. After all, they've been lying to us for centuries.
The Left always lies, and the Left is the party of modernity, and modernity has turned out to be kind of boring, where we all live in bubble worlds and work in cubicles and no one is really happy but the money is OK so we carry on. Maybe we can finally escape the Left. It will require going farther Right than Hitler and rejecting modernity entirely. We need to restore Western Civilization, and since the dawn of time, there has been only one structure of civilization that has worked. It is not that we want to go back to that; we want to go forward to it, like moving from winter to spring even though spring was only six months ago.
In the meantime, the Alt Right needs to get over its HitLARPing. We are not White Nationalists; we are nationalists, but only as a part of a general program that wants a traditional society. That means rejecting modernity entirely, starting with the sacred cow (and mental crack for white people, apparently) of "equality." If you want to celebrate Hitler, celebrate what he tried but could not do, which is abolish the idea of equality and with it, the State. We need nations, not nation-States. We want a traditional society because it works and everything else does not.
Hitler had his day, but he was more symbolic — resistance against modernity and racial erasure — than literal. To the (possibly inevitable) sadness of the Germans, they followed him literally and encountered a great defeat. This was not from their lack of prowess, but from the vast forces they faced, since illusion is always more popular than realism. And yet, we would be ultra-morons to make the same mistake twice.
To avoid making that mistake, we must revisit the core of modernity, individualism. Individualism makes people demand equality, so that all individuals are included, no matter what they have done in the past. But to an independent person, individualism is a crutch, a thing to be overcome. If you want to be more Hitler than Hitler, accept the nihilism of literal reality, and that you are a small part of a vast civilization, not a god-like consciousness to which civilization should be dedicated.
It is fascinating and lugubrious that we face the same challenges as we did during the First World War and the French Revolution. Nothing, really, has changed; we are still trying to advance the same dying ideas and they are failing as they always have. This Hitler Day, let us reject those ancient and moldy failures and move on to something more sustaining and cheerful!
Tags: adolf hitler, equality, HitLARPing, hitler day, individualism, modernity, national socialism, ultra-morons