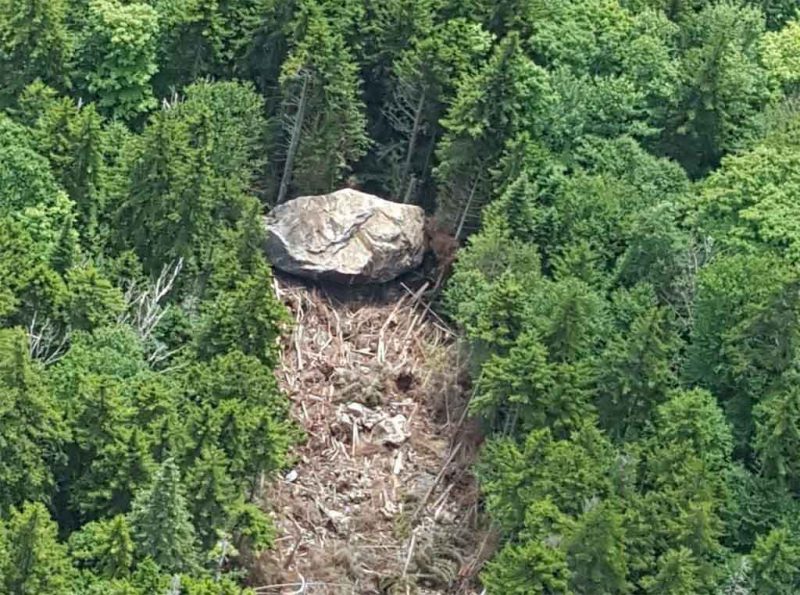 We live in a time of mob rule on all three of the utilitarian prongs — democracy, consumerism, and social popularity — and so the lowest rule the highest. This means that illogical statements pass for normal communications without anyone blinking. Sometimes, it makes sense to plainly and simply point out a logical error.
Consider for example this sleight-of-hand by Wired:
Bowers—who has been linked to an account on the social media site Gab that shared anti-Semitic messages—is expected to face hate crime charges. The Anti-Defamation league called the shooting "likely the deadliest attack on the Jewish community in the history of the United States."

…This is the second attack this week in which the perpetrator has been linked to social media accounts that shared online conspiracy theories. Cesar Sayoc, 56, who was arrested earlier this week in connection with 13 explosive devices sent to prominent Democrats and CNN, is believed to have used sites like Twitter to share ultra-right-wing conspiracy theories about many of the people he targeted. That includes George Soros, a prominent Jewish philanthropist who is often the target of right-wing conspiracy theories, which have been repeatedly echoed by President Trump. The first device discovered Monday was located at Soros' home.
All vegetables are carrots. This is what they are saying.
Sayoc criticized one Jew, but that is not the same as criticizing all Jews. If anti-Semitism is "vegetables," then criticizing Soros is a "carrot." Saying that criticism of Soros is anti-Semitic, then, is like saying that all vegetables are carrots, when the best we could say is that all carrots are vegetables.
That assumes that Sayoc's criticism of Soros occurred on the basis that Soros is Jewish. Otherwise, his criticism is explicitly anti-anti-Semitic, in that instead of treating Soros differently for being a Jew, he ignores that portion of Soros' possible motivations, and treats him like anyone else.
Trump did not say, in classic ad hominem, "George Soros is a Jew and therefore we cannot trust what he says." Instead he said that George Soros is George Soros, and therefore we should distrust him based on his past behavior and statements.
In the same way, the media notes that some Alt-Righters are white nationalists and calls all Alt-Righters white nationalists. They are using broken categories, committing the fallacy of composition:
The first type of fallacy of Composition arises when a person reasons from the characteristics of individual members of a class or group to a conclusion regarding the characteristics of the entire class or group (taken as a whole). More formally, the "reasoning" would look something like this.

Individual F things have characteristics A, B, C, etc.
Therefore, the (whole) class of F things has characteristics A, B, C, etc.

This line of reasoning is fallacious because the mere fact that individuals have certain characteristics does not, in itself, guarantee that the class (taken as a whole) has those characteristics.
Leftism bases itself on several logical fallacies that are invisible to the left side of the bell curve, meaning the population under 120 IQ points. The most common is the begging-the-question fallacy, which has similar roots.
As all you good Platonic nerds out there know, categorical logic begins with a simple enough realization:
A -> B
but not B -> A
If wars cause death, it does not follow that because someone is dead, he died because of war. There are other ways to die. In the same way, if carrots are vegetables, it does not follow that every vegetable is a carrot, because there are other types of vegetables.
The Left needs to be called out on its bad logic not just because the Left represents an accumulation of the worst pathologies of humanity united by the fears of individuals, but because if we let bad logic become the norm, we go further into Idiocracy.
Tags: begging-the-question fallacy, fallacy of composition, logic